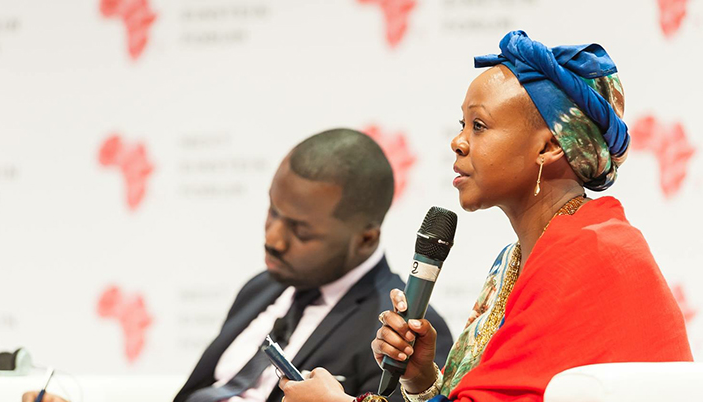 Dr. Martial Ndeffo-Mbah, a research scientist from Yale School of Public Health who is working on the epidemiology of microbial diseases, was graduated from AIMS in 2005.
For many years, Yale faculty have advanced their scholarship through collaborative relationships in Africa, and each year the educational experiences of countless students are enriched by exploring issues of relevance to the continent, said Dr. Michael Cappello, Yale professor of pediatrics and co-director of the Yale Africa Initiative at the Next Einstein Forum 2016.
The success of the Next Einstein Forum demonstrates a meaningful commitment to integrating African science, and its next generation of scientists, into the global research community…I hope that Yale will embrace its responsibility as a global university, as well as this unique strategic opportunity, to develop sustainable partnerships with African institutions that share a commitment to knowledge creation and discovery, he said.
Read the full article on the Yale News website, click here.