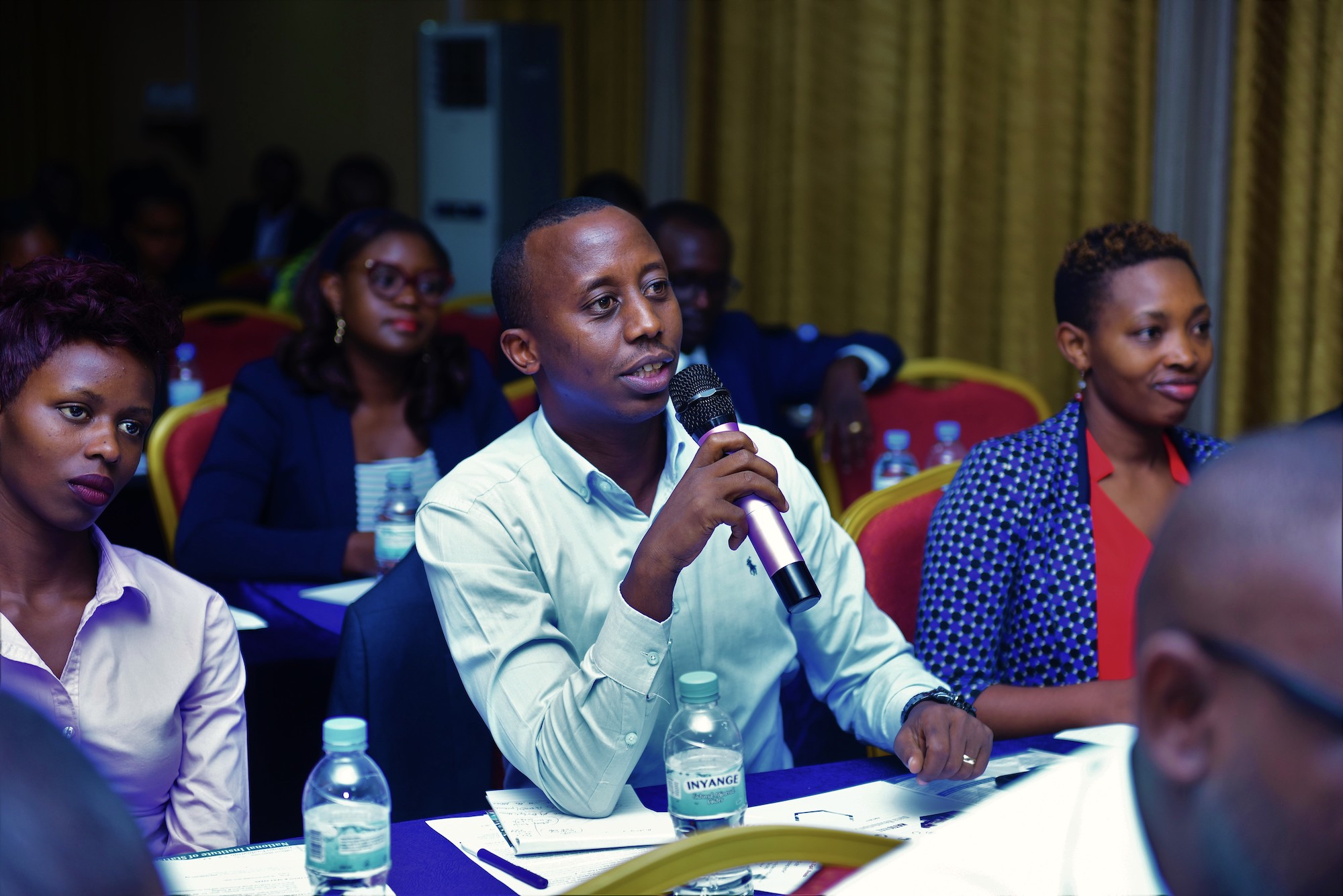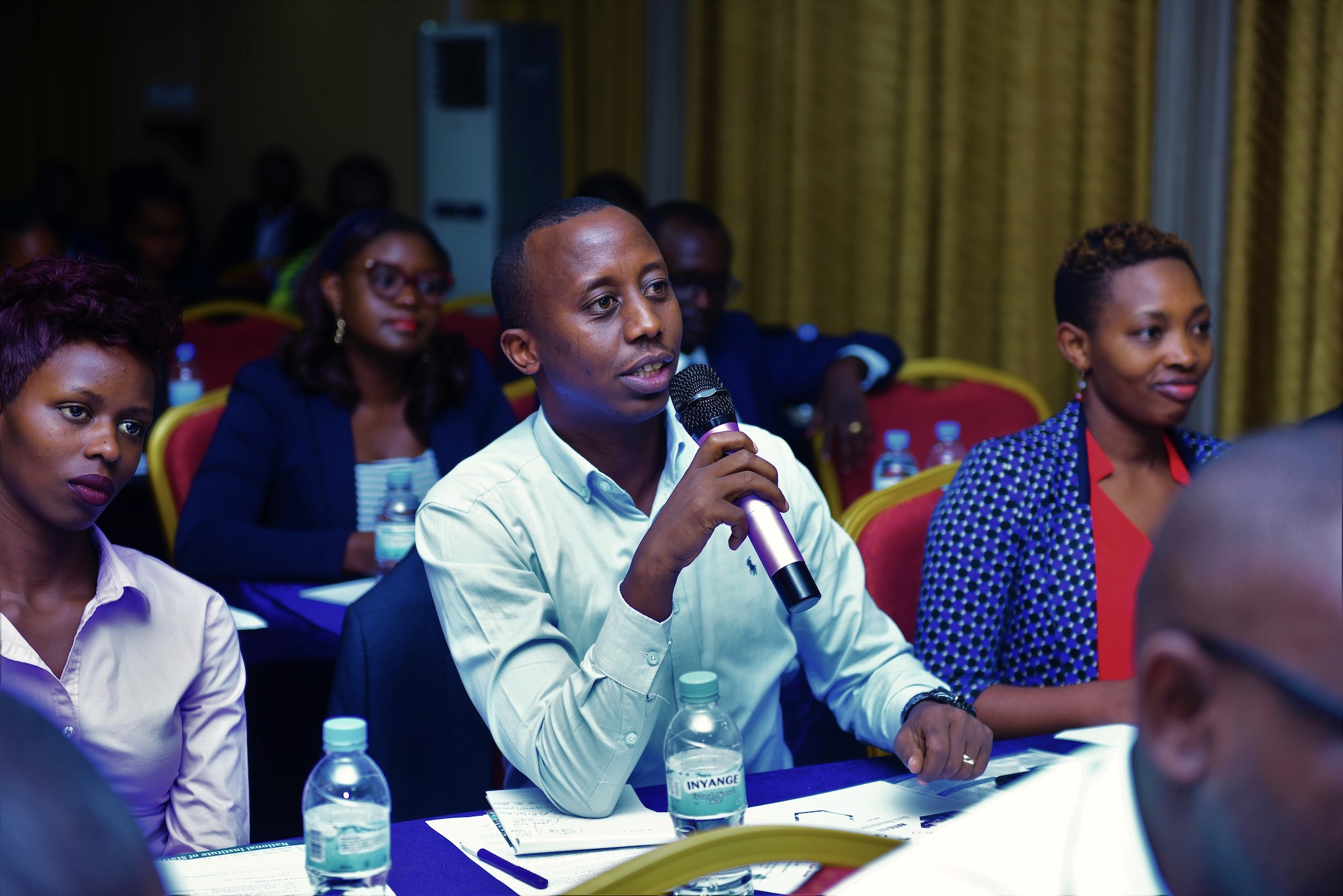 FAQs
About AIMS
What is AIMS?
The African Institute for Mathematical Sciences (AIMS) is an academic network that enables Africa's brightest students to become innovators that advances scientific, educational and economic self-sufficiency.
What is an AIMS Chapter?
AIMS chapters are based in Canada, Germany and the UK. Chapters drive partnerships and are responsible for resource mobilisation and public engagement activities aimed at supporting the growth of the network.
What is the AIMS Next Einstein Initiative (AIMS-NEI)?
AIMS-NEI is a core program of AIMS and involves explicitly the establishment and operation of a network of six centres of excellence across Africa that is focused on the teaching of mathematical sciences to African university graduates.
What is the AIMS Women in STEM Initiative (AIMSWIS)?
AIMSWIS is a flagship program dedicated to accelerating progress for African women in STEM through evidence-based reporting and advocacy, leveraging increased investments, adoption of best practices, engaging men and collaboration across African women in the STEM pipeline.
What is the governance structure of AIMS?
AIMS is governed by an International Board of Directors, who are assisted by an Audit and Finance Committee and an Advisory Academic and Scientific Council.
Where is AIMS located ?
AIMS currently has five centres across Africa. These include: AIMS Cameroon, AIMS Ghana, AIMS Rwanda, AIMS Senegal, and AIMS South Africa. The AIMS Secretariat is located in Kigali, Rwanda.

About Application status and feedback
How long does it take to know the result of my application after submission?
Depending on the centre that you have selected as your first choice, notifications towards the decision on your application will be communicated as early as June or by the end of July each year.
How do I know that my application was successfully submitted? How do I know the status or progress of my application?
You can log into your profile to check the status of your application.
About Eligibility
Am I eligible to apply, what are the entry requirements?
Applicants should hold, or anticipate completing by the start date of the AIMS course, a 4-year university degree in mathematics, or any science or engineering subject with a significant mathematics component.
About Requirements
Do I need to take GRE or TOEFL test or an English language Test?
No need for GRE, TOEFL of other related language tests to be eligible for the AIMS Scholarship. However, you might be required to take up some English and French courses once you are at AIMS
Is there an application fee?
As of now, applying for the AIMS scholarship is at no cost. However, if you so wish to support AIMS and its activities, visit AIMS donation site
What do I need to complete an AIMS application?
Applicants will need to complete an online application form (which includes answers to questions about themselves), contact details for two referees (who AIMS will contact) and provide copies of their academic transcripts.
About the AIMS Course
Do I have to pay tuition, travel and boarding fees to study at AIMS?
Thanks to the generous support of our donors, all African students receive full scholarships which fully provide for travel, boarding and a small stipend. There are no tuition fees at AIMS. However, if you so wish to support AIMS and its activities, visit AIMS donation site.
If accepted into AIMS program, can I bring my family with me?
What is the difference between January intake, Masters and Co-op Masters?
The January intake for the AIMS Master's is limited to South African and (SADC) nationals only. The AIMS Master's and Co-operative Master's programs are open to all African nationals. However, the co-operative program is an 18-month program.
What qualifications do I get after successfully completing the AIMS programme?
AIMS offers an intensive one-year postgraduate course leading to a Master's degree in Mathematical Sciences. The specific qualifications (and the awarding institution) will depend on which AIMS centre you are attending, for more info click here.
When do AIMS applications open?
Applications for admission to all AIMS centres open on 1st December each year. Applicants are encouraged to apply as early as possible to improve their chances of acceptance. Applications will close on 31st March each year.
About the Application Form and Submission
Can I still submit my application after the deadline?
Yes, however you will not be able to create a new profile.
Do I have a new application if I applied last year?
On confirmation of your email, the system will detect if your profile was received the previous year. If that's the case, on login, your previously submitted information will be displayed, then you will need to update the data where necessary.
How can I edit my application?
Once you have created your profile, you will be able to edit your application.
Why is my application still incomplete if I completed the form and submitted all supporting documents?
At least one of your referees should submit a recommendation to support your application.
AIMS Masters Program
What do I need to be admitted for the Masters Program
Applicants must hold or expect to obtain by the date of commencement of AIMS training a 4-year university degree in mathematics or any other science/engineering discipline with a significant mathematics component. Women are strongly encouraged to apply.
When is the deadline for the AIMS Masters Program?
The deadline for the AIMS Master's applications is 31 March of every year.
What will I study while at AIMS?
The AIMS Structured Master's consists of two streams that lead to the same degree award. The AIMS Co-Operative master's degree, an 18-month program takes a work-integrated learning approach by combining course work with practical industry experience and the newly introduced Climate Change science degree.

My application says application pending.What does that mean?
This means that your application is still being processed.
I applied to AIMS last year but didn't make it to the final selection. Can that application be used for this year?
Please note that the present application profile will not be reconsidered in the following year. You are requested to submit a new application with your updated information if you wish to be considered for a new year's intake. Visit our website for more details.

Do I need registration fees?
No registration fees are required for the candidates selected for the Master's degree. Full scholarships covering tuition, accommodation, meals and travel expenses are also awarded to successful applicants.


How do I contact AIMS if my questions are not answered here?
About the Attachment Files
Can I submit my application without attaching supporting documents at the same time?
Yes, however your application will not be reviewed until your supporting documents are received.
Do I need to translate my transcripts if they are not in English or French?
Not necessary, however we do recommend you do.
How do I submit more supporting documents if I have already submitted my application?
You can submit your transcripts at any time during the application process by logging into your profile under document upload tab.
I am experiencing difficulties with uploading my academic documents. What should I do?
Check that you are submitting documents with the required file extension .pdf or .jpg, or .jpeg. Note you cannot just rename the file extension on your document, you will need to convert your document to a pdf or jpg using your preferred conversion program.
What supporting documents do I have to have before I start the application?
The required documents include all your university transcripts and academic transcripts.
African Masters in Machine Intelligence (AMMI)
What is the AMMI program about?
The African Master's in Machine Intelligence provides brilliant young Africans with state-of-the-art training in machine learning and its applications. Visit aimsammi.org for details.
How can I be part of AMMI?
To be part of AMMI, you need to fill in an online application once opened. Learn more about the process for application here
Can I apply for AMMI if I'm not in Africa?
The program is open to all young Africans interested in pursuing careers in Machine Intelligence. The course requires a 24-hour presence at the selected campus.
About the Referees
How do I know that my referees have submitted their recommendations?
On your profile under the referee status, you will be able to view the status of your recommendations.
My referees did not receive any email asking them for recommendations. How can I change my referee information? Can I have more than two referees?
Make sure you provided the correct referee details. Log into your profile to edit the referee information or add new referees. Note that you can have more than one referee. However, the editing and addition of new referees is only allowed within preset days after you created or made previous changes to the referee details.
My referees submitted the recommendations but my application still shows they are missing?
Confirm with the referee, alternatively check the system status of the recommendation under referee tab.
Research at AIMS
How do I get involved with research at AIMS?
AIMS is incubating breakthrough research to address global challenges. If you are interested in a postdoctoral fellowship or research position, visiting or hosting a workshop or conference at an AIMS centre, please contact the relevant centre.
Supporting AIMS
Can I designate an AIMS centre when making my contribution?
Yes. You can support an AIMS centre, chapter or program by designating your gift. Note that designating your gift is not required and general gifts work to advance the AIMS mission where it will have the most significant strategic impact. Donate today!
How can my contribution to AIMS make a difference?
Funding AIMS is an investment in innovation. Our students contribute to Africa's transformation, drive new approaches and build African economic strength. Through a one-time or ongoing monthly gift to AIMS, you will support cutting-edge technology, world-class instructors, classrooms and learning environments that incubate global solutions. Donate today or learn more: contact us.
Teaching at AIMS
How can I support AIMS by teaching or tutoring?
AIMS' academic team has proven experience in pure and applied mathematics, physics, computer science, mathematical biology and other fields. To join AIMS' team of accomplished lecturers, please click here for more information and to apply. If you are in interested in becoming a tutor/teaching assistant visit our apply page for more information.