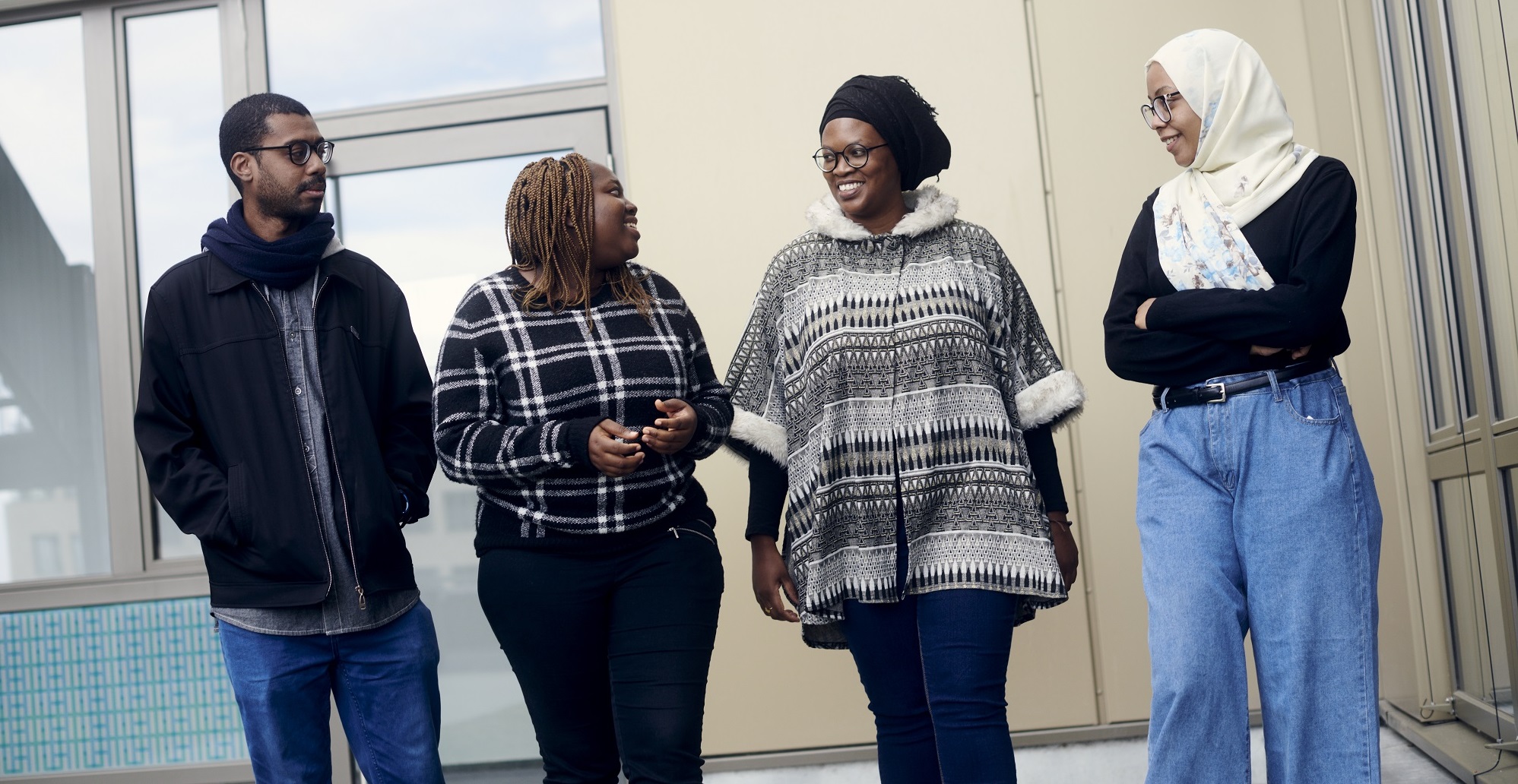 The Bending Spoons Scholarship for AIMS Students
Background
Did you know that…
A lack of work-readiness, combined with a mismatch between dynamic labor market needs and skills possessed by graduates, are significant causes of youth unemployment worldwide. These skills gaps are more pronounced in the Global South and Africa, where many young people, especially women, do not have access to quality education.
Access to quality postgraduate education in technical fields such as Science, Technology, Engineering and Mathematics (STEM) reveals a striking divide for young Africans from underprivileged backgrounds.
With less than a quarter of STEM students represented by women, female access to STEM education remains a major global challenge.
Bending Spoons and AIMS Partnership
In light of the above, Bending Spoons and AIMS have partnered to promote gender and inclusion in STEM skills development of the African youth. Based on identified synergies and common interest, both organizations have joined forces to enhance inclusive access to quality education and build capacity of the next generation of STEM leaders in Africa. As a Milan-based technology company specializing in developing and marketing mobile apps, Bending Spoons will provide funding scholarships to five (5) AIMS students ­– one student in each AIMS center in Cameroon, Ghana, Rwanda, Senegal and South Africa.
Objective
Why this scholarship program?
The main objective of this scholarship program is to provide opportunities for stellar young Africans, especially women, to pursue quality postgraduate education at AIMS, irrespective of their social and economic backgrounds. AIMS and Bending Spoons believe in advancing their shared vision and belief that education is a catalyst for social and economic change.
Selection Criteria
Who can apply?
This scholarship program targets socio-economically disadvantaged students, especially women who have excellent academic records and demonstrate leadership potential.
The ideal candidates must have studied mathematical sciences, majoring in one of the following subjects: Computer Science, Statistics, Mathematics and/or Physics.
Candidates must have completed a 4-year undergraduate degree at an African university before applying.
Candidates will be selected through a rigorous application process and must meet all requirements for the AIMS Master Program.
Additional criteria
Meet the scholarship requirements and provide proof of acceptance for study at AIMS.
Provide proof of coming from a socio-economically disadvantaged background.
Demonstrate leadership and community service skills.
Scholarship Package
5 x €20,000 x 1 year
The total amount for each scholarship is EUR 20,000
The scholarship will cover tuition, accommodation, meals, travel expenses and other academic support.
The beneficiaries of these scholarships will be featured as AIMS-Bending Spoons Scholars