The African Institute for Mathematical Sciences (AIMS) and the European School of Management and Technology (ESMT) announced the launch of the AIMS ESMT Industry Immersion Program (AIMS ESMT IIP) at the AIMS South Africa Centre in Muizenberg, South Africa. Twenty-eight suitably qualified and industry-inclined AIMS Master's in Mathematical Sciences graduates from across Africa have been given the opportunity to participate in the 20-week residential and fully-funded Industry Immersion Program.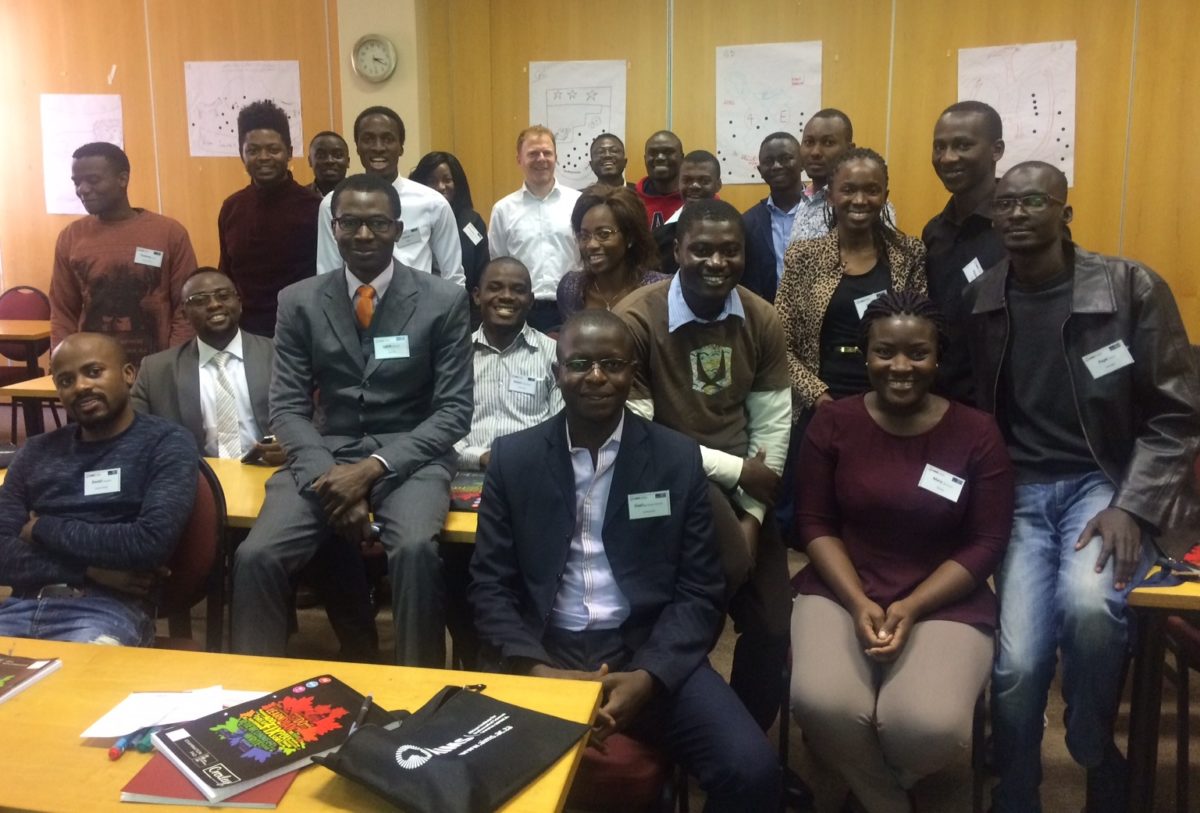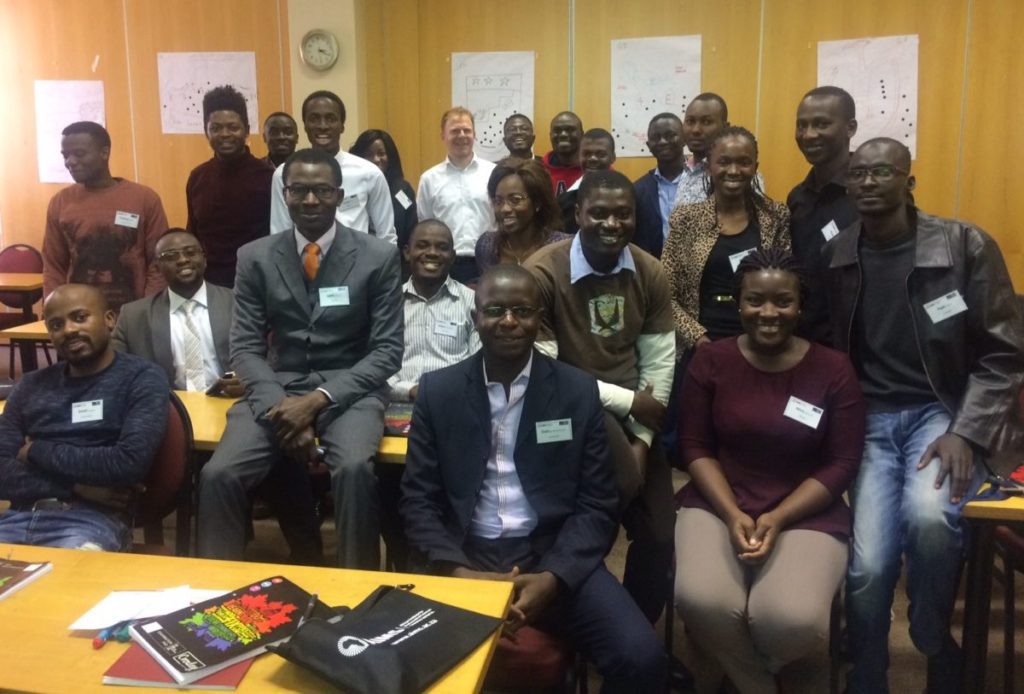 The general level of preparedness of graduates from universities in Africa for positions in industry is low as universities do not always see practical training as part of their role. Businesses and industry will find a powerful opportunity in this program to attract graduate talents and prepare them for the specific conditions in the respective businesses.
The IIP is launched in partnership with ESMT in Berlin, and with funding support from the German Federal Ministry for Economic Cooperation (BMZ) through the German Academic Exchange Service (DAAD). "The goal of the program is to enable highly intelligent, scientifically trained African graduates to contribute to the economic transformation of Africa by immersing them in a practical, skills-based employability program," said Prof. Barry Green, Director of AIMS South Africa and Chief Academic and Research Officer for the AIMS Network.
The program also has the following objectives:
To develop the basic managerial and organisational skills of the selected AIMS graduates;
To foster behavioural competences that are required by employers;
To transfer teaching and training competences from one of Europe's leading business schools to one of Africa's rising scientific institutions; and
To develop business linkages between African graduates and German businesses operating in Africa through internship and post-graduate employment
"The program has been conceived as a mixture of academic and practical learning and skills development which will allow participants to transition from a scientific environment to an applied industry setting," added Mr Nick Barniville, Associate Dean of Programs, ESMT Berlin.
The backbone of the program is a 12-week internship module with participating industry partners from across Africa, during which participants will experience a business environment first hand and apply their academic learnings. Companies will also undertake a team-based consulting project with their interns. "We are very grateful to the South African German Chamber of Commerce and their members' for supporting our program in this pilot year," said Prof. Wulffe Plinke, Founding Dean of ESMT Berlin.
In addition, The Frederik Van Zyl Slabbert Institute for Student Leadership Development (FVZS Institute), based at the University of Stellenbosch, will lead a series of seminars aligned around leadership, active citizenship and social responsibility, and skills development.
About ESMT Berlin
ESMT Berlin was founded by 25 leading global companies and institutions. The international business school offers a full-time MBA, an executive MBA, a master's in management, as well as open enrolment and customized executive education programs. ESMT focuses on three main topics: leadership and social responsibility, European competitiveness, and the management of technology. ESMT faculty publishes in top academic journals. Additionally, the business school provides an interdisciplinary platform for discourse between politics, business, and academia. The business school is based in Berlin, Germany, with Schloss Gracht as an additional location near Cologne. ESMT is a private business school with the right to grant PhDs and is accredited by the German state, AACSB, AMBA, EQUIS, and FIBAA. www.esmt.org
About AIMS, the Industry Initiative and the Next Einstein Initiative
The African Institute for Mathematical Sciences (AIMS) is a pan-African network of centres of excellence for postgraduate training, research and public engagement in mathematical sciences. Its mission is to enable Africa's brightest students to flourish as independent thinkers, problem solvers and innovators capable of propelling Africa's future scientific, educational and economic self-sufficiency. AIMS was founded in 2003 and has produced more than 1200 graduates, about one-third of whom are women. The AIMS Industry Initiative seeks to maximise the opportunities and potential for mathematical sciences to contribute to African economies through human capital, knowledge transfer and applied research for scientific and technological excellence. The initiative links mathematical sciences to the needs of industry as we focus on filling the skills gap in Africa. To learn more, please visit nexteinstein.org.