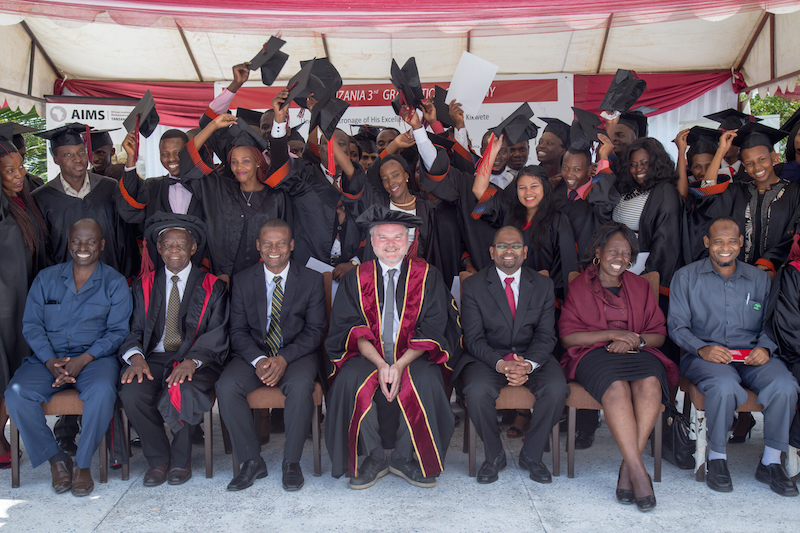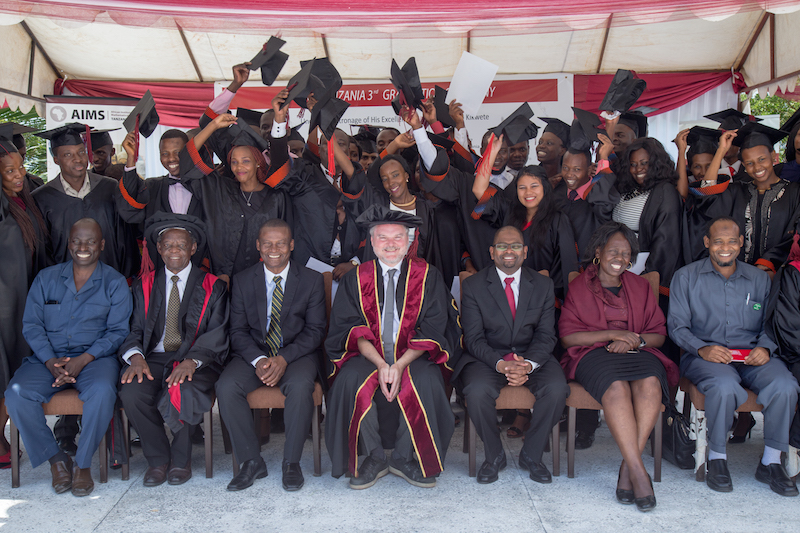 AIMS Tanzania held its third graduation ceremony. The 55 students who were graduating, brought the total to 140 students over three years. Those 140 students are from 18 African countries and over a third of them are women. They have all been fully funded thanks to the grants AIMS receives from the Governments of Canada and the UK, and in partnership with Mastercard Foundation.
Courses at AIMS Tanzania were given, and projects supervised by a large team of visiting lecturers – 26 this year – from across Africa, Europe and North America. They were supported by a team of 10 tutors, most of whom have been there for the whole year. Their work is absolutely central to the AIMS model.
AIMS Tanzania, and in particular its students and tutors, took part in a number of public engagement and outreach activities this year. Encouraging more girls and women to take up mathematics and science is a central mission of AIMS and throughout the year a group of AIMS students met regularly with girls from Bagamoyo Secondary School and, via skype, with a group university students in the United States, the Ivy STEM Connect Group. Their activities focused on providing the students at Bagamoyo Secondary School with the information, motivation and confidence they need to pursue further studies in mathematics and science.
AIMS Tanzania graduates are proceeding to further graduate studies in both Europe and North America. Lappeenranta University in Finland is offering up to 18 scholarship to graduates of AIMS Tanzania to enable them to undertake the second year of a Research Masters programme at that institution. This is a tremendous vote of confidence in the skills and potentials of our graduates.