Mrs Victoria Ralasi, a Xhosa "self taught" basket weaver, used local Imisi reeds, mountain grass and recycled plastic to weave her baskets showing how local tradition had become an integral part of her day-to-day life and innovation. During the National Science Week, learners were also shown how tangrams could be used to make designs for baskets. They also had an opportunity to experience the skill of weaving.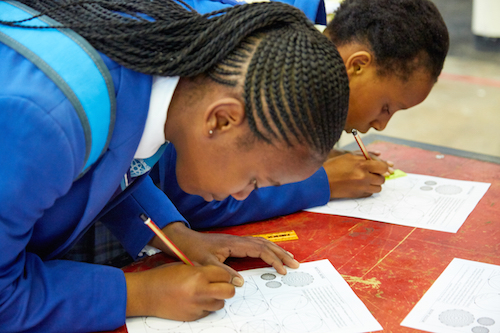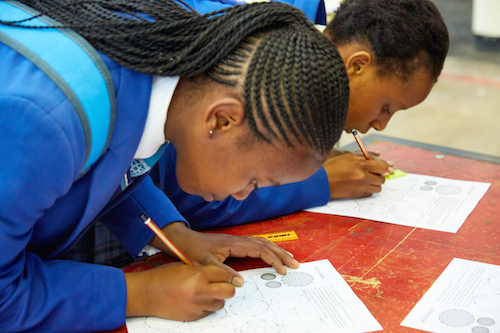 Ms Yoleka Zita, a local artist, works as an innovator. She is one of more than sixty artists who design, create and market the finest wire and bead craft in South Africa. The activities intended to make the learners appreciate the beauty of beading and recognise the importance of spatial awareness, estimation and measurement, and volume. The learners participated in an interactive problem solving activity based on volume, which challenged their visualisation skills.
Mr Sibongile Siboma is a local potter. He is part of a team that manufactures and decorates products for distribution to major airports in South Africa and worldwide. During National Science Week Mr Siboma explained the pottery production process to learners and demonstrated the precision and accuracy required for the design of the products. After the demonstration the learners were given the opportunity to design a mystic rose on a plate to help them to see the relevance of natural numbers; formulae; shapes; conjectures and generalisations and patterns.