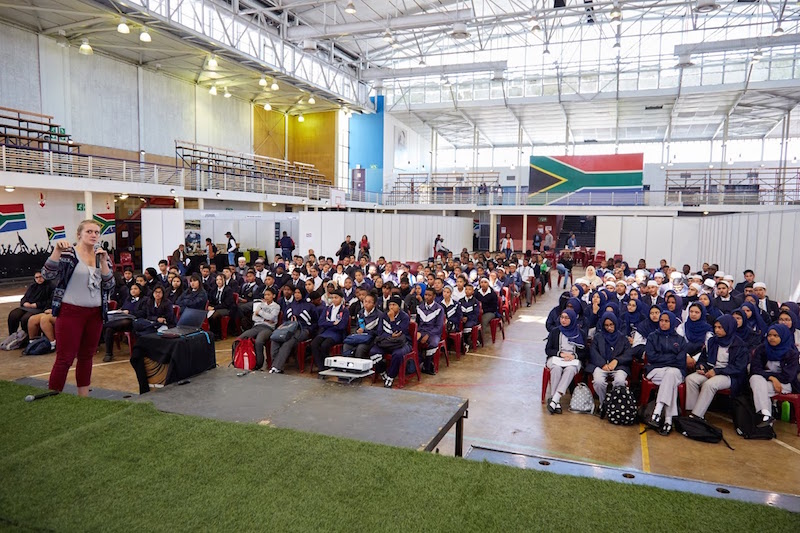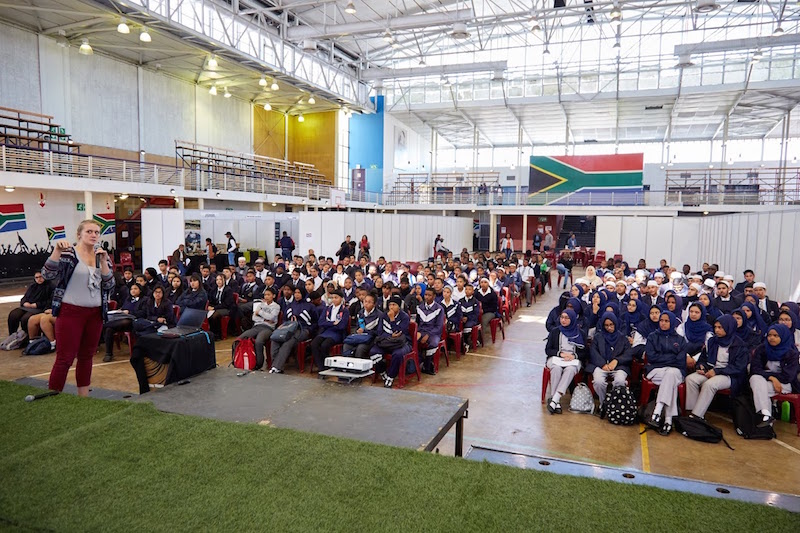 National Science Week (NSW), an annual week-long event coordinated by the South African Agency for Science and Technology Advancement on behalf of the Department of Science and Technology, is now in its 18th year and will run from 5 to 12 August 2017.
The African Institute for Mathematical Science (AIMS) South Africa is excited to host one of the events in the Western Cape at the Oliver Tambo Community Hall in Khayelitsha, Cape Town from 7 August to 10 August 2017.
NSW is a countrywide celebration of science, technology, engineering, mathematics and innovation (STEMI) exposes public and learners to the wonders of science.Over ninety organisations, including three National Research Foundation facilities, two science councils, 24 science centres, five universities and 59 other organisations, will participate in bringing the world of science to the South African public. In 2016 NSW reached millions of people in South Africa.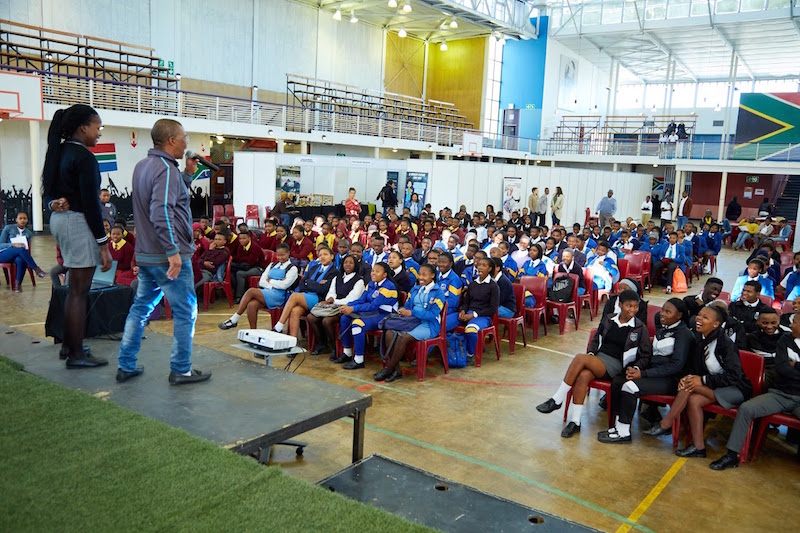 Each year a different theme is chosen and the activities are offered around the theme. The 2017 theme is "Advancing Science Tourism" and it is aligned with the United Nation's International Year of Sustainable Tourism for Development.
This year, South Africa aims to showcase what it can offer when it comes to science tourism and celebrate the possibilities that science creates. The theme will allow all South Africans from all walks of life in different provinces to celebrate a link between science and tourism. It will encourage discussions around what makes South Africa special and showcase natural diversity.Over 15 million tourists visited South Africa in 2015 for adventures and a taste of an African experience. Science and tourism are connected and the National Science Week theme will showcase the connection and strengthen the bond.
Science can be a tourist attraction and it plays a major role in improving tourists' experiences. Tourists can explore scientific landmarks and scientific attractions such as the Square Kilometre Array, Cradle of Humankind, observatories, science centres, national parks, botanical gardens and zoos.
Science centres and museums around the country have an opportunity to create unique and exciting places for tourists to visit. The research around the human genome and interest in the history of humanity brings tourists to see the Cradle of Humankind.National Science Week is run in all nine provinces simultaneously at multiple sites per province.
According to Dr Rejoyce Molefe-Gavhi, the Project Leader of the AIMS South Africa event, learners in Khayelitsha, and surrounding municipalities are being treated to a science feast. Like any starter, their appetite is stimulated by a rich menu of role model speakers in Science, Technology, Engineering, Mathematics and Innovation (STEMI)who share their journeys, career paths and provide them with career guidance. Intrinsically, these motivate them to excel in maths, science and technology.
The main course, served in buffet style, is the practical hands-on activities. These are an exhibition and maths show by AIMS South Africa, an SKA workshop, arts and geometry, ethnomathematics (i.e. the mathematics inherited in one's own culture. For example, the mathematics of basket weaving, pottery, and street wire to mention a few), practical probability, robotics and computer programming, and the engineering of transportation.
Finally, learners tour through the various interactive STEMI exhibitions who share their work. These are Bright Future Youth IT Centre, Cape Citizen Science, City of Cape Town Water Conservation, Crypto Giants – University of Pretoria, the Department of Correctional Services RSA, Design Afrika, EduOne, Fundza, Iziko Museums of South Africa, Khayelitsha Youth Clinic, Little Professor, Map Blitz, Potter's Workshop, South African National Biodiversity Institute, SAPS, Science Stars, Square Kilometre Array Africa, Streetwires, Thope Foundation, TutorX, Two Oceans Aquarium, United States General Cape Town, University of Cape Town Maths Department, University of Stellenbosch Faculty of AgriSciences, University of Western Cape Astrophysics, and Young Engineers.
"We have a special Women's Day treat which includes a panel discussion on 'Women in STEMI' and speed-dating scientists (where learners, particularly girls, have a more intimate engagement with professional role models)."
There is a series of talks. These are: water, safety and health awareness, probabilities in everyday life, a public talk in entitled "The future is tech." by Ms. Nozuko Poni, Marketing & Project Coordinator, Silicon Cape.
For more information please visit the website https://sites.google.com/aims.ac.za/nsw2017/
NSW aims to boost interest in scientific and technological development and innovation, helping the country transform into a knowledge-based economy. The event celebrates the role that science, mathematics, engineering and technology play in everyday life and encourages more young people to follow careers in these fields. It attracts thousands of members of the public, learners and educators to workshops, science shows and exhibitions at universities, schools and science centres countrywide.The programs for all the other national events are available at http://www.saasta.ac.za/programmes/focus-weeks/national-science-week/