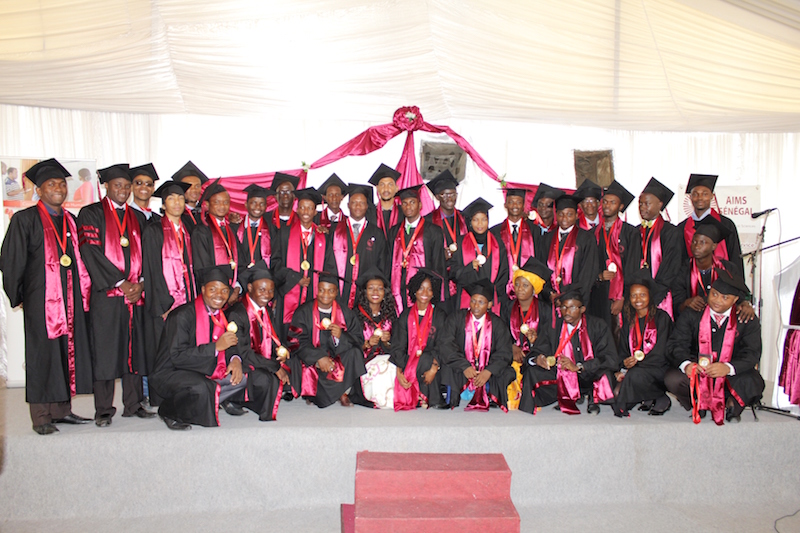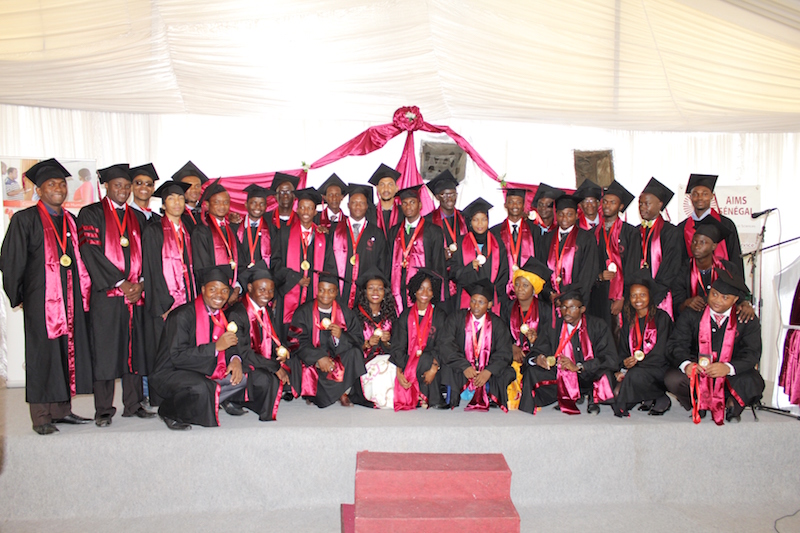 On June 22nd 2017, AIMS Senegal, under the patronage of the Minister of Higher Education and Research, hosted the graduation of its 6th cohort of distinguished scholars at the campus located at the IRD premises in Mbour.A total of 36 Students from 14 African countries, namely Benin, Burkina Faso, Burundi, Cameroon, Ghana, Kenya, Republic of Congo, The Democratic Republic of Congo, Madagascar, Mali, Mauritania, Nigeria, Senegal and Uganda were awarded Master's degrees in Mathematics.
Since its creation in 2011, AIMS Senegal has graduated 215 scholars (204 Regular Master's and 12 Cooperative Master's scholars) – this graduation increased that number to a total of 251 graduates.
"This cohort of graduates is an example of the outstanding work being undertaken by the AIMS centres across Africa. We encourage young Africans, especially women, to become involved in science, because science is the key to development. Our goal is to increase the number of African programs in STEM (Science, Technology, Engineering, Mathematics), in order to train innovators who will be instrumental in solving the continent's problems" said Professor Aissa Wade, AIMS Senegal President.