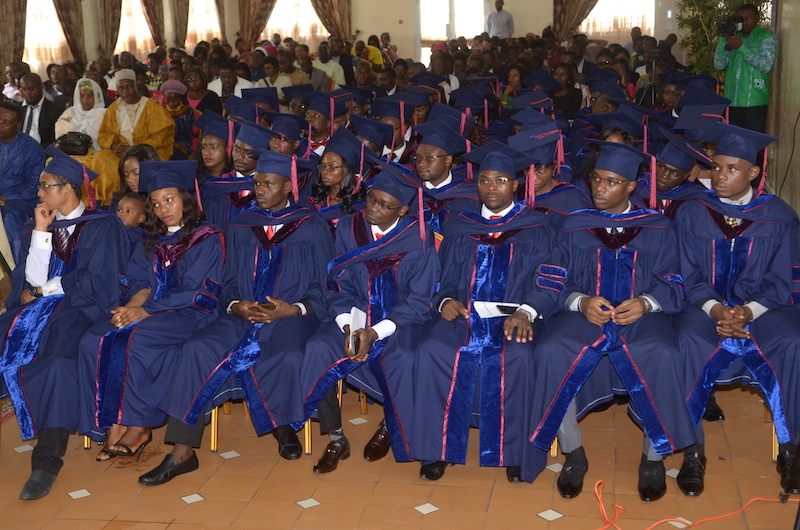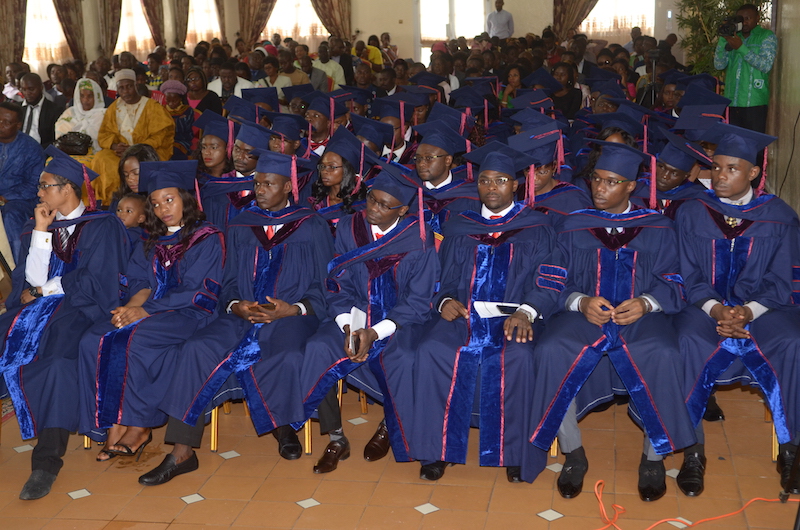 AIMS Cameroon graduated their 4th cohort of students on June 23rd, 2017. 46 students (16 females and 30 males) from 13 African countries, namely Cameroon, Nigeria, Kenya, Ghana, Ethiopia, Rwanda, Madagascar, the Central African Republic, Benin, the Republic of Congo, Sudan, Zimbabwe and Malawi, graduated with a Master's degree in Mathematical sciences after undergoing a 1-year intensive program.
The graduation ceremony took place at the Limbe city council hall under the patronage of the Ministry of Higher Education, Cameroon. To represent the Minister of Education was Prof Horace Manga Ngomo,Vice Chancellor of the University of Buea. He was enthusiastic as most of the graduated students were Cameroonians who will contribute immensely to the attainment of the Head of State's 2035 vision. As a result, he pledged the continuous collaboration between the Ministry of Higher Education and AIMS Cameroon, to train many more students, who will address tomorrow's problems. He equally praised the measures taken by AIMS to train the students efficiently through an innovative pedagogical approach; as well as the effort to invite both national and international mathematical gurus, who provided the students with their expertise and knowledge for a year.
The cohort will join an already expansive group of AIMS Cameroon graduates since the inception of the centre in 2013. For this coming academic year, AIMS Cameroon will begin to offer a more expanded and practical Masters Course known as Corporate Masters in Mathematical Sciences. The students, after an intensive 10 month Master course; will spend 7 months working for a company. They will test their skills and knowledge to find solutions to the problems faced by the company.
AIMS Cameroon President, Prof. Mama Fouapagnigni , said "No country in history has developed without mathematics and technology, without designing and implementing a consistent policy of science and technology. Science and technology are prerequisites for sustainable development."