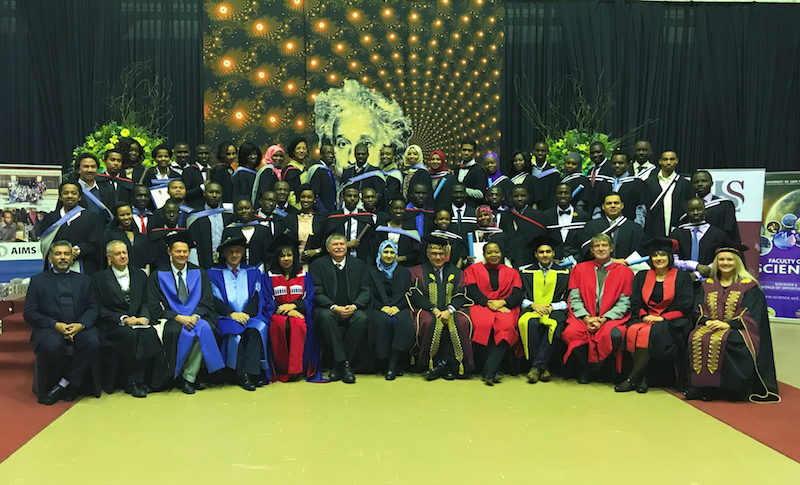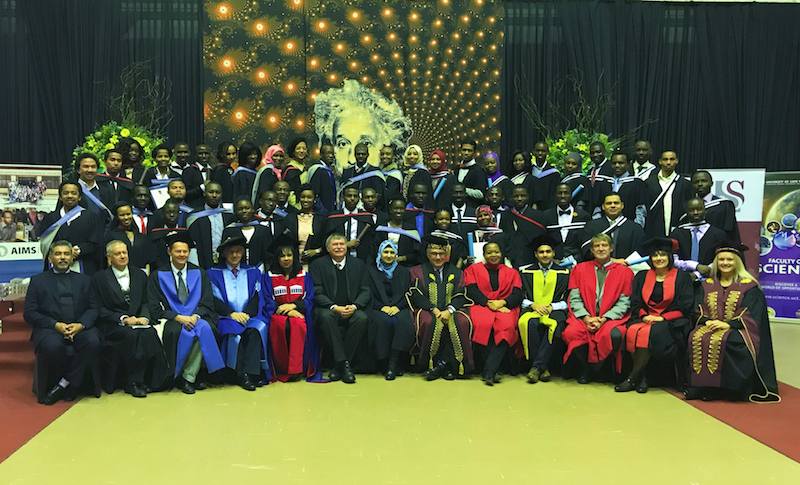 "Coming to AIMS has changed our lives for good. Before AIMS, life for some of us was all about competition. AIMS taught us that the beauty of life is collaboration. Together, we stand to win, not just the battle but the war against indiscipline, corruption, poverty and underdevelopment in Africa." These were the words of Ms Chinyene Jane Ani, one of the graduates at the 14th Graduation Ceremony of the African Institute for Mathematical Sciences (AIMS) South Africa held at the Muizenberg Pavilion in Cape Town on 20 June 2017.
50 students (including 20 women) from 17 African countries were awarded a Master's in Mathematical Sciences, bringing the total number of AIMS South Africa graduates since 2003 to 706, of which 34% are women.
The invited speaker at the event was Ms Naadiya Moosajee, Women-Eng Co-Founder. The ceremony was officiated by the Prof. Vivienne Lawack, Deputy Vice-Chancellor, Academic, University of the Western Cape, Prof. Wim de Villiers, Rector and Vice-Chancellor, Stellenbosch University and Dr Max Price, Vice-Chancellor, University of Cape Town. AIMS Endowed Scholarships were awarded to a number of top achievers by Prof. Thandi Mgwebi, Director of Research at the University of the Western Cape and AIMS Advisory Board Member.
AIMS South Africa Graduation Scholarship winners