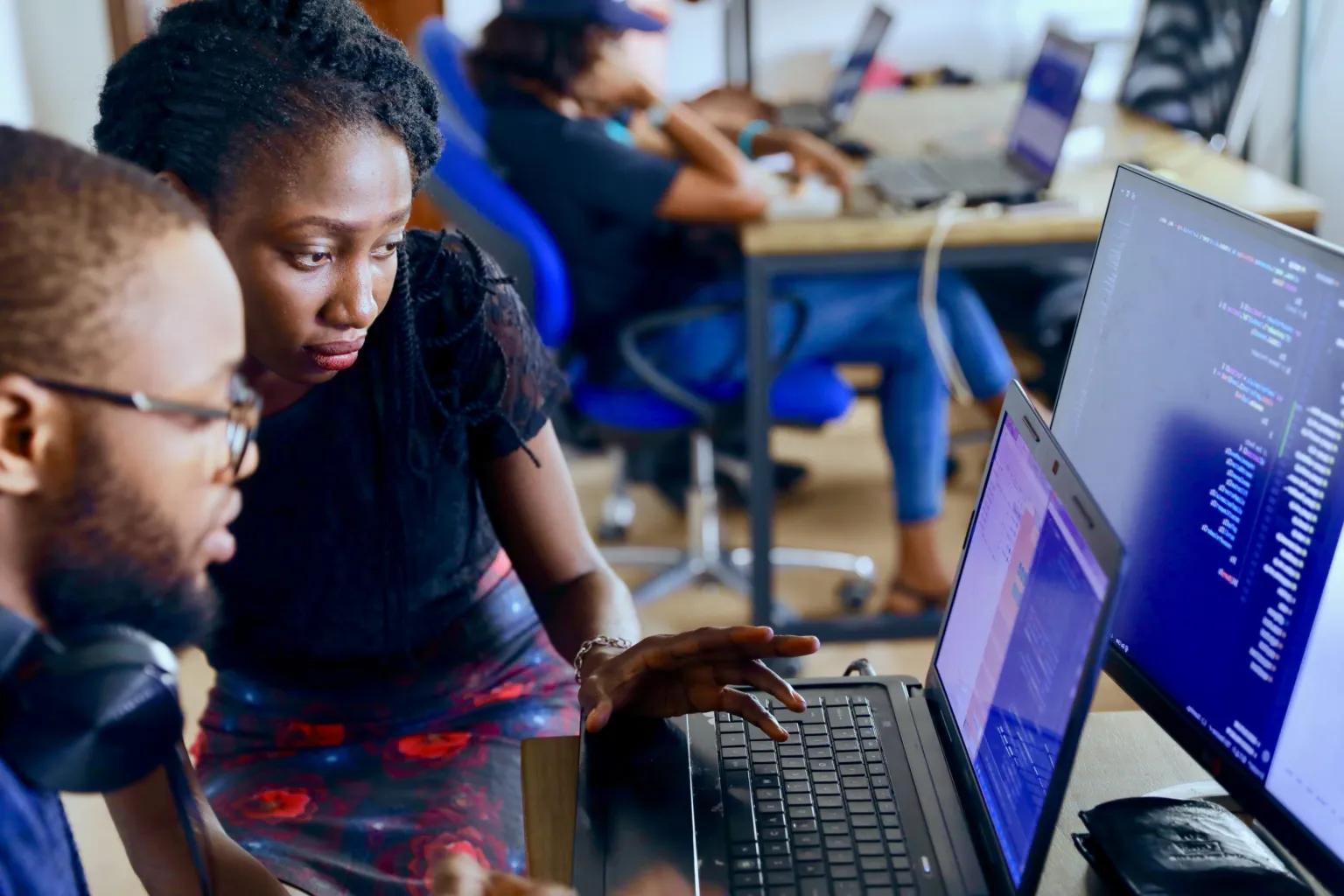 The African Institute for Mathematical Sciences (AIMS) and the International Crops Research Institute for the Semi-Arid Tropics (ICRISAT) have announced a partnership to jointly implement capacity development programs in education and training, youth employment and entrepreneurship, research and innovation, public engagement and policy advocacy to improve resilience against the impacts of climate change.
"AIMS is excited to welcome ICRISAT into our network of strategic industry partners. ​ Together we will build the capacity of young Africans and other stakeholders to de-risk the agricultural value chains, improve the management of climate and other investment risks and foster inclusive contractual agriculture," said Lydie Hakizimana, AIMS CEO.
In 2017, AIMS launched the Mathematical Sciences for Climate Resilience (MS4CR)program with support from the International Development Research Centre (IDRC). ​
The goal of the MS4CR program is to increase the contribution of African Mathematical Scientists to finding solutions to climate change-related challenges in Africa through training, research and internships.
As one of the key pillars of the MS4CR program, the MS4CR Internship Program's main goal is the provision of 100 internships for AIMS students or alumni and the establishment of 20 strategic partnerships over 5 years in the field of climate change. ICRISAT has significantly contributed toward achieving the objectives of the MS4CR Internship Program.
Building upon the successes of the implementation of the ongoing partnership with ICRISAT and Manobi Africa, AIMS was recently endorsed by USAID and NASA to join the consortium of organizations for the SERVIR West Africa Phase 2.
AIMS will develop and implement a Small Innovation Grants Program (SIGP) over 5 years to support the emergence of quality Earth Observation services in West Africa.
Since 2015 ICRISAT and its partners have invested significant resources in the hosting of 50 MS4CR and cooperative program scholars representing 12 African countries, several of which have subsequently been hired to meet their growing needs for skilled human resources in applied mathematics, computing and data science, and artificial intelligence applied to smallholder agriculture, climate science and systems analysis and modelling" said Dr Jacqueline d'Arros Hughes, Director General, ICRISAT.
The International Crops Research Institute for the Semi-Arid Tropics (ICRISAT) is leading the implementation of the second phase of SERVIR West Africa 2 (SERVIR WA 2) over a five-year period.
SERVIR WA 2 connects "space to the village" by helping West African countries use satellite data to address critical challenges in food security and agriculture, water and hydro-climatic disasters, weather and climate, land cover and land-use change, and ecosystems services.
ICRISAT and other regional and national leading organizations, USAID and NASA SERVIR ​ activities are being implemented in Burkina Faso, Ghana, Niger, Nigeria and Senegal.
The SERVIR West Africa Hub
The SERVIR West Africa Hub was established in 2016 in partnership with several West African institutions as well as international universities and organizations. The consortium is comprised of the African Regional Institute for Geospatial Information Science and Technology (AFRIGIST, Ile-Ife, Nigeria), the Agrometeorology, Hydrology, Meteorology Regional Center (AGRHYMET, Niamey, Niger), the Centre for Remote Sensing and Geographic Information Services (CERSGIS, Accra, Ghana), the Centre de Suivi Écologique (CSE, Dakar, Senegal), the Institut Supérieur d'Études Spatiales et des Télécommunications (Ouagadougou, Burkina Faso), and the African Institute of Mathematical Sciences (AIMS).
The Center for International Earth Science Information Network (CIESIN) and the International Research Institute for Climate and Society, both at Columbia University, and the University of Florida are also part of the consortium.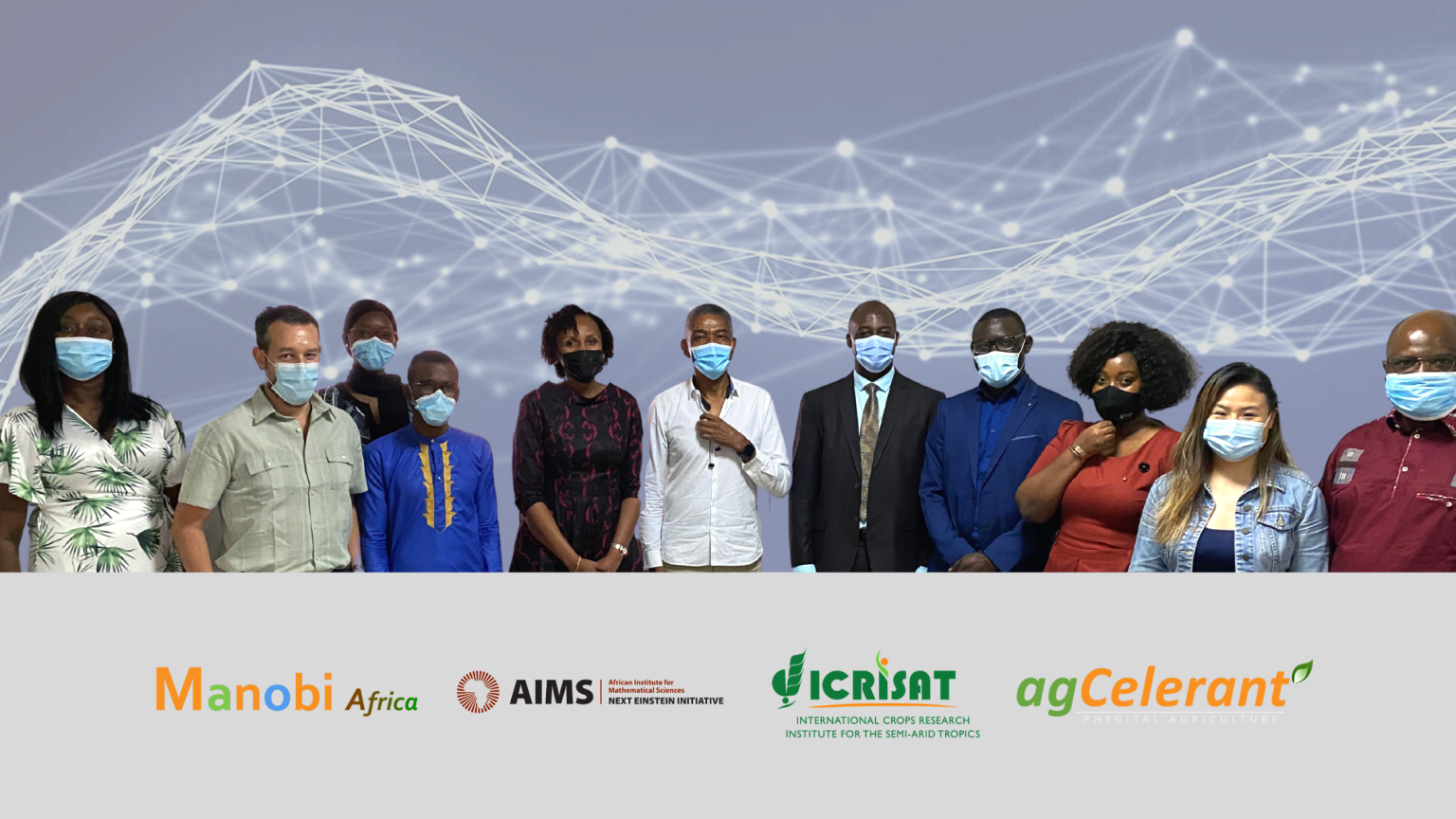 About AIMS
Founded in 2003, the African Institute for Mathematical Sciences (AIMS) is a pan-African network of centres of excellence for post-graduate training in mathematical sciences, research, and public engagement in STEM. With centres in South Africa, Senegal, Ghana, Cameroon, and Rwanda, AIMS is leading Africa's socio-economic transformation through innovative scientific training, cutting-edge research, strategic foresight, and policy design.
For more information, please contact: Agathe Diama at +22376110463 or A (dot) Diama (at) cgiar (dot) org
Sampson Kofi Adotey at +250787012636 or media (at) nexteinstein (dot) org ​