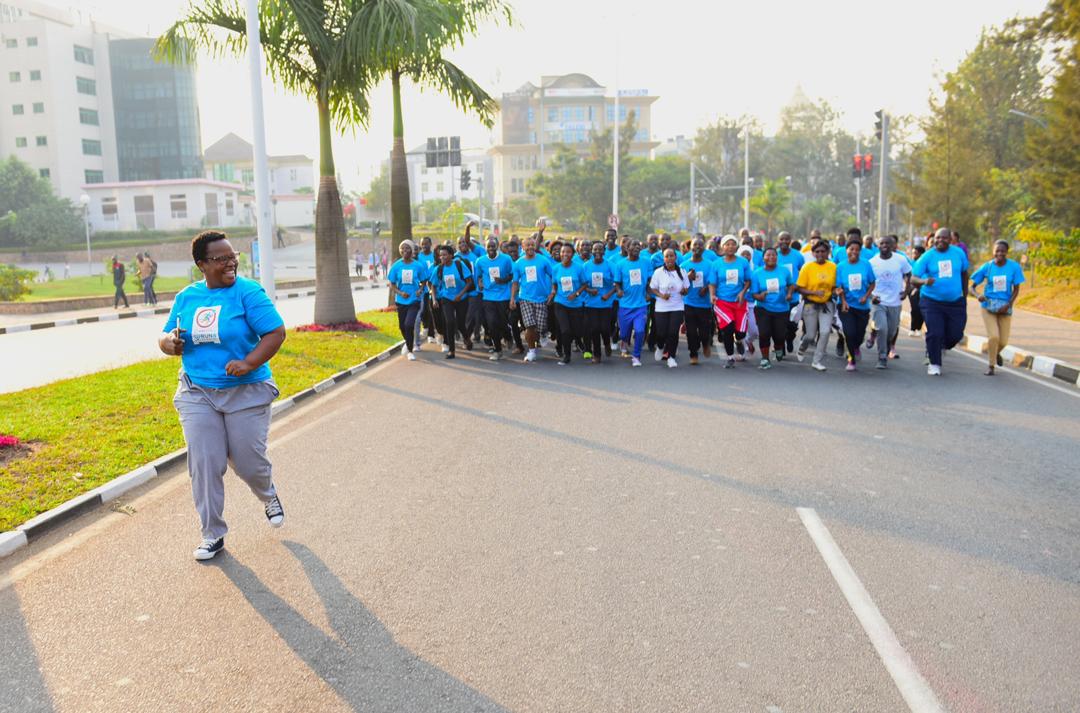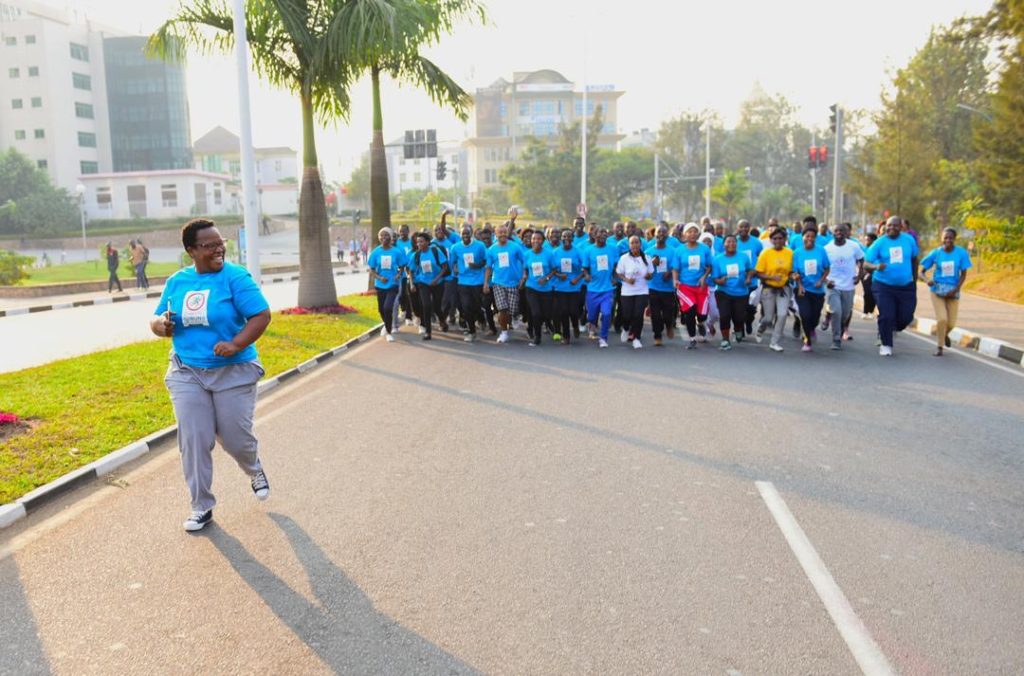 The latest edition of Kigali's twice a month 'Car Free Sundays' helped create awareness on mathematics training, as hundreds of people joined the maiden "AIMS Science Run"whose objective was to raise funds to support "AIMS TTP village based math's tournaments" in Rwanda.
The run was organized by the AIMS Teacher Training Programme (TTP) in partnership with the City of Kigali. Runners bought an 'AIMS Science Run' branded t-shirt and proceedings from sales will be used to support village mathematics tournaments.
Participants in the run included local leaders, and hundreds of mathematics and science teachers from across the country, parents, key partners of AIMS TTP, AIMS staff, corporate employees and student ambassadors from the University of Rwanda College of Education.
During the Car Free Sundays, Kigali is vehicle-free for two-hours as residents run through the city boulevards. At the end of the runs that take place across the city, participants gather in different large groups to engage in physical fitness exercises to promote health-living lifestyles.
The AIMS TTP Director Dr. Herine Otieno-Menya addressed the gathering during the aerobics session and explained the purpose of the AIMS Science run and requested for sustained support.
"Today's run has officially flagged-off our "adopt a village for science" campaign, an expression of support to all innovative interventions such as the village mathematics tournaments and commitment that we will invest our hearts, minds and efforts in to ensure that every child in Rwanda gets to excel in Mathematics and sciences," said the TTP Director.
Village based tournaments seek to create out of the classroom opportunities for learners especially those in rural day-secondary schools to practice problem-solving mathematics skills and improve the level of their competitiveness against counterparts in boarding schools.
Dr. Otieno-Menya adds that Problem Solving Mathematics is a first-step towards preparing learners for the more advanced Math's Olympiad contests aimed at fostering an interest in mathematics and improve key competencies such as critical thinking skills.