Most rural households in Zambia depend on small-scale agriculture for sustenance. The households use simple cultivation technology to produce staple foods (e.g., maize and tubers) within a farming system delineated by low productivity and low income. The low productivity and income result from poor use of farm inputs and weak capacity to manage farming risks (e.g., climate and pest attacks). Esa Zya, an AIMS Mastercard Foundation alumna, Mhlangeni Chiiko, and Muzalema Mwanza, all from Zambia, stepped in to address this problem.
The trio started AgSave, a fin-tech platform that enables farmers to pay for their agricultural inputs, access micro-finance services, and trade post-harvest through their mobile phones. A compelling passion to overcome the challenges faced by Zambian small-scale farmers in their pursuit of customized microfinancing, affordable farming inputs, and post-harvest trade was the driving force behind AgSave. Through AgSave, small-scale farmers can now access customized micro-financing services culminating in improved harvests and post-harvest support. Website: www.agsave.io
Farmers can trade on the platform, receive micro-finance, and courier products
The platform empowers farmers by allowing them to trade products pre- and post-harvest and receive micro-finance in the form of savings. Once the buyer and seller connect on our platform, users utilize their AgSave wallets to trade, and a courier option is made available to transport products to the customer; that enables the platform to cater to farmers' pre- and post-harvest needs.
AgSave is responding to farmers' needs and protecting their data.
Upon farmers' request, AgSave developed an android phone application to ease the money transfer and saving processes on the platform. The platform is undergoing continuous refinement to improve user experience based on farmers' feedback. Recently, AgSave acquired a dedicated server for services and secure farmers' data hosted in the cloud.
Challenges faced by AgSave
In its initial stages, AgSave faced the challenge of devising a deployment strategy. However, the team sought expert advice from their mentors through the Zambia Information and Communications Technology Authority (ZICTA). "We now understand that there are alternative financing mechanisms that farmers use, such as village banking to supplement their cash needs. We will leverage this channel to onboard customers onto our platform", says Mhlangeni. AgSave developers are also exploring efficient ways of running the platform from partners who have agreed to share their resources with them.
Way Forward
In time, AgSave plans to offer farmers micro-insurance services to provide a safety cover against farming risks such as floods, rain failure, and pest attacks. The micro-insurance service will provide a quick response rate of 24 hours of placing a claim.
The Mastercard Foundation Scholars Program Social Entrepreneurship Fund at AIMS
The Mastercard Foundation Scholars Program Social Entrepreneurship Fund (MCF-SIEF) empowers scholars to become agents of socio-economic transformation. The MCF-SIEF supports scholars actualize ideas that create opportunities for themselves and others.
AgSave received USD 15,000 after emerging as the second-best team from an MCF-SIEF challenge at AIMS Cameroon in August 2020. Additionally, AgSave emerged as the third-best innovation for 2020 by ZICTA and finished as the first runner-up in the MTN mobile money Hackathon 2020. "The training and resources provided by AIMS through MCF-SIEF helped us gain enough traction to show significant progress with our innovation. In that regard, we are grateful for the support you continue giving us as we work towards our mission of improving access to finance for farmers", AgSave team.
Profiles of AgSave co-founders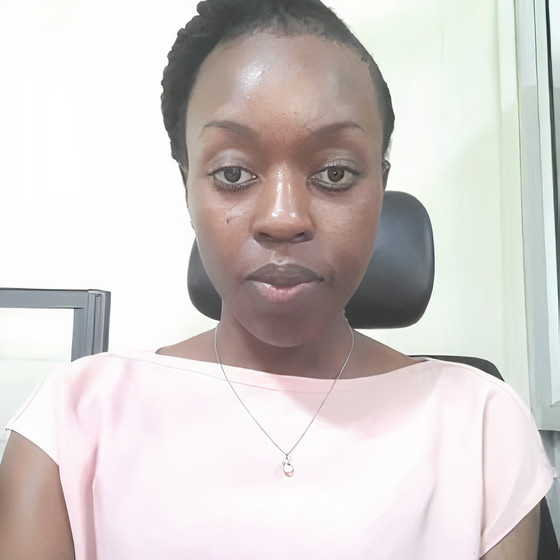 Esa Zya graduated from AIMS Cameroon with an MSc in Mathematical Sciences in 2018. An AIMS Mastercard Foundation alumna, Esa Zya, is currently a lecturer and researcher at the University of Lusaka and a co-founder of AgSave. Before joining AIMS, Esa Zya worked as an intern clerk at Madison Insurance and as a mathematics tutor at San University, both in Zambia. She also holds a BSc in Applied Mathematics from Copperbelt University.
Esa Zya is among the few young Zambian women privileged to study mathematics and statistics. She believes in women's participation in STEM, and she aspires to use mathematics as a tool for managing risks in the finance and agricultural sectors in Africa.
Mhlangeni Chiiko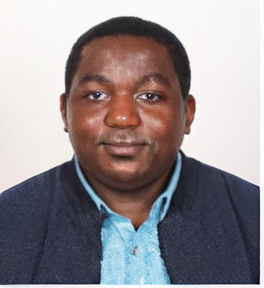 Mhlangeni Chiiko is a Social Entrepreneur and Economist who works on creating a positive impact in low-income communities. He has a degree in Economics from the Copperbelt University and is a Mandela Washington Fellow 2021. Currently, he is an economist at the Ministry of Finance in Zambia and a co-founder of AgSave.
He has extensive experience in Water, Sanitation, and Hygiene (WASH) financing, having practiced it in the public and private sectors, and is passionate about leveraging technology to promote innovations that enable access to finance. He aspires to empower the next generation of Africa's youth to take ownership of their nation's economy.
Muzalema Mwanza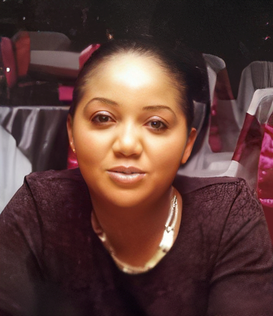 Muzalema Mwanza is a Civil Engineer and a co-founder of AgSave. She studied public health, social entrepreneurship, construction management, business management, and international relations and diplomacy. She has worked with communities in health and gender empowerment to eradicate poverty through women's economic empowerment.
She founded Safe Motherhood Alliance to offer safe delivery services for women in rural and low-income areas. The Alliance trains Traditional Birth Attendants (TBAs). It provides affordable healthcare products that include a sterile delivery kit for TBAs, reducing maternal and child mortalities in Zambia. Muzalema is an Ashoka Fellow putting her among the world's leading social entrepreneurs who champion innovative new ideas that transform society's systems, providing benefits for everyone and improving the lives of millions of people.
She has won other recognized awards, including the Mandela Washington Fellowship at the University of San Diego, California; the NEPAD Bioentrepreneurs in South Africa; Slush Global Impact Accelerator in Finland; and a YHER Africa Accelerator. She has been featured on the BBC. In 2020, she became a 2020 Echoing Green Fellow.