As we celebrate International Youth Day, let's take a minute to reflect on the essence of youth empowerment and the milestones achieved therein.
According to an article by the World Economic Forum, 77% of Africa's population is below the age of 35, and by 2050, two in every five children will be born in Africa. This implies that by the year 2050, Africa's population will increase by nearly 50%, predominantly made up of youth. What does this projected growth mean for the development of Africa? These statistics can be perceived as a huge opportunity for the continent, as an increase in the youth demographic will provide a rich pool of talent which can be harnessed to accelerate the development of the continent, by leveraging relevant policies.
Continental and global frameworks such as Agenda 2063, the African Continental Framework on Youth Development, the African Youth Charter, as well as the Sustainable Development Goals (SDGs) underscore the need for youth to be economically, socially and politically empowered.
AIMS is investing in youth empowerment through a strategic intervention in education and the development of human capital. To implement our vision to lead the socio-economic transformation of Africa through innovative scientific training, technical advances, and strategic foresight, AIMS targets the brightest African students, shaping them as independent thinkers and problem-solvers capable of propelling Africa to economic prosperity. Africa's youth are at the heart of the innovation and transformation ecosystem, which consists of a set of academic and non-academic programs expertly tailored to provide our youth with an innovative post-graduate training, honing them to tackle the continent's challenges.
With over 2200 alumni from 43 African countries, over 70% remain on the African continent. To date, 302 graduates have obtained their PhDs, with 372 currently pursuing a PhD. The three main areas of specialisation chosen by these doctoral students are applied mathematics, physics and theoretical mathematics. Meanwhile, over 862 are pursuing careers in higher education, research, information and communication technologies (ICT), financial services, trade, engineering, statistics, energy and data management, among others.
In line with the 2020 theme Youth Engagement for Global Action, we highlight the work of some of our alumni who are making an impact in their communities.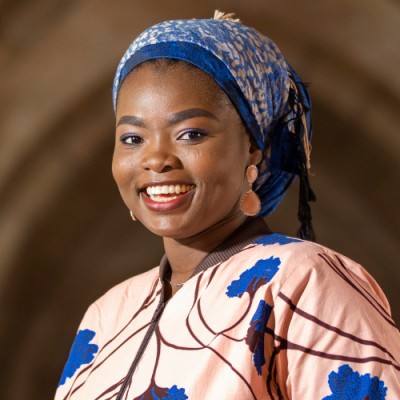 Dr Sofiat Olaosebikan graduated from AIMS Ghana in 2015, subsequently gleaning a scholarship to pursue a PhD in Computing Science at the University of Glasgow in 2016. Sofiat graduated a few months ago and has since become a lecturer at the same university.
In the past two summers, through her initiative PWSAfrica, Sofiat successfully organised two scientific computing workshops at Universities in Nigeria and Rwanda to equip young African scientists, students and lecturers alike, with the necessary scientific computing skills to tackle developmental challenges across the continent. In 2019, Sofiat was named as one of the Future World Changers at the University of Glasgow. Learn more about her work here: https://www.pwsafrica.org/.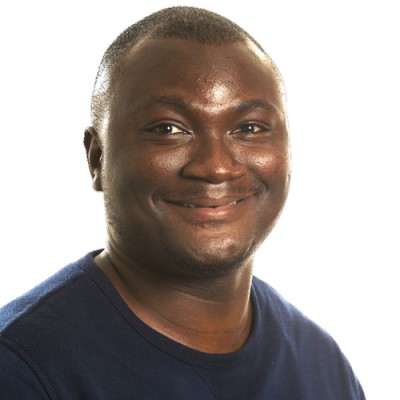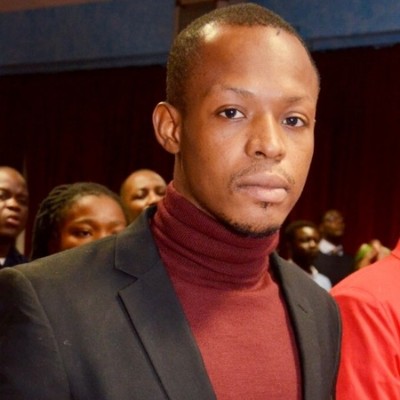 Abuntori Blaize Akanaab graduated from AIMS Cameroon in 2016. He is currently a Master's student in statistics and data science and also teaches pre-calculus at University of Nevada, Reno.
When Blaize moved to Reno, he noticed people without stable shelter, pushing grocery carts in downtown corridors. According to Blaize, "this is common where I grew up, because I mean, we have like a very big family system," he said of differences with Ghana.
Motivated by his concern for the wellbeing of these people, Blaize established a weekly, communal delivery of burritos. He leads a team of international students who make up to 40 burritos for a weekly distribution, usually on Sundays.
"They walk up to us and then we smile and we have little conversations and over time it got more comfortable. There's this guy who is in a wheelchair, he has like the biggest heart. He smiles and makes funny jokes with us and all those things. They're just people like us in some situation. I don't know exactly what the situation is, but then when you get to meet them and you see them, and you build a relationship with them, you realize that they're just like us…"
We are proud of our alumni who are making a difference in their communities and on the global stage and remain convicted that their future achievements will be indicative of the reach of our unique AIMS model and the capabilities of Africa's youth. We believe the next Einstein will be African!