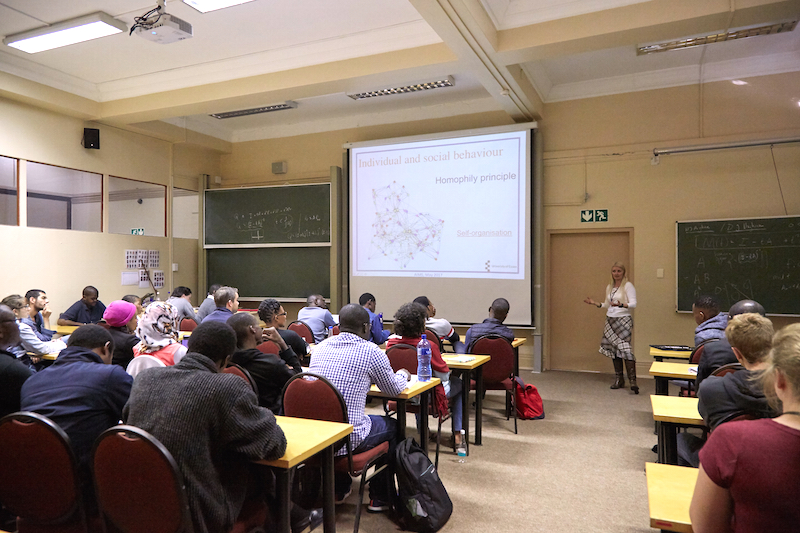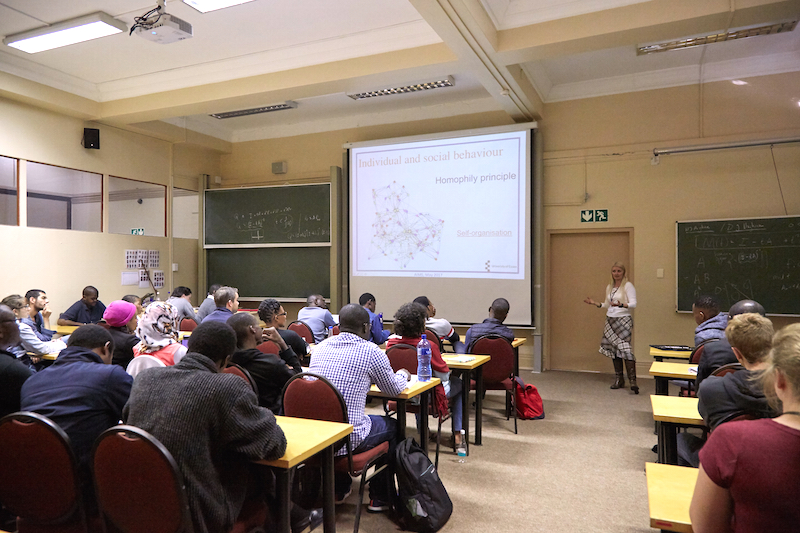 A Data Science Workshop organised by Dr Bubacarr Bah, the German Research Chair of Mathematics with specialisation in Data Science, in association with the German Federal Ministry of Education and the Humboldt Foundation, was hosted at AIMS South Africa from 22 to 27 May 2017.
The workshop introduced participants to some theory and methods, computational tools, and applications of Data Science. The theory and methods lectures mainly covered mathematical underpinnings of Data Science algorithms; while the computation focused on the implementation of a selection of Machine Learning and Dynamical Network algorithms using the Python programming language. The application talks gave participants the opportunity to mathematically conceptualize problems and use Data Science computing tools to solve these problems.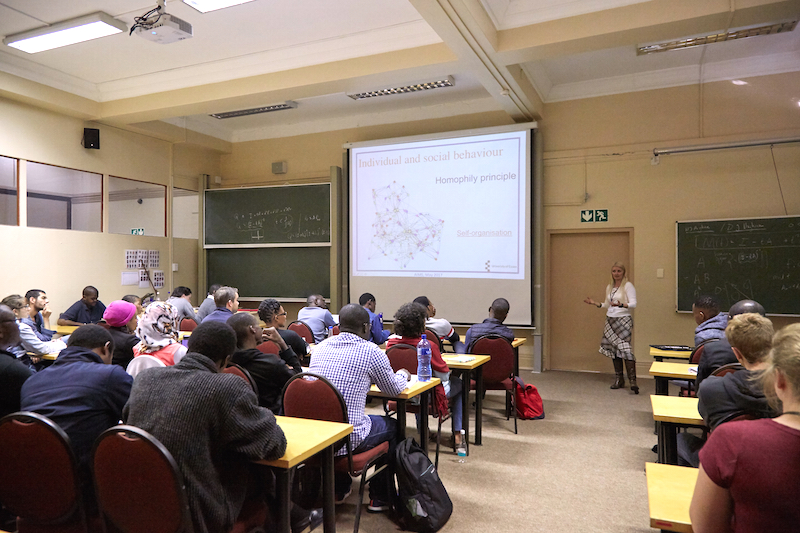 The 46 participants included AIMS students and Master's and PhD students from South African universities. The speakers were Prof. Maria Fasli (University of Essex); Dr Franck Mutomobo-Kalala (University of Lubumbashi/AIMS); Prof. Peter Grindrod (University of Oxford); Dr Yabebal Fantaye (AIMS); Dr Hans George Zimmerman (Siemens); Prof. Bruce Bassett (AIMS/UCT/SAAO); Dr Vukosi Marivate (CSIR), and Dr Jasper Horrell (SKA/Deep Data) .
Dr Bah said, "I am very pleased with how the workshop went. It was definitely successful in achieving it's target goals of exposing students to (a) cutting-edge theoretical research questions in Data Science, (b) software packages for Data Science computations, and (c) applications of Data Science in a wide spectrum of areas including digital marketing, education, social good, manufacturing, finance, and security. A majority of the participants gave it a rating of 5 out of 5."