"Africa has an exciting journey ahead of it and so do you. We are determined to transform the African continent by hiring the best talent to tackle the challenges of our time" said Dr Solomon Assefa, Director IBM Research – Africa. Dr Solomon was speaking at the AIMS South Africa Graduation which took place at the Muizenberg Pavilion on Tuesday 21 June 2016, where 54 students (including 21 women) from 24 African countries received Master's Degrees in Mathematical Sciences.
AIMS South Africa is part of a pan-African network of centres of excellence for postgraduate education, research and public engagement in the mathematical sciences. AIMS has centres in South Africa, Sénégal, Ghana, Cameroon, Tanzania and the sixth centre to open in Kigali, Rwanda in August 2016.
This year graduation brings the total number of AIMS South Africa graduates to 646 and to 1 212 across the network once all centres have held their graduation ceremonies. As Prof. Barry Green, Director noted, "This year we saw the graduation of our 1000th AIMS student and it is wonderful to see so many talented young people in Africa who want to make a difference.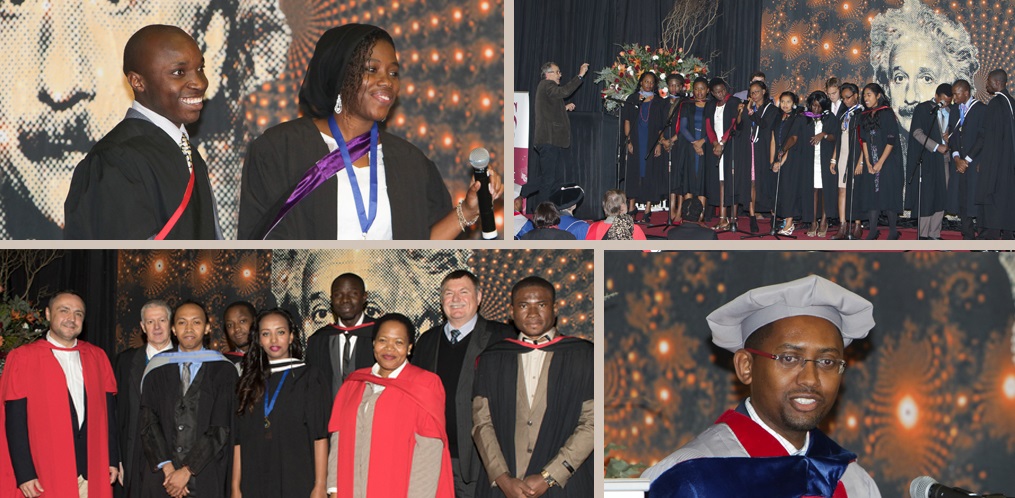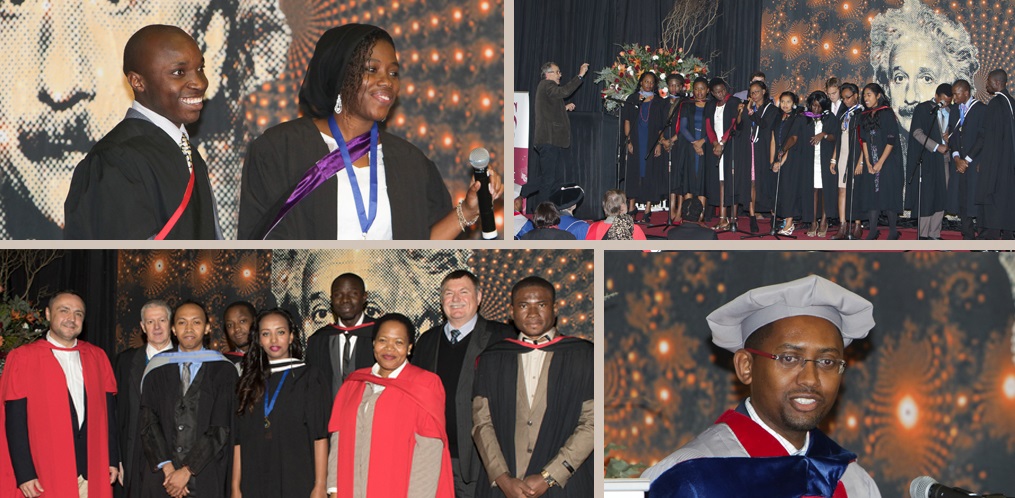 The students themselves had a lot to say about their experiences. Expressing their appreciation for the support and motivation they received being part of the AIMS family and their plans for the future, Ms Karimatou Djenabou, from Cameroon, noted that when the students were not talking about mathematics they talked about their home cultures, "I feel like I have explored more than half of the African continent with the talks I have had with my fellow students who were from 24 different African countries" she said. Mr Nelson Kyakutwika, from Uganda said, "in the future I visualise myself being a member of the core team deciding the destiny of Africa." At AIMS I have got more that just a degree. AIMS is preparing Africa's greatest minds for their future careers – he added.
Read more about the graduation ceremony at AIMS South Africa, click here.