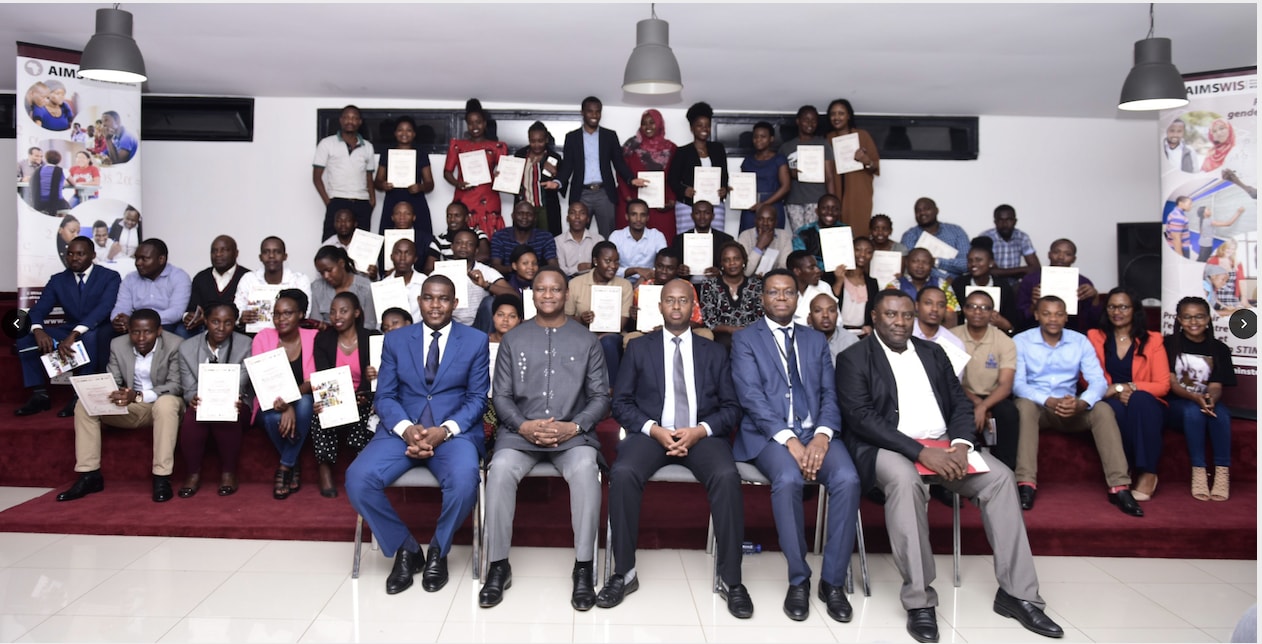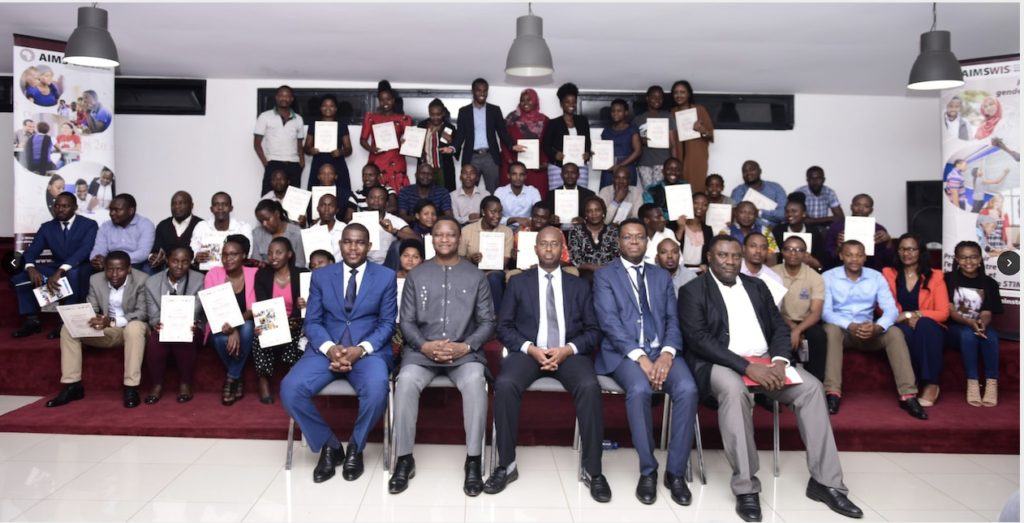 The African Institute for Mathematical Sciences-Next Einstein Initiative (AIMS-NEI) with support from the International Development Research Centre (IDRC) recently initiated a Big Data for Development Short Course Program (BD4D-SCP) in order to boost capacity in data science, particularly, big data analytics.
A number of short-courses are in the pipeline to boost the BD4D project's capacity development objectives that include increasing the number of data scientists in Africa and providing a platform for practitioners to interact, collaborate and exchange ideas.
Over 48 professionals in Rwanda, including 22 women, took part the inaugural short-course under the AIMS BD4D-SCP, titled: "Big Data Analytics with Python (BDAWP)" delivered in collaboration with the World Bank at AIMS Rwanda in Kigali.
The participants represented 31 institutions across 13 business sectors including Agriculture, Development and Humanitarian, Education, Energy, Finance, Geographic Information System, Health, ICT, Insurance, Meteorology, Statistics, Tax Administration and Telecommunication.
The training was led by Dr Dunstan Matekenya, a Data Scientist with the World Bank with over 10 years' experience in both traditional statistics and modern machine learning methods.
The five-day BDAWP course took a practical approach to equip participants with the most essential tools in the shortest possible time; the course emphasized learning by doing, through several assignments that gave participants ample time to practice.
Machine Learning, which was among the several topics that were covered in the training, received the highest approval rating from the participants.
The training demonstrated that there is a high demand for industry-driven training for emerging young African professionals who are keen on building their capacities in emerging technologies in a much more practical and cost-effective way.
AIMS-NEI will use feedback from the short-course as a pilot, to consolidate lessons learned and recommendations in order to implement this program across other AIMS Centres based in Cameroon, Ghana, Senegal and South Africa.
"In our mission to make AIMS' training programs more relevant to the needs of industry and aligned to job markets, the Big Data for Development Short Course Program provides us with a framework for strategic collaboration with industry partners to build a skilled workforce."Dr Charles Lebon Mberi Kimpolo, Director of the AIMS Industry Initiative.
The AIMS-NEI BD4D short-courses are founded on the background that Big Data is indispensable in today's technology-driven world: big data and analytics can provide evidence-based solutions to real challenges.
While there is a significant need for Big Data analysis in different fields and industries, lack of human capital and equipment to conduct Big Data analysis is a serious hindrance to Africa's ability to use data science and analytics for purposes of human development, business and governance.
It is these industry capacity challenges that AIMS-NEI hopes to help address, gradually through the Big Data for Development short courses in Rwanda and beyond.