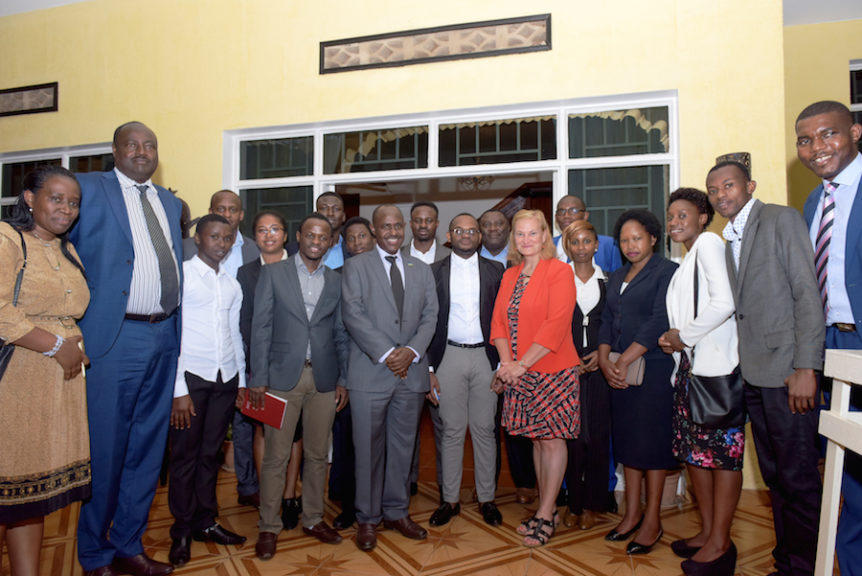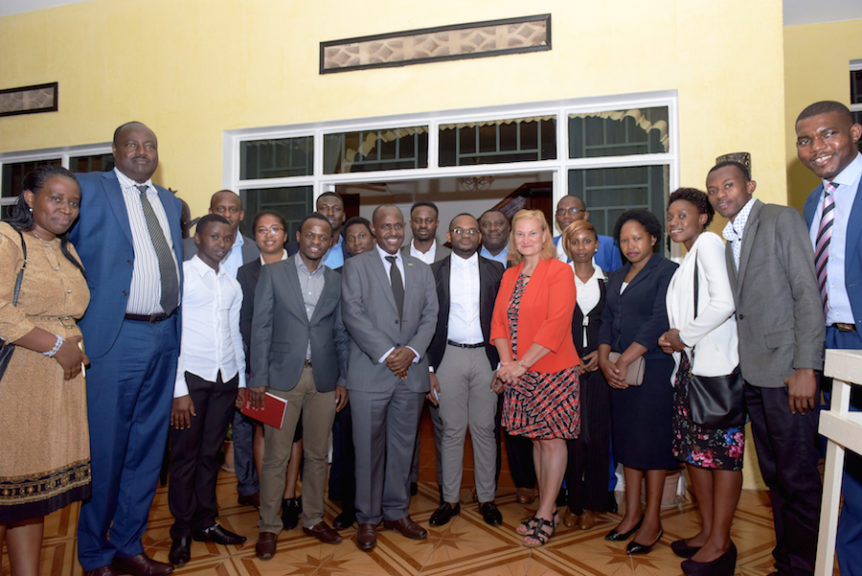 Kigali – January 12th, 2018 – Kigali, Rwanda :The African Institute for Mathematical Sciences – Next Einstein Initiative (AIMS-NEI), in collaboration with the Office of the Canadian High Commission in Kigali, today organized an industry network and partnership event. The event came to fruition through the strong support of the Government of Rwanda, MasterCard Foundation and the International Development Research Center (IDRC).
This event introduced industry partners to AIMS, highlighting the skills that graduates can bring to industry. Networking with industry partners and students resulted in constructive discussions on the alignment between AIMS training and industry needs and will increase internship and employment opportunities for AIMS students and graduates. It was an excellent opportunity to introduce industry partners to AIMS training programmes including the Mathematical Sciences for Climate Change initiative, which is co-funded by Global Affairs Canada and IDRC.
Attending the event were Honorable Dr. Eugene Mutimura, Rwanda's Minister of Education, and AIMS Executive Vice – President, Dr. Dorothy Nyambi. Dr Nyambi noted: "It is time for Africa's youth to gain relevant skills that facilitate their transition from studies to meaningful employment opportunities."
The High Commissioner of Canada to Rwanda, H. E. Ms. Sara Hradecky, also commented: "Through its Centers of Excellence, including the one located in Kigali, AIMS contributes to build the continent's human capital."
About
The African Institute for Mathematical Sciences (AIMS) is a pan-African network of centres of excellence for postgraduate education, research and engagement in the mathematical sciences. AIMS provides a framework for Africa's brightest students to become innovators in a bid to drive scientific, educational and economic sufficiency on the continent. AIMS operates six centres of excellence in South Africa, Senegal, Ghana, Cameroon, Tanzania and Rwanda.
Media Contacts
Mimi Kalinda
Global Director of Communication
AIMS-NEI Global Secretariat
Gasabo, Secteur Kacyiru, Cellule Kamatamu
Rue KG590 ST, Kigali, Rwanda
Tel: (250) 788 315 246
Email: mkalinda@nexteinstein.org