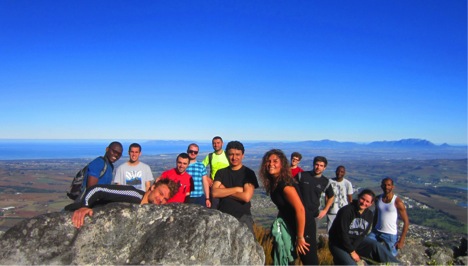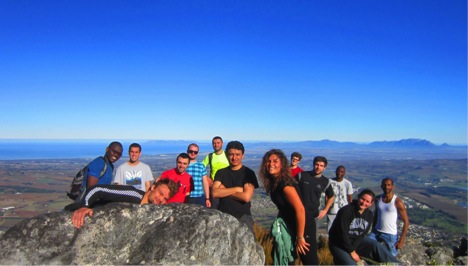 "AIMS for development – The African Institute of Mathematical Sciences (AIMS) is an increasingly popular option at the postgraduate level. The first of now six centers on the continent was established in Muizenberg (near Cape Town) in 2003 by South African native and mathematical physicist Neil Turok, now director of the Perimeter Institute for Theoretical Physics in Canada. The mission of each AIMS center is to train 50 post-baccalaureate students in physics, mathematics, and computer science for a period of 10 months.
One of us (Utuje) attended AIMS from 2010 to 2011 and found the environment to be unique. Lecturers come from all over the world to teach for three weeks at AIMS; the lectures and exams are intense and the syllabi are high-level. Also, students and lecturers live and dine in the same space to allow for the maximum possible contact time.
By design, some of the AIMS workshops feature local researchers and students. Also, most AIMS research projects focus on finding solutions to local community problems. Our final two days at I-CAMP were spent on the AIMS campus in Muizenberg. The center's administrators invited us to apply for opportunities to lecture or tutor at AIMS; meanwhile, AIMS students took the opportunity to interact with the I-CAMP lecturers and discuss opportunities for pursuing their graduate degrees abroad."
Adriana Marais, Kazage J. Christophe Utuje and Amirhossein Sajadi
Click here to read the full article.