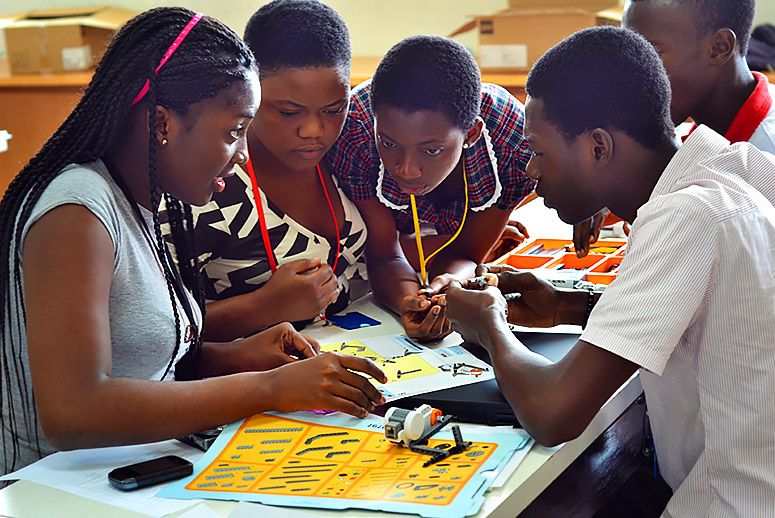 Mastercard Foundation announced a major investment that aims to support young African women interested in STEM-related careers.
Growing up, Armanda Kouassi's math and science grades were so high that it seemed a natural fit for her to pursue the science, technology, engineering, or mathematics route. But none of her female classmates was headed down that path."Science and technology was branded as a boy's thing," the 23-year-old native of Côte d'Ivoire says. "None of my teachers would tell me that I have the potential to do further studies."
Even though Kouassi stuck to her passion and navigated her own career path throughout the years, she found few relatable role models along the way. "I had more information, and yes, there were more people to look up to," she says. "But none of them were African."
The MasterCard Foundation and the African Institute for Mathematical Sciences are ready to change this, thanks to a $25 million partnership announced today at the World Economic Forum in South Africa. The money will be used for a number of initiatives, including scholarships for 500 students to attend one of seven AIMS centers across the continent and a math teacher training program that will reach 3,000 instructors. While scholarships will be awarded to both boys and girls, one of the core goals will be to encourage more young women to enter STEM-related fields.
Esha Chhabra
Click here to read the full article