23 August 2019 – The African Institute for Mathematical Sciences (AIMS) is developing a machine learning model that will be used for forecasting the geographical spread of the deadly Ebola virus disease (EVD) which has killed over 1,900 people to date in the Democratic Republic of the Congo (DRC).
The most recent EVD outbreak in DRC's northeastern North Kivu and Ituri provinces was officially declared in August 2018 and is the country's tenth outbreak of the deadly virus in 40 years. In July, the World Health Organisation declared the EVD outbreak in DRC to be a public health emergency of international concern.
"It is time for the world to take notice and redouble our efforts. We need to work together in solidarity with then DRC to end this outbreak and build a better health system," said Dr. Tedros Adhanom Ghebreyesus, WHO Director-General.
Through its Ebola taskforce, AIMS will use forecasts from the model to build and continuously update a risk map showing the most likely locations of future EVD transmission events in DRC and neighboring countries.
"We're entering the fight against Ebola because the disease is spreading among people according to certain rules that are fundamentally mathematical. We want to apply our knowledge of mathematical science to elucidate those rules so that we can help those who are on the front lines of the fight against Ebola – the real heroes of the fight – to succeed. If you enter a game without understanding well the rules of the game, then you're unlikely to win. With a better understanding of the rules of Ebola spread, scientists stand a better chance of winning the fight against the disease," said Prof Wilfred Ndifon, AIMS' Director of Research and leader of the taskforce.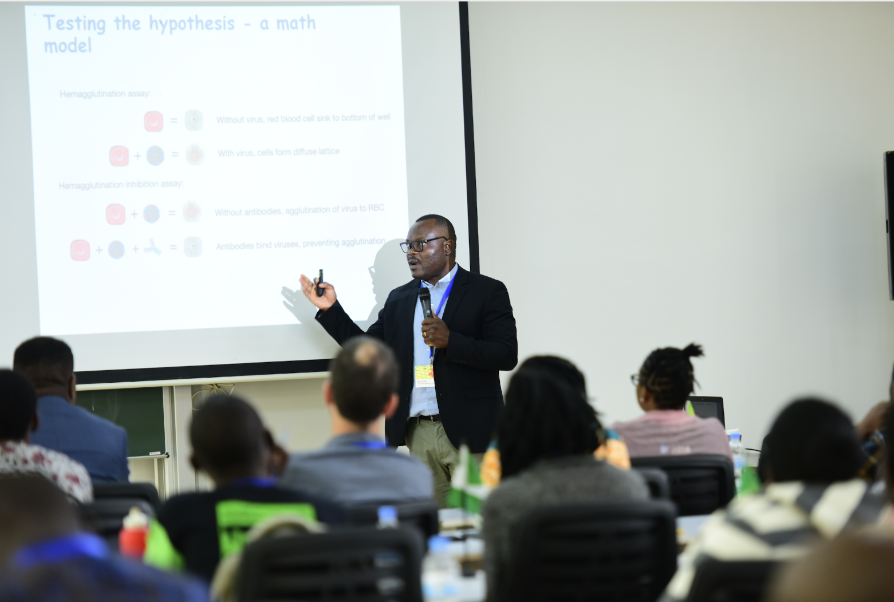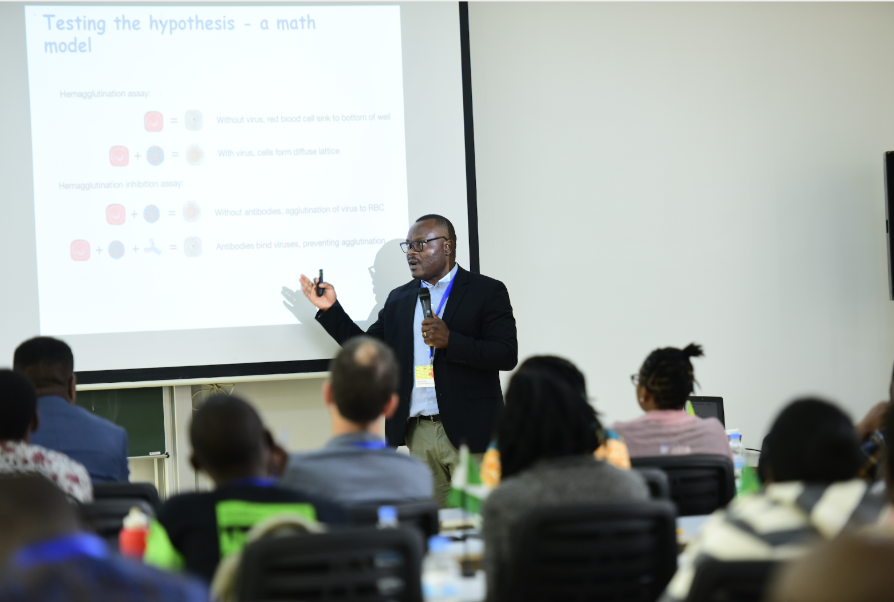 Since August 2018, EVD has spread from the town of Mangina in North Kivu province to the city of Beni, and later to Butembo and Katwa in DRC. Infected cases have been identified in other neighboring areas including in the province of Ituri and, most recently, in South Kivu.
The geographical pattern of EVD's spread appears to be unpredictable. The ability to predict this pattern will make it possible to anticipate and break, using vaccination and other control measures, future EVD transmission chains before they occur, thereby enabling a swift resolution of the outbreak. The taskforce's machine learning model exploits known relationships between historical patterns of EVD spread and defined variables (primarily human mobility) to predict future patterns of spread.
The taskforce will work closely and share insights obtained from its model with the Ebola response team in DRC, led by Prof Jean-Jacques Muyembe. Prof Sam Yala, Centre President of AIMS Rwanda and a member of the taskforce, will engage with key stakeholders in DRC that can add value to the taskforce's work. Prof Yala recently met with Prof Muyembe, paving the way for a productive collaboration between the taskforce and the DRC Ebola response team.