20-09-2021 – The African Institute for Mathematical Sciences (AIMS), and ISHANGO launched the Data Science & AI Fellowship Program at AIMS Rwanda.
The fellowship program aims to boost African data science graduates' employment prospects through a fully funded, three-month fellowship, where fellows will be upskilled with technical and soft skills to prepare them for the global job market.
The fellows comprise fourteen AIMS alumni representing all AIMS Centres of Excellence and are perfectly gender-balanced with seven women and men. Hosted at AIMS Rwanda in Kigali, the fellows will get real-world experience working remotely on value-adding projects for international organisations.
"Congratulations, a warm welcome to all fellows and the Data Scientist Mentor to AIMS Rwanda. To implement the AIMS vision, we need well-trained Africans in emerging technologies, and AIMS has demonstrated, over the years, that offering world-class training in Africa for bright Africans is a possibility. It is also important that our alumni stay on the continent to contribute to the transformation of Africa – Prof. Sam Yala, AIMS Rwanda Centre President."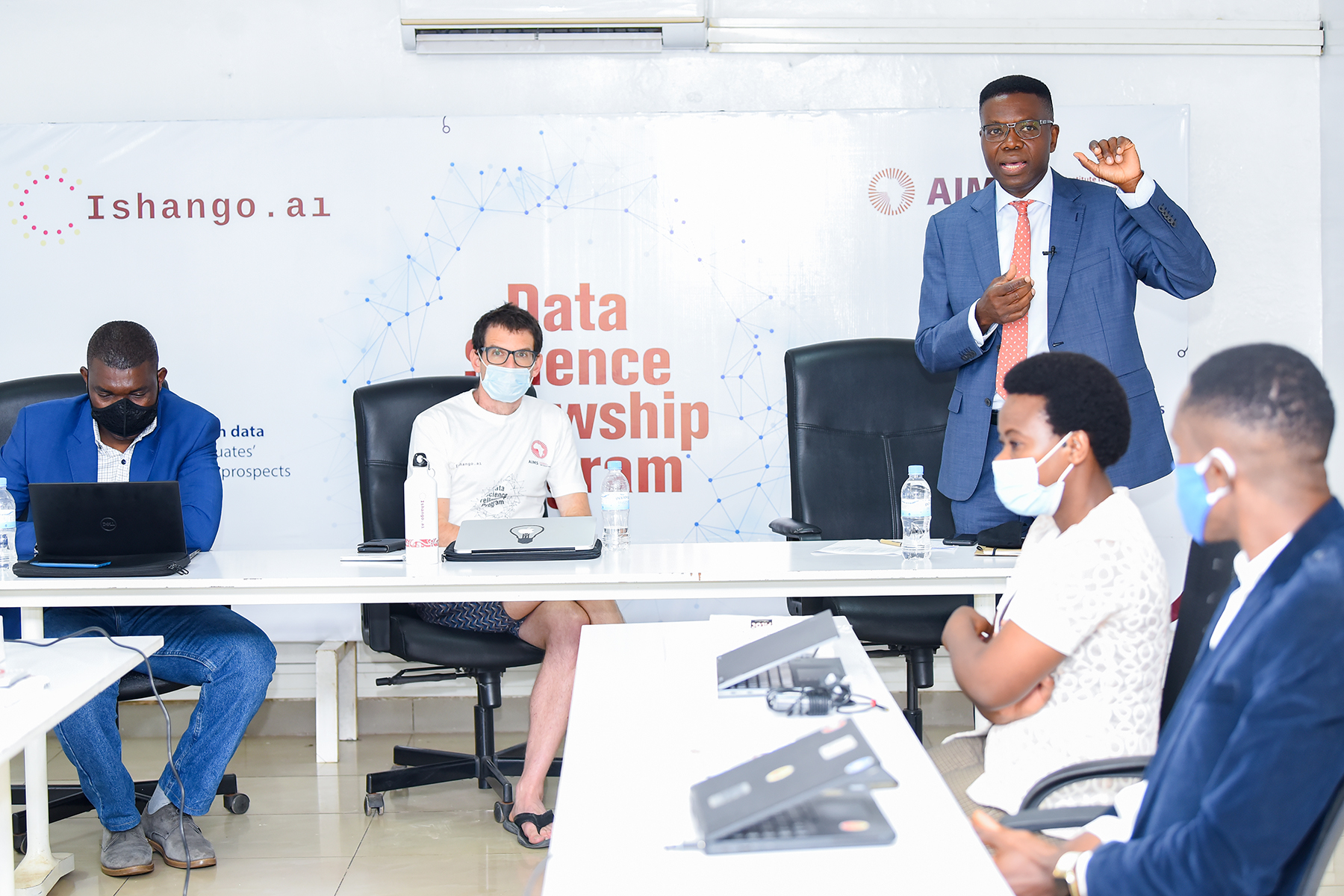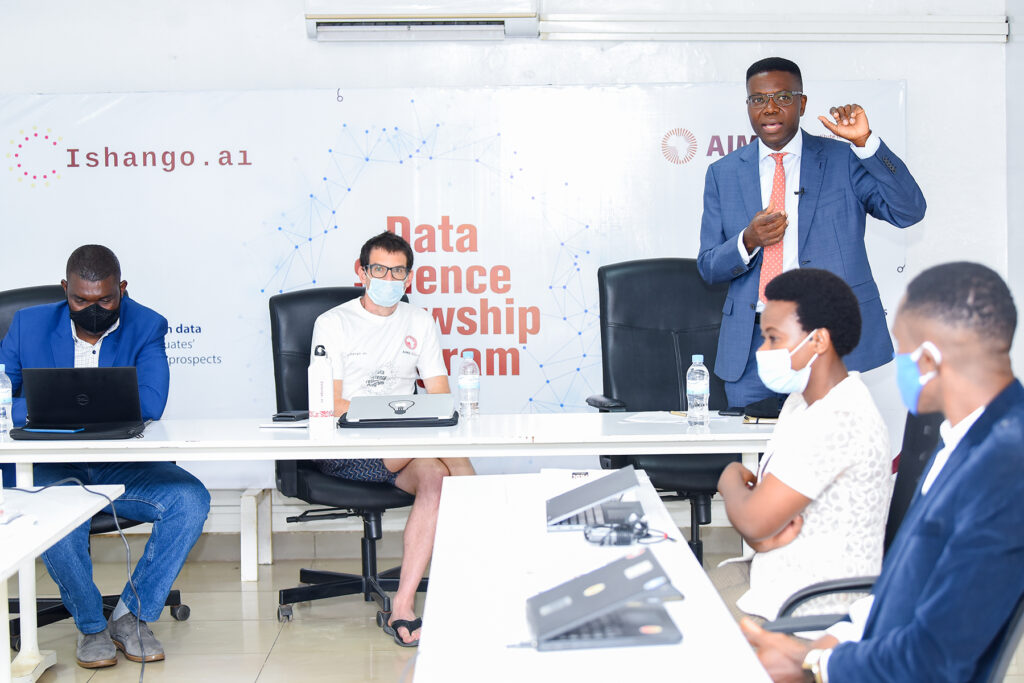 The partnership between AIMS and ISHANGO will build a bridge between Africa's top talent and global businesses by producing the data leaders of tomorrow.
"Leveraging data has become increasingly crucial for the growth of businesses and organisations across the globe, and data science is now one of the most sought-after skills. Companies are struggling to find the needed talent. Thanks to the work of institutions like AIMS, Africa now has a growing pool of bright and talented data scientists who have the potential to compete at a global level – Eunice Baguma Ball, Co-Founder of ISHANGO."
Given that young Africans now have the opportunity to contribute and add value to priority projects for global companies remotely, the local African market should leverage this resource.
"This fellowship program demonstrates that global companies have recognised the potential of young Africans in solving their respective business challenges. I call on African business leaders to join this initiative and bridge the gaps in skills mismatch for the African local market, the talent is here, let us join efforts to develop skilled workforce in Africa – Dr Charles Lebon Mberi Kimpolo, Director of AIMS Industry Initiative."
The partnership that birthed this Data Science & AI Fellowship is not only between AIMS and ISHANGO but it also leveraged available resources from the Mastercard Foundation Scholars Program. Mastercard Foundation continually supports AIMS to drive its mission of enabling Africa's brightest students to flourish as independent thinkers, problem solvers, and innovators capable of propelling Africa's future scientific, educational, and economic self-sufficiency. Seven out of the fourteen fellows are Mastercard Foundation Scholars from the five AIMS Centres of Excellence.
"I believe that this first cohort will be very successful in assisting all the fellows transition to a path of their choice and lay the ground for scaling up the initiative to benefit more young Africans." – Joseph Ndiritu, Associate Director Programs Delivery and Reporting.
The diverse body of fellows comes with expectations. Coming from different parts of the continent, they have numerous pressing needs at heart that they intend to solve after gaining expertise from the program.
"I expect to improve my professional skills and be a confident Data Scientist by the end of the fellowship. Automobiles used in Africa are not customised to the African market, and as a result, there are so many accidents. I aspire to use Artificial Intelligence (AI) technologies for automotive transport to reduce the number of accidents in Cameroon – Victoire Djimna, AIMS Cameroon Coop Alumnus (2019)."
For others, their excitement is that they will build a better network and increase their chance of employability after the program.
"I see this fellowship as a foundation for a successful career in Data Science. I'm hoping it will assist me in broadening my soft-skills and technical skills to meet global business requirements, expose me to real-world data science experience, and boost my confidence in sharing knowledge in this emerging field – Anisie Uwimana, AIMS Rwanda and AMMI Alumnus."