12 December 2018, Kigali, Rwanda
Today, the African Institute for Mathematical Sciences (AIMS) announces the first cohort of the Small Research Grants in Climate Change Science: Dr. Daniel Akinyele of Nigeria, Dr. Lindani Ncube of South Africa, Dr. Ayansina Ayanlade of Nigeria, Dr. Adanna Henri-Ukoha of Nigeria, Dr. Timothy Dube of Zimbabwe and Dr Muhire Innocent of Rwanda.
"Climate change is affecting all facets of society, contributing to lower agricultural productivity, a greater burden of diseases, and forced migration, among other consequences. African scientists, like the selected grantees, have a crucial role to play in providing solutions to the challenges posed by climate change. The small research grants program hopes to facilitate the provision of such solutions," said Prof. Wilfred Ndifon, AIMS Director of Research.
The AIMS Small Research Grants in Climate Change is part of the Mathematical Science for Climate Change Resilience (MS4CR) program which is made possible by a grant from Canada's International Development Research Centre, with the support of Global Affairs Canada, and administered by AIMS.
The six grantees were selected through a rigorous review and selection process. Their projects will include among others: developing localized 'clean energy' models for off-grid applications in rural communities. This will increase access to a sustainable supply of 'clean energy', especially because such communities usually lack access to grid electricity or are unable to afford electricity. Additionally, off-grid energy reduces greenhouse gas emission through a reduction in the usage of hazardous fossil fuel-powered technologies (coal, natural gas, or petroleum) for energy production. Off-grid energy technologies can therefore significantly lower health risk, reduce energy prices and improve livelihoods. Additional projects will investigate the effects of climate change on the yields of important cash crops (coffee and tea) in Rwanda, and how best farmers in Nigeria can sustainably adapt to climate change etc.
Over the next four years, 16 small research grants will be awarded to outstanding early career African researchers to fund projects that can contribute to strengthening climate change resilience on local and/or global scales.
Get to know the first cohort of AIMS Small Research Grantees in Climate Change Science
Dr. Daniel Akinyele, Nigeria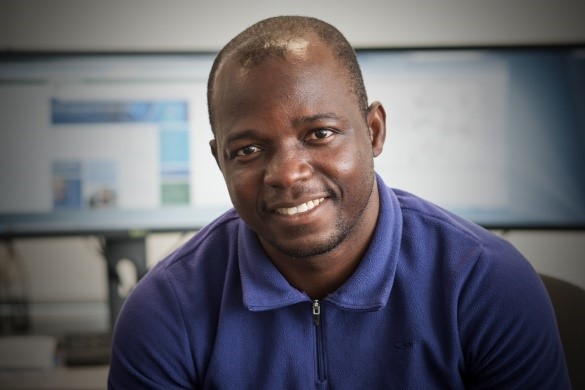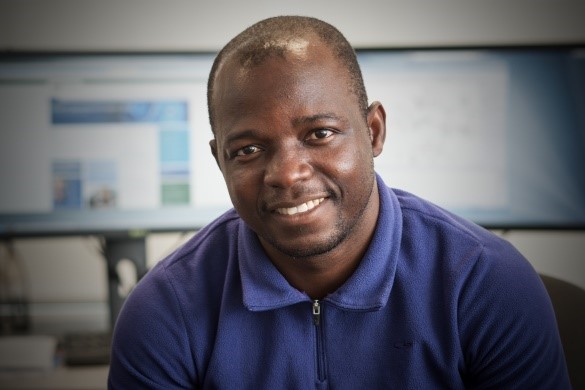 Dr. Daniel Akinyele is a Lecturer at the Department of Electrical and Electronics Engineering, University of Lagos, Nigeria. Daniel received a PhD in Engineering (Renewable Energy) from the Victoria University of Wellington, New Zealand. He has served as a Senior Engineer at the National Agency for Science and Engineering Infrastructure (NASENI), Abuja, Nigeria – the Federal Government of Nigeria's Agency having the mandate to create science and engineering infrastructure in the country.
He is a registered member of the Council for the Regulation of Engineering in Nigeria (COREN). His other achievements include among others a Postdoctoral Research Fellowship at the Andrew and Erna Viterbi Faculty of Electrical Engineering, Technion-Israel Institute of Technology, Haifa, Israel and a number of publications and participation in scientific events. His research interests include renewable energy systems analysis, microgrid design and planning, energy efficiency, life cycle impact analysis and sustainability.
His project seeks to develop localized clean energy models for off-grid applications in rural communities. These models will be developed using a user-centered design, mathematical expressions and social-technical-economic-environmental-policy (STEEP) requirements for clean energy. Addressing the energy shortage problem from this perspective will add value to the literature, given that the peculiar features of some selected rural communities (intended users' situations and energy needs, and the local conditions) will be considered.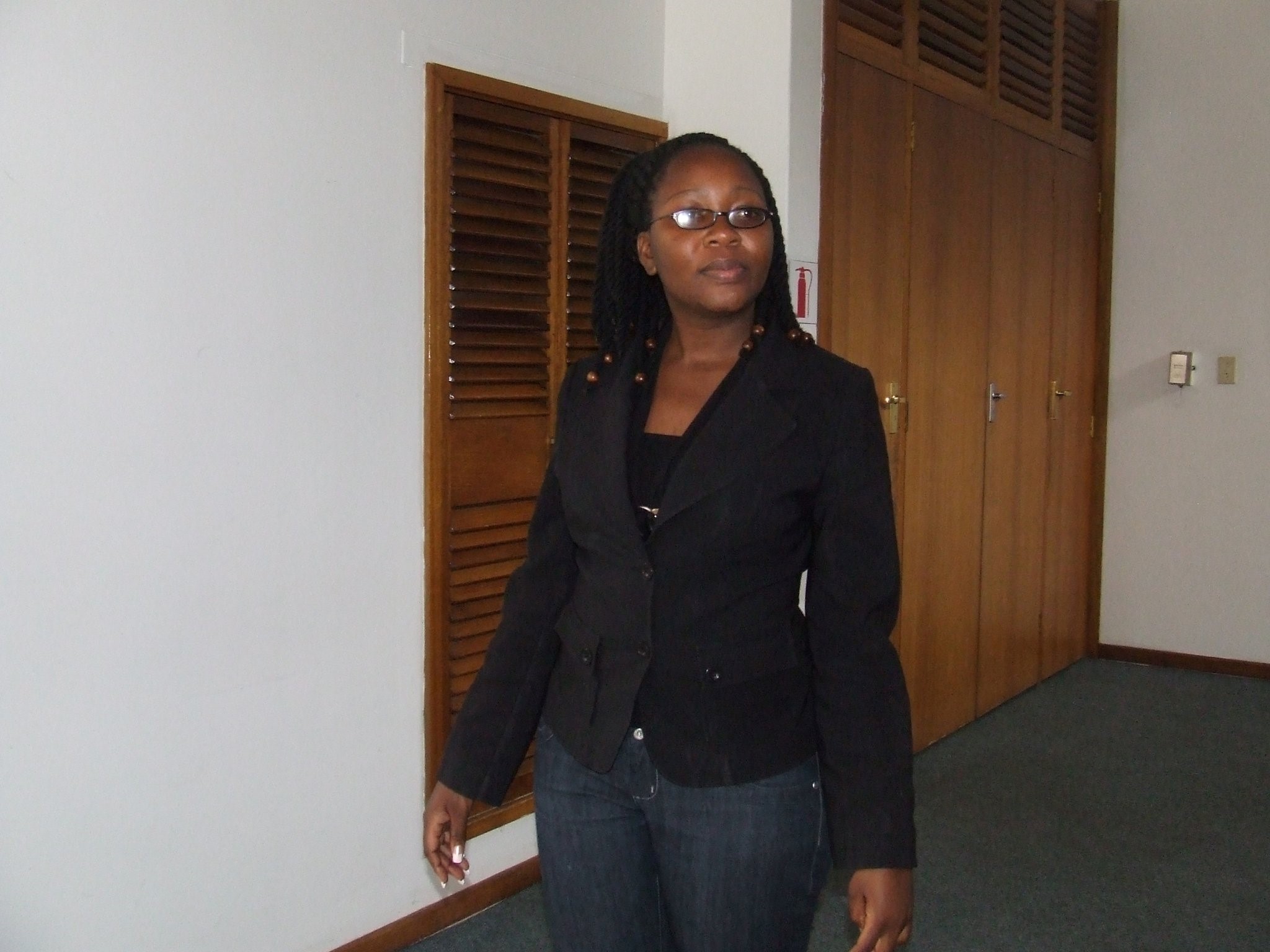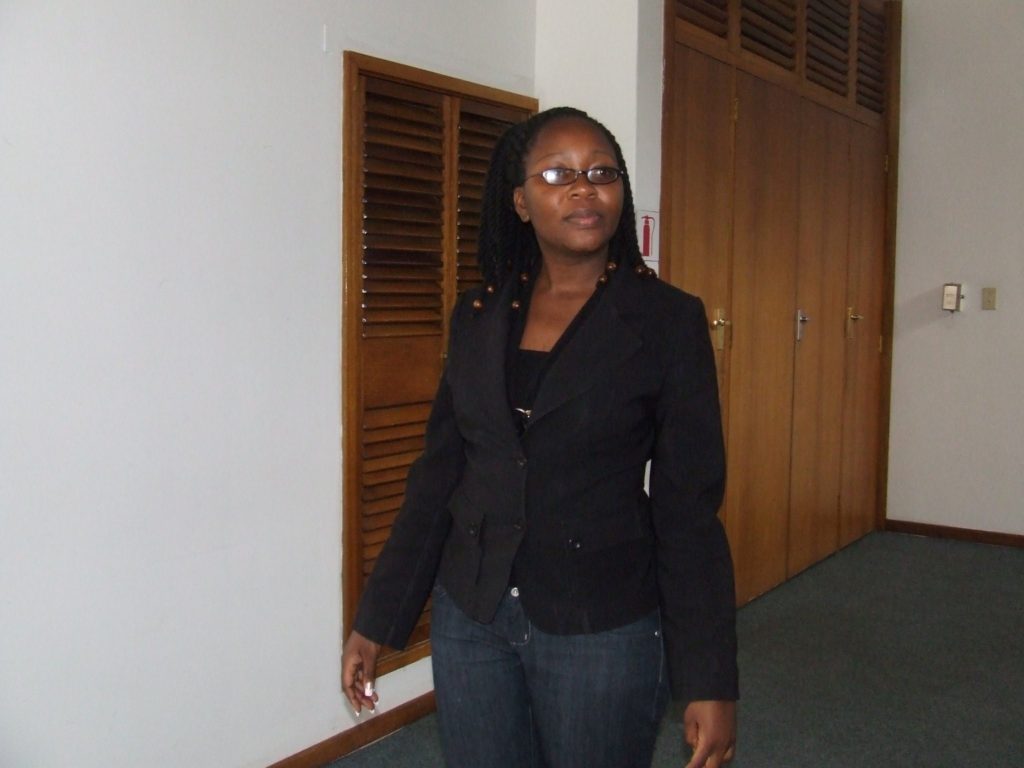 Dr. Lindani Ncube, South Africa
Dr. Lindani Ncube is a Researcher at the University of South Africa (UNISA). Lindani holds a PhD degree in Geology from the University of Fort Hare, South Africa. Her research spans the area of geology (geological field mapping, core logging, sediments sampling, exploration, the building of geological block models etc.) and geochemistry (rock geochemistry, mineral geochemistry, mineralogy and petrography, provenance of rocks, geochemical assessment of solid wastes, water quality geochemical modelling, etc.).
She has received a number of awards including the Geological Society of South Africa research grant, the National Natural Science Foundation of China (NSFC)/National Research Foundation of South Africa (NRF) research grant, National Research Foundation of South Africa's Innovative Post-Doctoral Fellowship, and has also (co)-authored peer-reviewed papers in international journals.
Her project will seek to establish sedimentary accumulation rate and provenance variation records since the Pliocene from the Integrated Ocean Drilling Program (IODP) cores surrounding the Southern African continent to capture significant river evolution events. Furthermore, provenance and geomorphology studies will be conducted in the drainage areas of the Limpopo and the Zambezi Rivers to aid in interpreting the marine records. Finally, Southern African river evolution history and the Pliocene-Pleistocene climate change records will be studied to explore the effects of climate changes on fluvial erosion and drainage area adjustment. Currently, there is little information on the influence of Pliocene-Pleistocene climatic changes on the evolution of rivers in Southern Africa. This study will therefore scientifically contribute to the scientific knowledge of climatic change cycles and the development of river systems in Southern Africa and the evolution of aridity.
Dr. Ayansina Ayanlade, Nigeria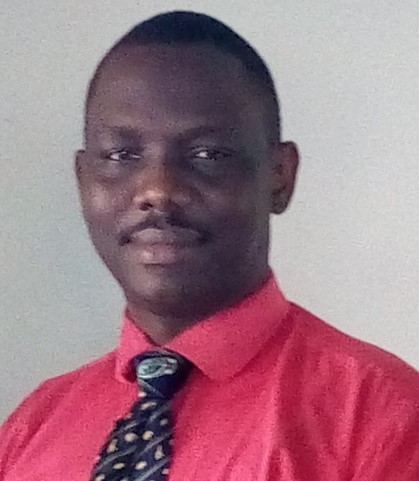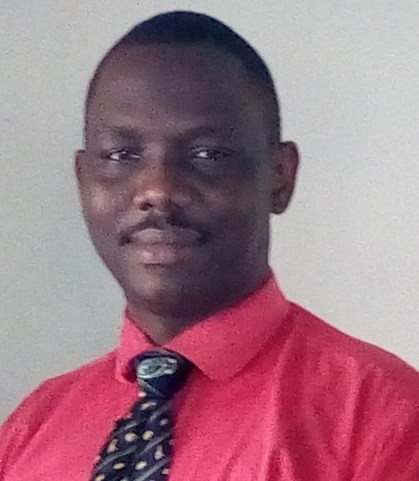 Dr. Ayansina Ayanlade is a Researcher and Lecturer in the Department of Geography, Obafemi Awolowo University, Ile-Ife, Nigeria and a Project Associate under the Urbanization and Global Environmental Change (UGEC) core projects of International Human Dimensions Programme on Global Environmental Change (IHDP).
Ayansina completed his PhD in Geography in King's College London, United Kingdom. His research interest is in land-climate processes, climate change studies, and application of Remote Sensing and GIS to land-atmospheric interactions. He has also been a recipient of scientific awards including awards from the Petroleum Technology Development Fund (PTDF); the Council for the Development of Social Science Research in Africa (CODESRIA); the Climate Impact Research Capacity and Leadership Enhancement in Sub-Saharan Africa (CIRCLE), the Consultative Group on International Agricultural Research (CGIAR) program on Climate Change, Agriculture and Food Security (CCAFS), Kenya.
His project aims to examine rural farmers' perception of climate change and their adaptive capacities in Nigeria. The major goal of the study is to evaluate the key factors that determine rural crop and livestock farmers' preference for selected adaptation technologies and consequently appraise whether particular perceptions of climate change/variability are consistent with climatic trend analysis. The research will explore spatiotemporal changes in climate, how to enhance sensitivities to climate change impacts and adaptive capacities of smallholder farmers through climate-smart agriculture.
The research proposes to reduce the toll of farmers during climate hazards by developing methods to assess crop sensitivities to climate change, and improve farmers' adaptation strategies, thereby quantifying trade-offs amongst modelling results to enhance policy making, inform the decision-making of best economic adaptation options. For climate change adaptation policies to be effective, local knowledge should be used in conjunction with scientific research knowledge systems. This research will thus be helpful for better policy decision-making in relation to climate change issues and such a decision-support tool will be instrumental in enhancing policy development and innovation.
Dr. Adanna Henri-Ukoha, Nigeria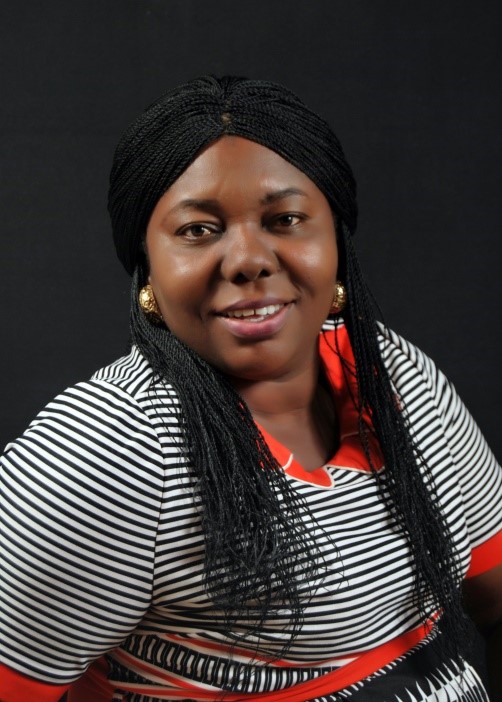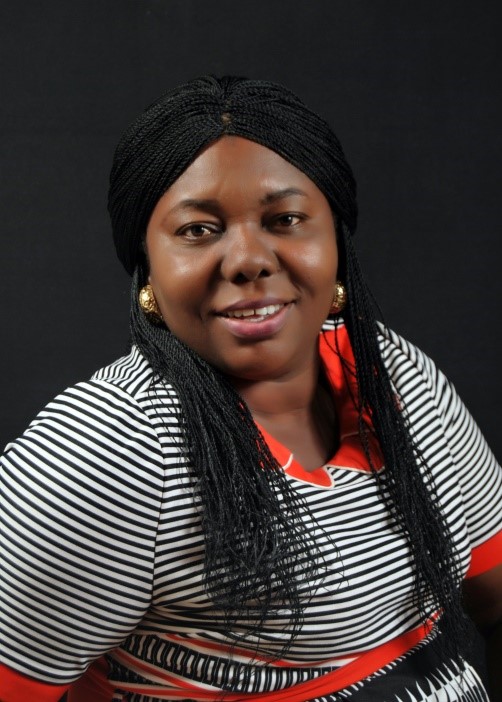 Dr. Adanna Henri-Ukoha is a Lecturer at the Department of Agricultural Economics and Extension, University of Port Harcourt, Rivers State, Nigeria. Adanna obtained a Ph.D in Agricultural Economics – Resource and Environmental Economics Bias from the Federal University of Technology, Owerri Imo State, Nigeria.
She has published extensively and received awards including an award from the Nigerian Association of Agricultural Economics (NAAE) conference in 2017 by the RAAF-ECOWAS-PASSANO project. She has also participated in the highly competitive RUFORUM Academic Staff Exchange Fellowship program in 2017/2018 at Lilongwe University of Agriculture and Natural Resources (LUANAR) Malawi.
Her project will seek to identify the adaptation options used by farmers in Southern Nigeria and assess the cost-benefits of the adaptation strategies among other objectives. Data will be obtained through, focus group discussions, interview schedule as well as administration of a questionnaire to 300 cassava-based farmers in two selected states in Southern Nigeria. The collected data will be analyzed using mathematical and statistical tools. The anticipated outcomes of the project include the adoption of viable climate change adaptation strategies by the community as well as interventions that will improve agricultural production and rural livelihoods, translating to high-income level vis-a-vis food security at both local and national levels.
Dr. Timothy Dube, Zimbabwe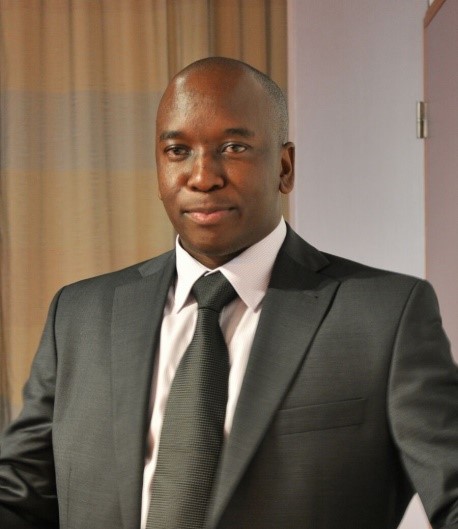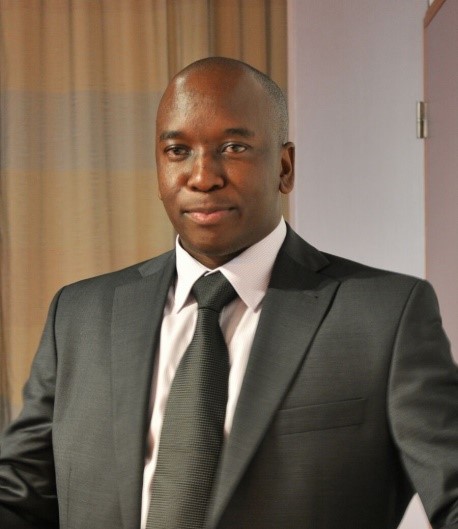 Dr. Timothy Dube is a Senior Lecturer in Geoinformation Science and Earth Observation at the University of the Western Cape, South Africa. Timothy holds a PhD in Environmental Science (specializing in GIScience and Earth Observation) from the University of KwaZulu Natal, South Africa.
He is a National Research Foundation (NRF)-Rated Researcher and a specialist in GIScience, Global Position System (GPS) & Remote Sensing applications in solving climate change and environmental related problems. His research interests are directed towards the use of both cutting-edge satellite and in-situ Earth Observation technologies coupled with machine learning techniques in tracking and understanding the impacts of climate change, and in monitoring water resources, vegetation, land degradation, land cover/use change and wildlife/livestock aspects.
His research work has also been extensively supported by the South African (SA) Water Research Commission, the Applied Center for Climate and Earth Systems Science, French Research Platform – Production and Conservation in Partnership (RP-PCP), and the French Agricultural Research Centre for International Development (CIRAD). He has participated on the TIGER-Bridge African Water and Climate Change Phase 1 Project, commissioned by the European Space Agency – Water for Agriculture (2016-2017) as the leading Principal Investigator for Africa as well as in other projects. He has authored an increasing number of papers, received numerous awards and also sits on various panels and committees.
His project seeks to extend the frontiers of knowledge on methodologies and appropriate data (including their resolutions) to monitor invasive species in water-limited areas and to understand their implications on water resources. It forms part of an interdisciplinary research where point-based ecological analysis of phenomena (distribution, abundance, and quality) will be extrapolated at a landscape scale in a spatially explicit manner and this will set the basis for long-term monitoring.
The ecological impact of this study includes a better understanding of the spread or rate of invasion and direction of shifts as well as possible drivers in the face of climate change. This helps to answer critical ecological questions on the effect of such shifts on the environment, including water balance. Findings from this study will demonstrate the utility of geospatial techniques in landscape-scale invasive plants monitoring using near-real-time satellite data.
Further, the project will contribute to the development of effective mitigation strategies and the formulation of scientifically informed management strategies that are potentially capable of enhancing long-term monitoring protocols in the face of potential climate and land use change.
Dr. Muhire Innocent, Rwanda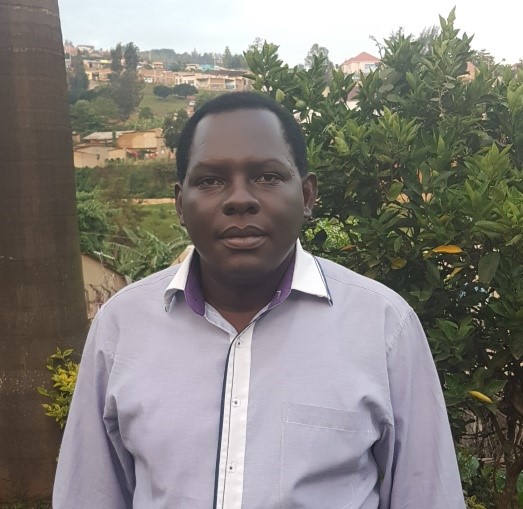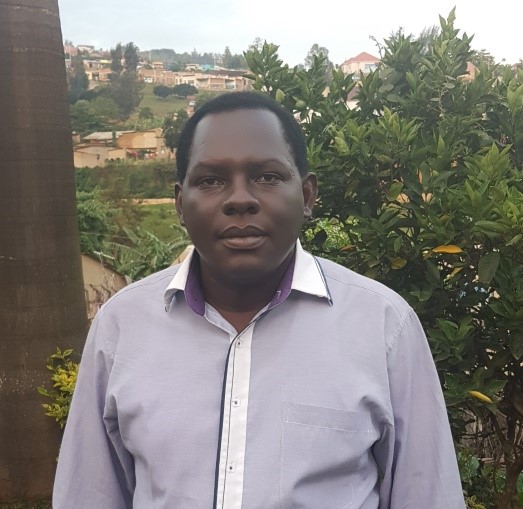 Dr. Innocent Muhire is a Senior Lecturer at the University of Rwanda – College of Education. Innocent holds a Ph.D in Environmental Management obtained from the University of Johannesburg, South Africa.
He has relevant practical working experience in training and capacity building of staff and scholars gained through the delivery of various academic courses/modules of geography, environment, GIS among others at different institutions in Rwanda and at an international scale. He is highly experienced in program advisory and consultancy services especially in natural resources, environmental management, climate change, adaptation and mitigation to climate change, GIS and related fields for governmental and non-governmental institutions. He has (co)-authored scientific papers of international repute including books for secondary schools. He is a member of several associations including the African Association of Remote Sensing of the Environment (AARSE).
His study will investigate the response of cash crops namely coffee and tea to ongoing changes in the climate over Rwanda. This study seeks to assess the expected impacts of projected changes in rainfall and temperatures on cash crops in Rwanda. It is hypothesized that a projected decline in mean rainfall and progressive increase in mean temperature for 2016-2050 over Rwanda may result in significant water shortage which should probably lead to the decline in cash crop yields if appropriate measures are not taken in due time. Therefore, this study is very important not only for coffee and tea growers but also for Rwandan policymakers and all beneficiaries of cash crops. This will contribute to the transitioning from a state of unpreparedness to actionable knowledge, prevention and response mechanisms across the country and within a specific agricultural season.
The project will forecast daily precipitation and temperature data for the period 2018-2050. This will be generated by stochastic weather generator (LARS-WG) from daily raw data for the period 1991-2016 at selected weather stations. Climatic data will be collected from Rwanda Meteorological Agency while the agricultural records for the period 2005-2018 to be used to forecast the yields of coffee and tea for 2018-2050 will be obtained from the National Institute of Statistics of Rwanda and the Ministry of Agriculture and Animal Resources alongside all institutions in charge of coffee and tea in Rwanda. A number of models will be applied in projecting the cash crop yields and attempting to quantify their magnitude trends in response to projected rainfall and temperature data. The soil suitability analysis in Rwanda will also be analyzed using the soil maps of Rwanda to detect the most suitable agro-climatic zones of Rwanda to grow cash crops in the coming years.