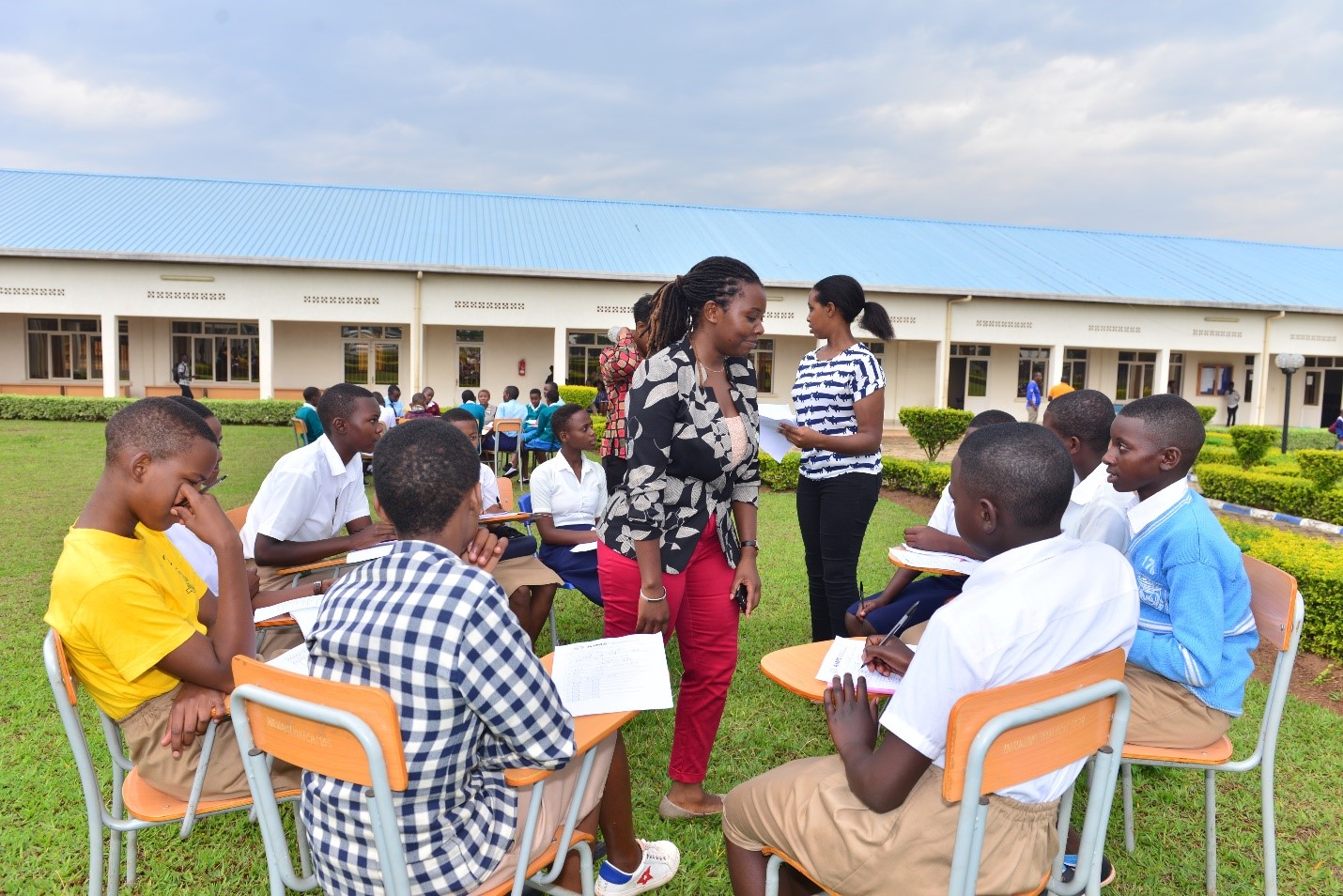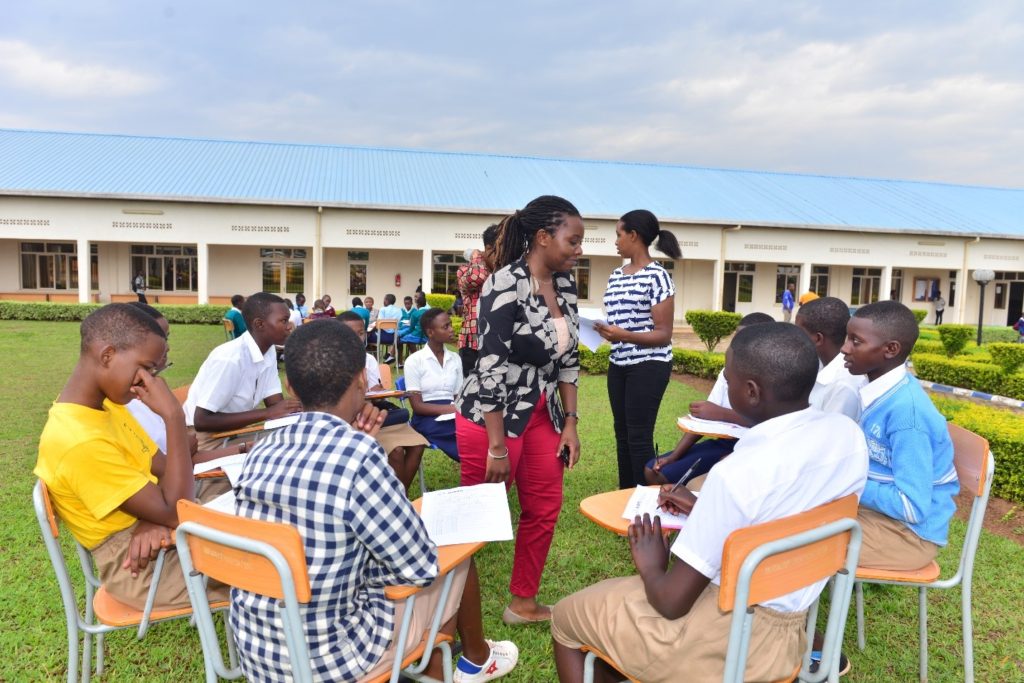 9 February 2019 – Located 50 kilometres east of Kigali, Last week, Rwamagana District was abuzz with activities to celebrate the International Day of Women and Girls in Science. Over 400 female students from 50 schools gathered for an event organized by AIMS-Teacher Training Program (AIMS-TTP) Rwanda and Mastercard Foundation Leaders in Teaching program, in partnership with Forum for African Women Educationalists (FAWE).
The activities which included mentorship and inspiration sessions attracted celebrated Rwandan female scientists including Dr. Clare Karekezi, the country's first female neurosurgeon and Marie Chantal Cyurinyana, the first Rwandan female PhD holder in Physics.
Others included Claudette Irere, the Permanent Secretary, Ministry of ICT and Innovation and hundreds of female science teachers, as well as FAWE sponsored students from different universities around the country who participated in a day-long program that sought to encourage girls to continue in the sciences.
"We created different groups based on the field of science that the girls are interested in and we then got mentors in those particular fields to interact with the students in their respective field. Our philosophy is that, teaching alone is not enough; mentorship from role models is critical to the success of our girls with big career dreams in sciences," said Dr. Herine Otieno-Menya, Director, AIMS TTP Rwanda.
When asked, many of the girls said they wanted to be engineers, doctors, pilots and IT specialists and the female mentors encouraged them to work hard and remain the course. "I think passion and perseverance is the key, you have to love it to stick around, if you do not love it then, you know, you will not stick around," Dr. Karekezi responded when asked by a senior-two girl on how she managed to stay focused until she made it.
She added: "I would not say that I had extra strength; I was a black woman and a foreigner in different countries, and I was in the field that was dominated by men, so it was challenging, but because I loved it, was eager to be a neurosurgeon, I did not give up, I kept following my dream."
Teachers of STEM subjects also got the opportunity to interact with parents of the girls and share how they could support their girls.