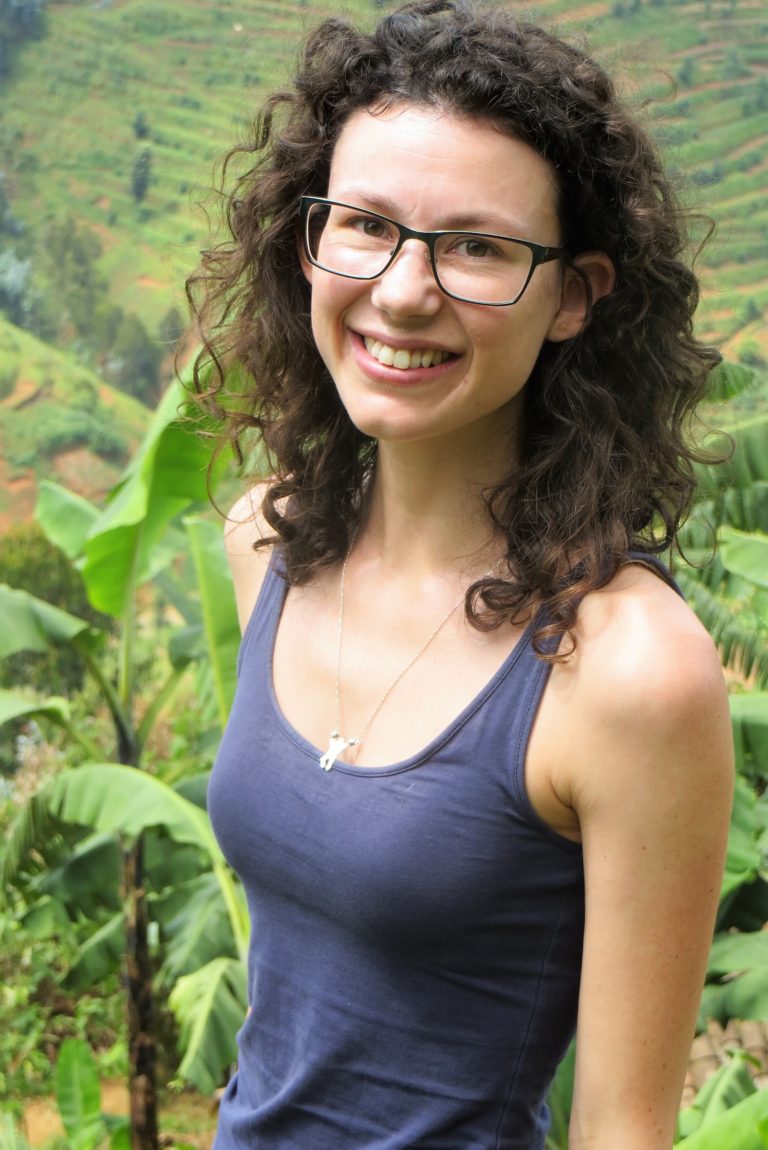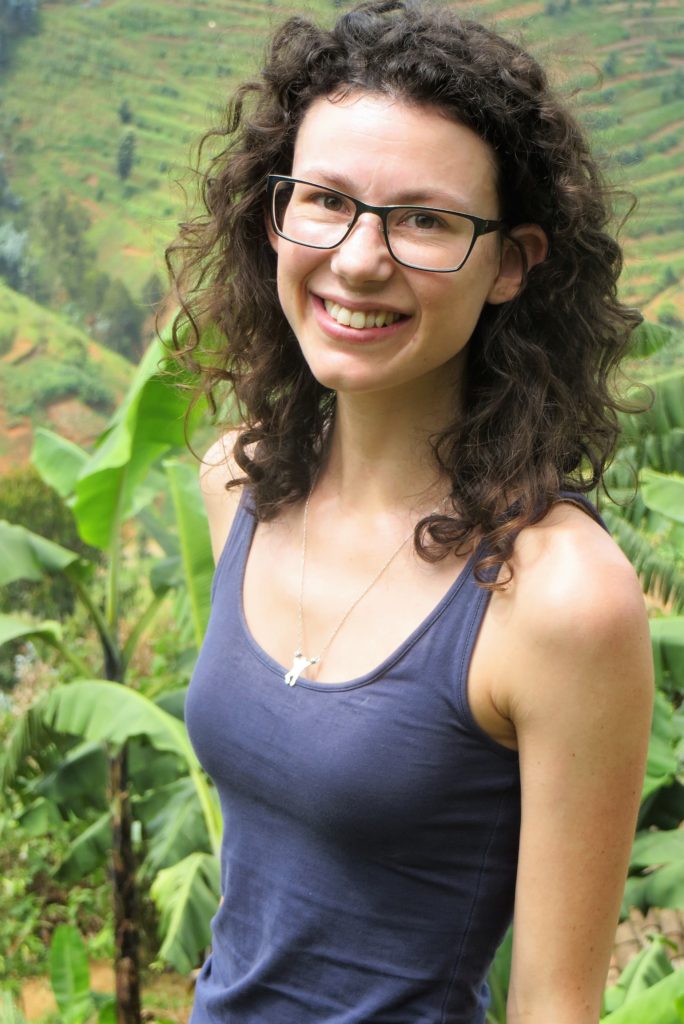 Alexandra Rogers, a PhD in Mathematics candidate, who is currently tutoring mathematics at the Africa Institute for Mathematical Sciences (AIMS) Rwanda Centre in Kigali, Rwanda chose to pursue mathematics over history – her other favourite subject – because she figured it would be an easier option.
"I think I chose mathematics because I thought it would be easier than history since there would be fewer essays to write and books to read, but also, as an afterthought, a mathematics degree would be more useful and easier to find jobs than a history degree," she said.
The other influence was her father, a civil engineer, who had a liking for mathematics and was always keen on helping Alexandra with her homework whenever he had time. Alexandra scored straight As for her Advanced Level examinations.
University was the next stop for Alexandra who, until age 16, had always thought she would be a veterinary nurse like her mother. That was before she realized that it would require her to pass chemistry, a subject that she did not like as much as mathematics and history.
With veterinary studies off the list of options, Alexandra did not know what she wanted to study at university despite that she was accepted by four out of the six universities she had applied to.
She was accepted into University of Edinburghwhere she settled for a Bachelor's in Mathematics, a four-year course, that spanned from 2006 to 2010. She graduated with a first-class degree.
"After that, I didn't know what I really wanted to do. And it was during the economic recession, so jobs were hard to find even for mathematicians. Finally, I managed to find one, working in a ticket sales office for a firm that organized a big annual event, but it didn't require me to use my maths skills at all," she said.
It was during her employ as a ticket sales person that she decided to return to school for a Master's in Mathematics which she thought would be an opportunity to delve deeper into pure mathematics that she had been introduced to during her undergraduate studies.
"In 2011 I was admitted into Imperial College London for a 12-month intensive Masters in Pure Mathematics, graduating with merit in 2012," she said.
Despite her high grades she did not know what to do with her Master's in Mathematics but still did not know what she wanted to do with it.
She had never thought about doing a PhD. She had a lingering feeling that keeping in school would be interpreted as a sign of avoiding living real life, where like everyone else, she would be required to find a a day job.
"So, while part of me toyed with the idea of a PhD, the other part wanted to prove to myself that I wasn't running away from life by hiding in books. Besides, I also had a study loan for my master's education to clear. So, at this point, I really needed a job, a proper job," said Alexandra.
She found a job as a data analyst with a technology company where her work focused on anti-fraud detection methods.
"I really loved that job especially since it was my first real job. I learned a lot, especially about different types of fraud, and my supervisor helped build my confidence by giving me space to get on with my work with minimal supervision. He was never on my back all the time," she said.
The trust and confidence that her supervisor exhibited in her is key in empowering women in the early stages of their careers, she said.
"It taught me that if you give someone ownership of a task – be it man or woman – and belief that they can achieve it, they will always get the job done," she said.
It also during her time at the job that the idea of pursuing a PhD started appealing to her partly because everyone at the workplace had a PhD.
"I had successfully proven myself capable of handling a normal job and I had loved the experience, so I left for the PhD confident that I was doing it for the right reasons," she said.
In 2015, Alexandra chose to go to University of Kent to pursue a PhD in Mathematics. In September 2018, she submitted her thesis which she successfully defended and is currently awaiting graduation.
In 2017, a meeting with a professor at a conference introduced the idea of working with AIMS. She was undecided on what she wanted to do after her PhD and was really open to ideas.
"He told me AIMS would be the perfect place for me as I would get to work in a mathematical environment with motivated students and an opportunity to further my research in mathematics," she said.
In October 2018, Alexandra arrived at AIMS Rwanda where she has been working as a tutor since then.
"I am really enjoying it. Every day, I learn new things about mathematics. It's a lot of work but very enriching and giving me an insight into how university courses are run," she said.
Thanks to her experience at AIMS, Alexandra now seems to have a clear focus on her career.' She now intends to embark on post-doctoral research and more time in university classrooms, teaching mathematics.
Reflecting on her life journey so far, Alexandra said that the field of mathematics is dominated by men but expressed hope that having more women in higher positions in the academia can inspire more girls to stay the course and pursue STEM-based careers.