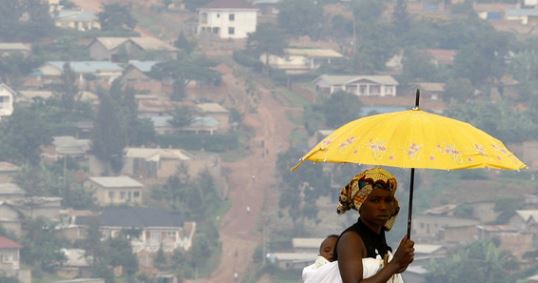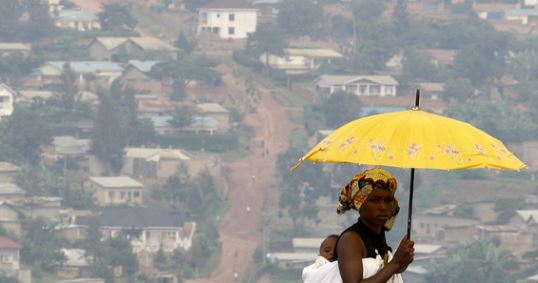 Much has been made of the concept of the Fourth Industrial Revolution, a new economic and social era brought into being by the effects of emerging digital technologies on everything from business models to consumption habits.
It's a compelling thesis, posited by none other than the Founder and Executive Chairman of the World Economic Forum, Professor Klaus Schwab, and one that will take on an entirely new dimension at the World Economic Forum on Africa in Rwanda next week, when leaders gather to assess what impact this great shift will have on a region of the world that is in many parts still grappling with much earlier stages of industrial development.
It helps to have world-leading experts on hand. Africa, of course, stands to benefit possibly more than any other region from new technologies that render obsolete outdated and expensive infrastructure, and the know-how will not be in short supply. So who's coming?
From the tech field
One name to look out for is MIT's Neil Gershenfeld, also in town to launch Africa's first Fab Lab. Jonathan Ledgard, from Switzerland's own version of MIT, the Ecole Polytechniqe Fédérale de Lausanne, is a man with a mission to augment Africa's roads with a network of drone highways. Thierry Zomahoun, of the African Institute of Mathematical Sciences, has gone from a standing start in 2012 to launching six centres of innovation across Africa; he won't stop there. And let's not forget Solomon Assefa, Young Global Leader and Director of IBM Research for Africa.
Representing the new generation of African tech leaders is Mitchell Elegbe, Founder and CEO of Nigeria-based Interswitch, a payments company which has been tipped to become the region's first billion-dollar-rated unicorn this year. His countryman Ayodeji Adewunwu, Founder and CEO of Nigeria's most popular online jobs platform Jobberman, will also be in Kigali; as will Allon Raiz, one of South Africa's most successful venture capitalists, Raizcorp, whose business has now expanded further into the region. The Forum's Technology Pioneers community will be represented too, by Temitope Ola, CEO of Koemei, a Switzerland-based video search company, as well as Simon Bransfield-Garth of UK-based Azuri Technologies, which aims to revolutionize off-grid power supply in sub-Saharan Africa.
From business
Africa today has over 700 homegrown businesses, all generating more than $500 million in annual revenue. Their growing scale makes them a powerful force in helping address the region's critical challenges. Aliko Dangote of Dangote Industries, a strong supporter of the region's youth in the past, will be sharing his experiences with an audience of students at the University of Rwanda, as part of our Community Conversations series. Also sharing his views will be Patrice Motsepe, Head of African Rainbow Minerals.
East African business leaders will be out in force too: not least among them Ashish Thakkar, Executive Chairman of Mara Sokoni. As a young man, Thakkar was forced to flee the genocide in Rwanda; today he is a major investor in its economy. Joining him are other Young Global Leaders of note: Michael Macharia, CEO of Seven Seas Technologies, and James Mworia, CEO of Centum.
Other business leaders from the region include Siyabonga Gama of Transnet, Hendrik du Toit of Investec, Pierre Eladari of Puma Energy, Mahesh Patel of Export Trading Group, Geoffrey Qhena of Industrial Development Corporation, Nicolaas Kruger of MMI Holdings, Phillips Oduoza of United Bank for Africa, Kutoane O. Kutoane of Export Credit Insurance Corporation, Tonye Cole of Sahara Group, Ade Ayeyemi of Ecobank, Jubril Tinubu of Oando, Oscar Onyema from the Nigerian Stock Exchange and Baldwin Ngubane of Eskom.
From the region
Key participants include: Rwanda's President Paul Kagame and Prime Minister Anastase Murekezi; Daniel Kablan Duncan, Prime Minister of Côte d'Ivoire; Hailemariam Dessalegn, Prime Minister of Ethiopia; Ali Bongo Ondimba, President of Gabon; Alpha Condé, President of Guinea; Uhuru Kenyatta, President of Kenya; Macky Sall, President of Senegal; and Faure Gnassingbé, President of Togo. Among the Rwandan delegation are Claver Gatete, Minister of Finance and Economic Planning, Government of Rwanda, and Francis Gatare, Chief Executive Officer and Cabinet Member, Rwanda Development Board.
Other key participants from Africa include: Cyril M. Ramaphosa, Deputy President of South Africa; Samia Suluhu, Vice-President of Tanzania; Ilyas Moussa Dawaleh, Minister of Economy, Finance, Industry and Planning of Djibouti; Joshua Setipa, Minister of Trade and Industry of Lesotho; Abdirahman Yusuf Ali Aynte, Minister of Planning and International Cooperation of Somalia; and Patrick Chinamasa, Minister of Finance of Zimbabwe.
From around the world
In addition, leaders from outside the region who will participate are: Lilianne Ploumen, Minister for Foreign Trade and Development Cooperation of the Netherlands; Mikhail Bogdanov, Deputy Minister of Foreign Affairs of the Russian Federation; Kristina Persson, Minister for Strategic Development and Nordic Cooperation of Sweden; and Michael Froman, US Trade Representative.
Representatives from international organizations are: Arancha Gonzalez Laya, Executive Director, International Trade Centre (ITC); Peter Maurer, President, International Committee of the Red Cross (ICRC); Kanayo F. Nwanze, President, International Fund for Agricultural Development (IFAD); and Babatunde Osotimehin, Executive Director, United Nations Population Fund (UNFPA).
From civil society
The meeting will boast the largest ever gathering of civil society leaders at a Forum meeting in Africa. The group includes: Winnie Byanyima, Executive Director of Oxfam International; Victor Ochen, Founder of African Youth Initiative Netwo§rk and Nobel peace prize nominee in 2015; Bineta Diop, President of Femmes Africa Solidarité; Paul Okumu, Head, Secretariat, Africa CSO Platform on Principled Partnership (ACP); Maina Kiai, Founder of Informaction and also a Kenyan human rights activist who currently serves as the United Nations Special Rapporteur on the rights to freedom of peaceful assembly and of association; Mary Ellen Iskenderian, President of Womens World Banking; Farah Golan, CEO of Girl Effect; Daniel Bekele, Director of Africa, HRW; Serafim Kykotis, Archbishop of Zimbabwe, Greek Orthodox Church; Eric Manzi, General Secretary, Centrale des Syndicats des Travailleurs du Rwanda CESTRAR; and Dominique Bicamumpaka, General Secretary, Congrès du Travail et de la Fraternité des Travailleurs COTRAF
The Young Global Shapers
World Economic Forum meetings are not World Economic Meetings without a contingent of young leaders. Fifty Global Shapers from hubs all over Africa will be in Kigali, including Michaela Rugwizangoga, a Global Shaper of the Kigali hub; Lauren Uppink from the Cape Town hub; a leading figure in the Shapers' successful #internet4all campaign and Shabbir Esmael from Port Louis, Mauritius, where the hubs #seeingblue initiative is being used to educate and conserve oceans around the world.
Introducing the co-chairs
Last but by no means least are the co-chairs. Representing their respective stakeholder groups this year are: Akinwumi Ayodeji Adesina, President, African Development Bank (AfDB);Dominic Barton, Global Managing Director, McKinsey & Company; Tony O. Elumelu, Chairman, Heirs Holding; Graça Machel, Founder, Foundation for Community; and Tarek Sultan Al Essa, Chief Executive Officer and Vice-Chairman of the Board, Agility.
Written by Oliver Cann, Director, Media Relations, World Economic Forum, the article is published on the WEF website.