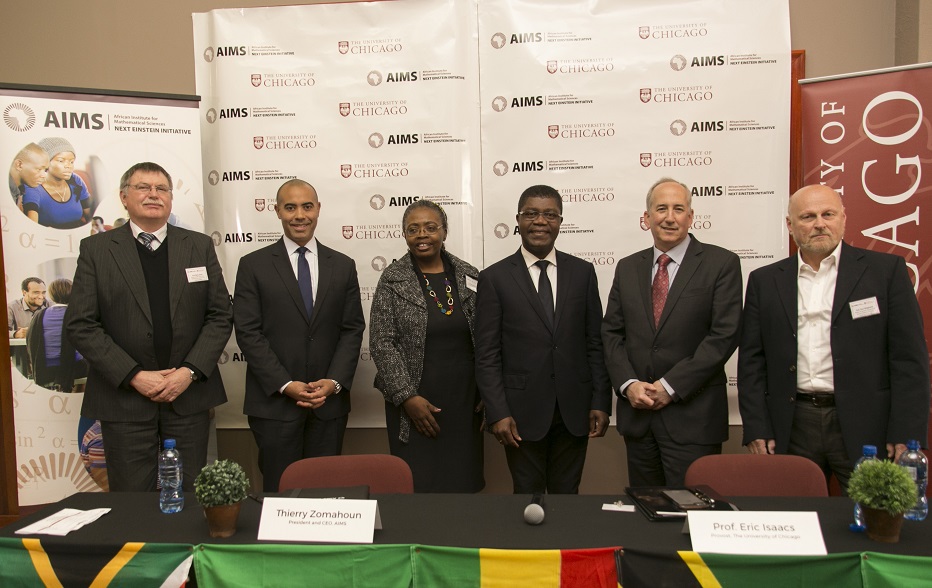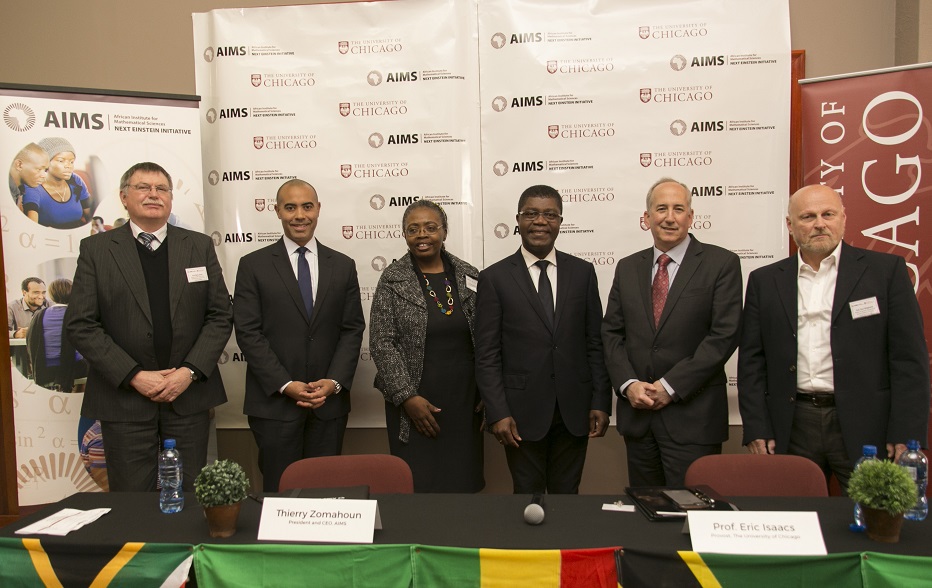 The University of Chicago and the African Institute for Mathematical Sciences announced a new partnership to educate and train talented African students at AIMS centers across Africa.
Thierry Zomahoun, President and CEO of AIMS and Eric D. Isaacs, Provost of the University of Chicago and Professor of Physics made the announcement at the AIMS South Africa Center.
The new agreement will bring UChicago faculty members and graduate students and scientists from Argonne National Laboratory to Africa to participate in the education and training of AIMS graduate students.
UChicago faculty will join AIMS faculty in the development of new curriculum and experimental program content, and scholars from both UChicago and AIMS will work together on joint research and future academic collaborations.
Sarah Nolan
Click here to view the full article