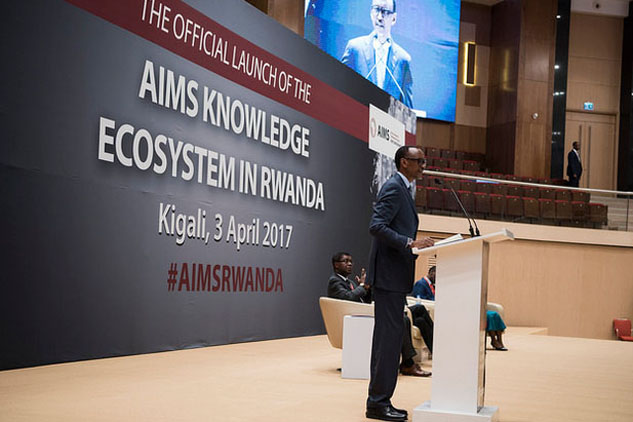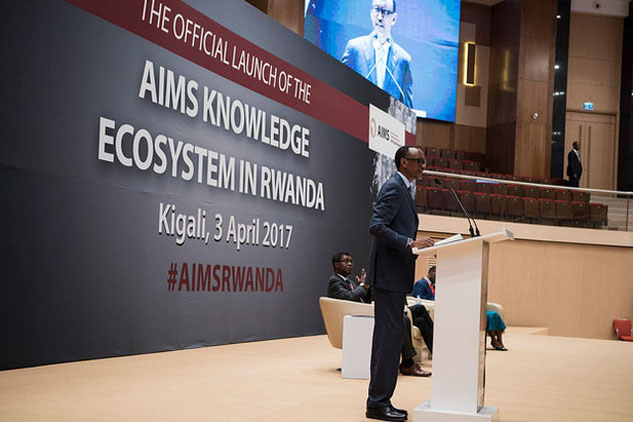 While delivering the keynote address at the launch of the African Institute of Mathematical Sciences (AIMS), President Paul Kagame has said that the importance and impact of science on the world is not appreciated only by scientists, but also laymen.
AIMS is an ecosystem of pan-African transformation that will leverage scientific innovation, learning and research to apply solutions to the continent's challenges.
"Those of us who are not scientists know the importance of science first hand," Kagame said. "You can count on Rwanda as a committed partner – we all recognise that AIMS' education model is an important tool for development and progress on our continent. The African Union has endorsed AIMS, and we must fully support these institutions so that they are sustainable and productive."
The President said Rwanda was honoured to host the AIMS headquarters in Kigali, the latest addition, to a system of science and technology-related institutions, based here in Rwanda.
He attributed the presence of AIMS and other scientific centres of excellence in Rwanda to collaboration and partnership.
"We always move forward faster and achieve better results when we work together," he remarked. "The centre will also build capability in the information technology of the future. This will be a world-class centre of scientific research, and a leader in solving critical problems of development. Rwanda will work with AIMS to establish Quantum Leap Africa, the first research centre in quantum sciences in Africa."
"We must be positioned to obtain maximum benefit from this new area of science – a new and important area of quantum information science, bound to drive the next global cycle of innovation. The digital revolution is transforming our world and creating multiple prospects for economic growth and societal progress," Kagame added.
"We are thrilled to have partnered with the government of Rwanda to continue to nurture Africa's most talented scientific minds in mathematical sciences, creating opportunities to allow them to contribute to the continent by tangibly developing solutions to Africa's problems, and fostering collaboration that will reverse the brain drain of our thinkers, problem-solvers and innovators," said Thierry Zomahoun, the president and CEO of AIMS.
The first AIMS centre of excellence was opened in Cape Town, South Africa, founded by Professor Neil Turok in 2003. Six others have since been established across the continent, offering first-class education to African youth