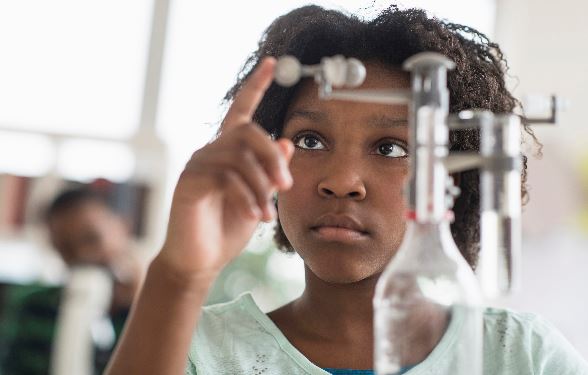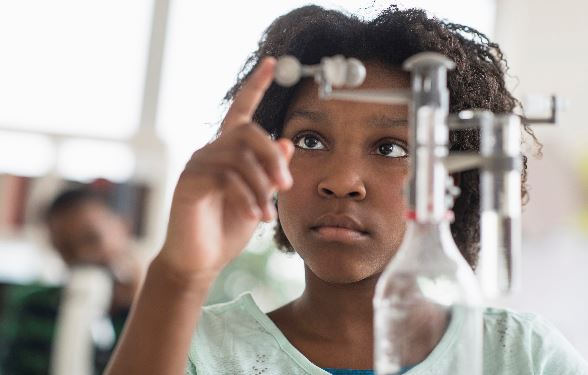 [INTERVIEW] Katie Lewis speaks to Thierry Zomahoun, development strategist and CEO of the African Institute for Mathematical Sciences, about the challenges and opportunities surrounding STEM education and research on the African continent.
To what extent does Africa have an image problem when it comes to science and innovation? How can this be addressed?
We must acknowledge that Africa does have an image problem when it comes to science and innovation, particularly from outside the continent. For example, how many people know the names of African researchers working on Ebola?
Our goal at the African Institute for Mathematical Sciences (AIMS), and through initiatives like the Next Einstein Forum Fellows, is to change this perception, both on the continent and abroad.
But I must say, there has been progress. The change is more rapid on the continent and slower across the globe, but Africa is transforming. Initiatives like the Square Kilometre Array in South Africa and the Silicon Savanah in Kenya, as well as innovations like Cardiopad, signal that Africa is pursuing innovation and science as necessary for development.
This progress is part of why AIMS and other centres of excellence for research, learning and public engagement are important. In fact, in 13 years we have been able to grow rapidly into a network of six centres of excellence based in South Africa, Ghana, Senegal, Cameroon, Tanzania and Rwanda – and with more centres in the pipeline.
For what reasons is there a 'skills gap' in many African countries? What can governments, policy makers and industries do to create young African leaders in health sciences, tech, finance and other STEM disciplines?
There are various reasons. Africa's colonial legacy meant that the colonialists did not allow Africans to study maths and science. At the time of independence, we had administrators but not scientists. We must also admit that African leaders delayed in changing course and we have lost decades – but I believe that today's leaders are conscious of the vital role of science and innovation in their countries' development and they are anxious to see results.
At AIMS, we believe the best way to prepare African talent is to reinvent how we learn; in other words, we are creating the university of the 21st Century. If we create the right conditions for learning, bold research, experimentation, commercialisation and entrepreneurship, we can arm the next generation with the tools they need to succeed. And women must be a part of this solution.
We believe in a two-pronged approach. For those 11 million young people who are entering the workforce every year in Sub-Saharan Africa alone, governments working in tandem with the private sector must invest in entrepreneurs and small, medium and large industries that provide on-the-job training. The most brilliant of these young people should be given opportunities to further their knowledge though R&D. Equally, we must focus on creating an innovation ecosystem powered by cutting-edge R&D.
"You have been given an opportunity to claim your freedom, a freedom I never experienced because I did not go to school. Embrace education and you will always know freedom." – Zomahoun's grandmother
Why is it so important to advocate for girls and young women to pursue degrees and careers in the mathematical sciences?
Women and girls are an essential part of creating an innovative Africa. Women make up a little over 50 per cent of Africa's growing population and their under-representation in social, political, economic and scientific spheres costs both Africa and the world. According to the UNESCO Institute of Statistics, only one in five countries globally has achieved gender parity in scientific research. So the situation is not unique to Africa.
Keep in mind that women's contribution to economic activities is considerable through the informal sector. African women constitute 70 per cent of the informal economy. The UN Food and Agriculture Organization estimates African women are responsible for 70 per cent of crop production, 50 per cent of animal husbandry and 60 per cent of marketing crops. Women undertake nearly 100 per cent of food processing activities, in addition to child care and other household responsibilities. Creating opportunities for women in the economy through STEM education will improve their earning potential, enabling families to move out of poverty. Furthermore, women's contributions in all spheres of scientific endeavor will allow Africa to compete globally at its full potential.
At AIMS, we don't view empowering women as a favour to women. We have seen that given the opportunities, mentorship and support, women compete with and exceed their male counterparts.
Could you highlight some encouraging trends you are seeing within STEM in Africa?
African governments have made many reforms to attract funding and resources to get technology-driven industries off the ground. Major research labs like IBM, Bosch, Johnson and Johnson, LG, GE and Ericsson already either have a presence in Africa or will be coming to Africa within the next year.
We are also seeing places like Nigeria, Kenya and South Africa becoming major hubs of innovation in a competitive, homegrown way. The innovations coming out of these hubs are globally relevant. Also, governments like Rwanda's have radically invested in creating innovation cities to drive industry and attract regional and global talent. The Kigali Innovation City, for instance, has planned STEM higher education institutions and research labs side by side with entrepreneurs and commercial industries. We are also seeing a rise in machine-based technologies, advanced technology industries and cloud computing services.
The bottom line is that today Africa needs to invest in creating the pipeline of scientists and the industries that will develop and commercialise research, as well as curiosity-driven research that might not see any dividends for another 100 years. This is the only way to achieve sustainable transformation.
What do you see as the greatest challenges and opportunities for young African scientists?
African scientists face the same challenges that scientists around the globe face, including accessing funding, obtaining and maintaining the best scientific infrastructure, and collaborating across boundaries. The challenges are obviously greater in Africa, particularly because science infrastructure in some place is non-existent. African researchers often have to resort to collecting data that has been processed (and therefore published) in Europe or the US. Without international collaboration, researchers often stay in the shadows.
Moreover, there is pressure on scientists to work on immediate developmental problems. Funding for longer term, curiosity-driven research is either weak or non-existent. This needs to change, and we hope to support this change through public engagement activities. Ordinary Africans must recognise the direct link between science and innovation and improvement in their lives – which in turn means funding for science and innovation.
Africa is home to the world's most untapped talent: Africa's young people. Young people have ideas, they have drive and, if given the education and opportunities, they will lead the world's innovation ecosystem. We believe the next Einstein will be from Africa – and policy makers need to duplicate our success and prepare Africa's burgeoning youth population to lead its transformation to a global hub for science and innovation.
SPOTLIGHT ON AIMS
The African Institute for Mathematical Sciences (AIMS) is a tertiary education and research institute in Muizenberg, South Africa, which was established in September 2003. It has pursued a successful learning model that capitalises on recruiting the best and brightest students from African countries.
It employs world-class lecturers as volunteers, including Nobel Laureates and Field Medalists who live and work with the students in three-week cycles. AIMS graduates are also given entrepreneurship courses and can pursue development and private sector interests through the AIMS Industry Initiative.
In 2013, AIMS launched the Next Einstein Forum as a global platform to discuss the science happening in Africa and across the world. AIMS advocates for interdisciplinary collaborations, it highlights the contributions of female scientists and links academia to policy and industry for the benefit of wider society.
FROM ABANDONED CHILD TO GLOBAL ADVOCATE: ZOMAHOUN'S STORY
Thierry Zomahoun shares why he is so passionate about the connection between education and development:
"From a very young age I came to know the importance of education in empowering youth. I was born in Benin, and I was raised by my grandmother in Cotonou after being abandoned at a young age. She never had the opportunities I did. My grandmother always emphasised that knowledge is synonymous to freedom and that the only way to be truly free is to be well educated. I remember her words to me on my first day of school: "You have been given an opportunity to claim your freedom, a freedom I never experienced because I did not go to school. Embrace education and you will always know freedom."
"In that spirit, I try to pass on this drive to as many African youth as I can through our efforts at AIMS and with the Next Einstein Forum. For us, mathematical science underlies all modern technologies – and its application is found in every field. Hence, uniting scientists with a common goal of creating solutions to development challenges has become my passion.
"As a pan-Africanist, I believe that science and innovation will level the playing field for Africa globally. This idea is central to my everyday efforts."
Written by Katie Lewis.