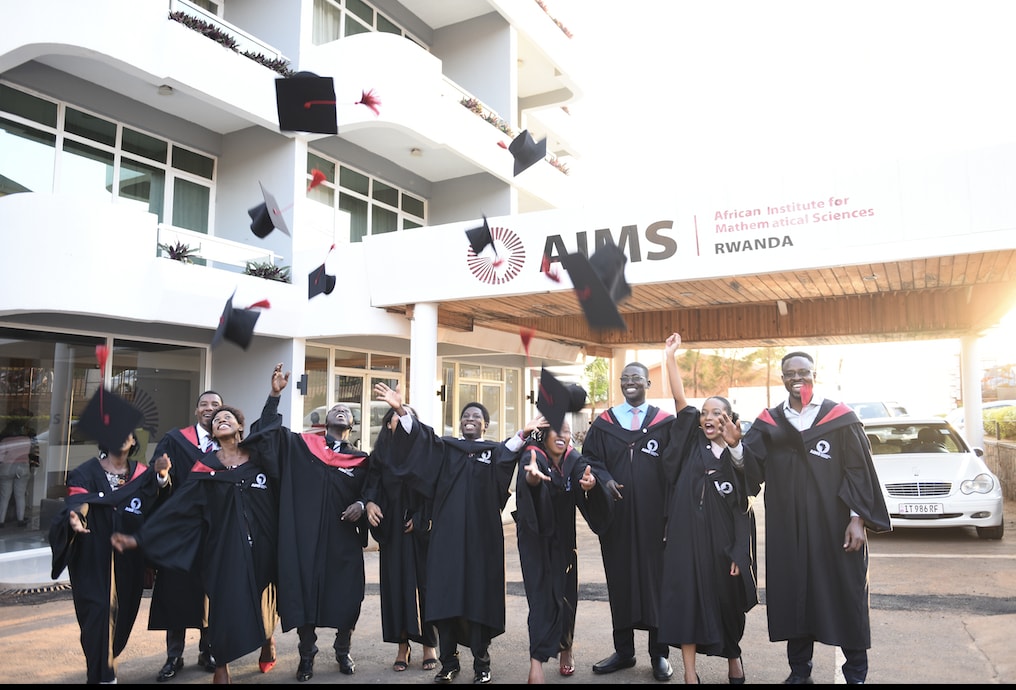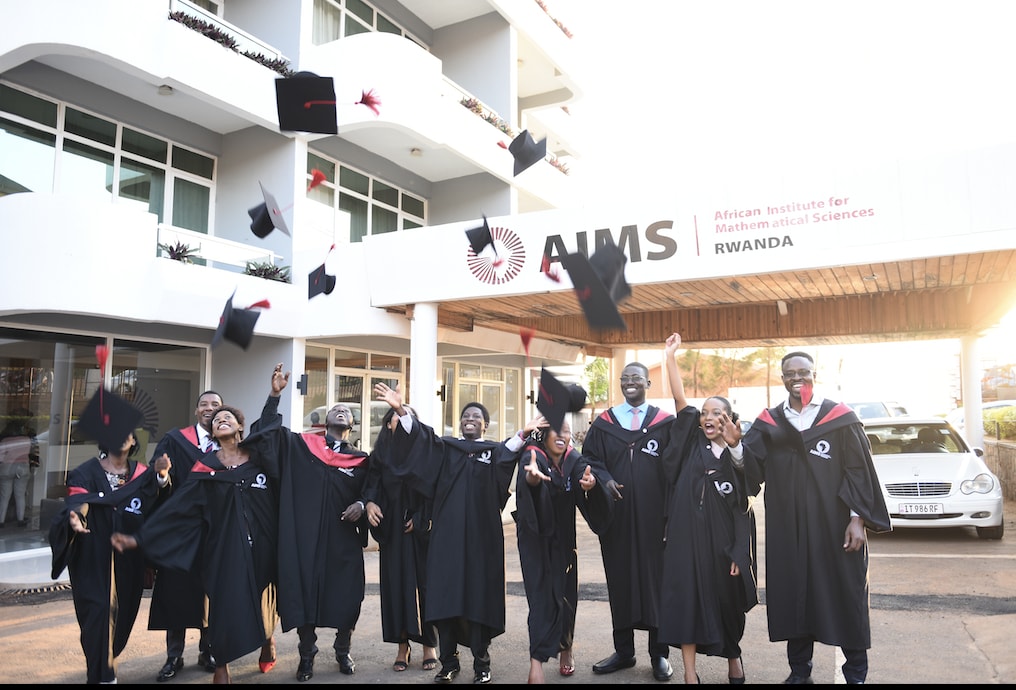 AIMS Rwanda pioneer co-op class graduates
The first AIMS Rwanda Co-Op class graduated in an intimate ceremony that honored the ten graduates from six different African countries before family, friends and AIMS staff on the 27th February 2019. The 18-month work integrated learning program gives an opportunity for industry oriented students to do a six-month industry placement in addition to the regular taught master's program.
Their placement allows them to apply their mathematical skills to real world problems while gaining work experience in an industrial environment. The ten students, fully gender balanced, had placements with leading companies in Rwanda including Rwanda Revenue Authority, Saham Insurance, Bank of Africa, Ecobank, I&M Bankand AC Group.
AIMS Rwanda Centre President Prof. Dr. Sam Yala congratulated the pioneers commending them for their resilience and successfully undertaking their industry placement assignments which he said helped showcase the unique nature of training given at AIMS.
"Today's graduation is a product of your dedicated efforts to your studies. You did us proud with your successful industry placement projects through which you exhibited how mathematical science theory translates to actual solutions to actual problems to improve efficiency," said Prof. Yala.
AIMS Rwanda Academic DirectorProf.Blaise Tchapnda, conferred the degrees to the ten students from Chad, Cameroon, Tanzania, Kenya, Madagascar including four from the host country Rwanda. Mr.Boris Degan, the Centre's Chief Operations Officerhanded the students congratulatory notesfrom the program partner, Mastercard Foundation.
The co-op programcurrently runs at three AIMS centres including Senegal and Cameroon, offering full scholarships to brilliant students interested in pursuing industry related employment or research.
Dr.Charles Mberi Kimpolo, Director of the AIMS Industry Initiative, thanked industry partners that have supported the program by offering the graduates an opportunity to experience workplace context and test their knowledge and abilities on specific challenges.
"Now that you're graduating, I am happy to pass on positive feedback from our industry partners where you undertook your various projects; your successful projects have consolidated their belief in the importance of this cooperative master's program to which they pledged continued support in future," said Dr. Kimpolo.