This week we bring you the testimony of a more recent alum from AIMS Senegal. From the 2021/22 academic year, Sandra Marion Kam Tsemo is our #AlumoftheWeek. Sandra is a French-speaking Cameroonian. Before joining AIMS, she had completed a Master's degree in Applied Economics and Financial Modelling from the National Advance School of Engineering. She had her undergraduate studies in Mathematical Sciences at the University of Yaounde.
At AIMS Senegal, Sandra was one of the few students who graduated with distinction in the 2021/22 cohort with a research thesis on "Optimal Trading Algorithms: a Machine Learning Approach" supervised by Professor Moustapha Pemy from Towson University in the USA.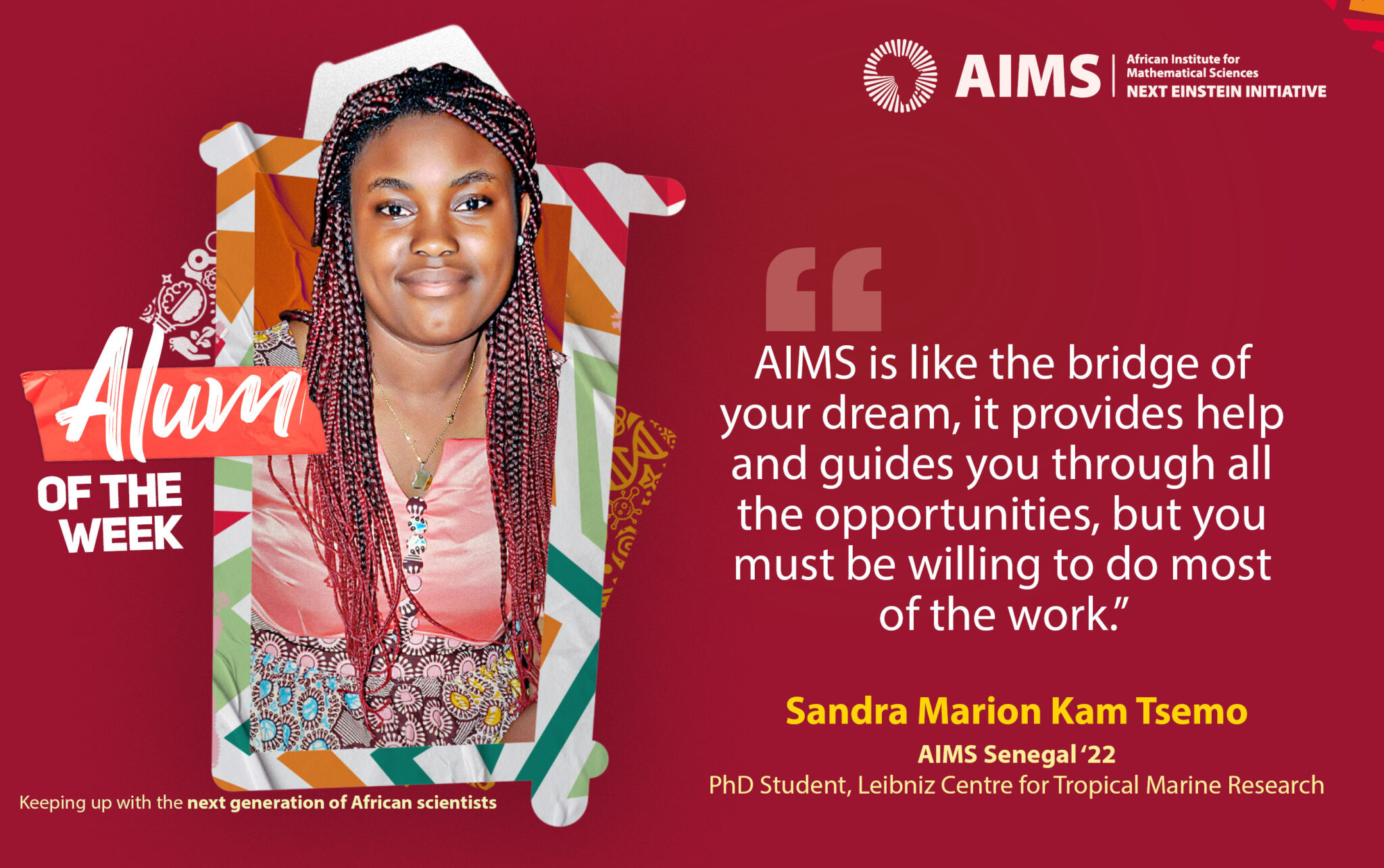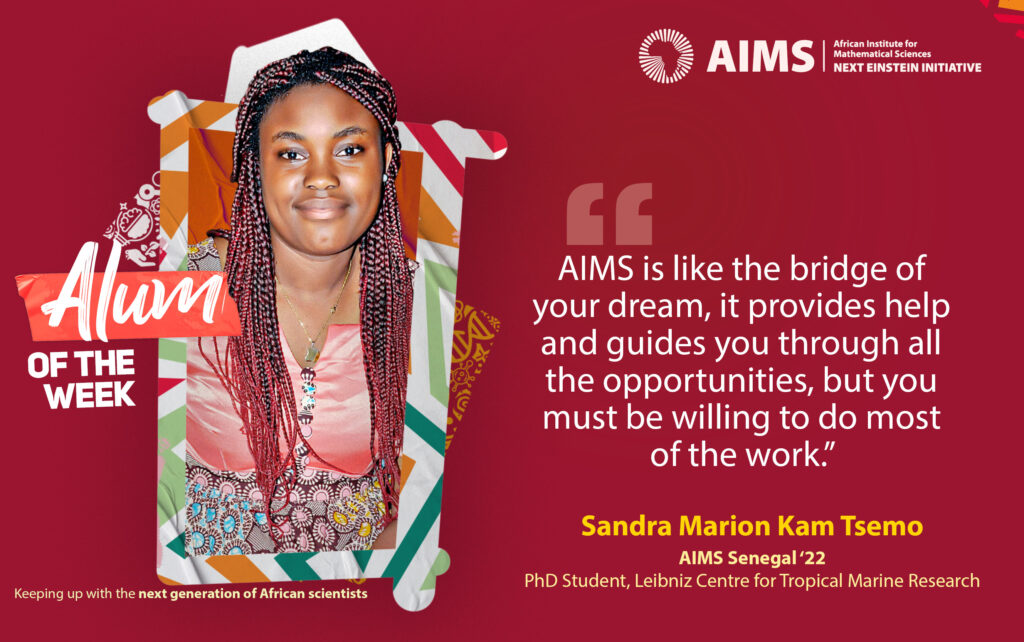 Among other things, she was exposed to and participated in several conferences and workshops at AIMS, including one on Discrete Mathematics and Discrete Probability at AIMS Rwanda, organised by Jan Hazla, the German Research Chair. She also participated in the Spring school focused on the Mathematical modelling perspective on ecology, biodiversity, and blue economy at AIMS Senegal and the CIMPA School on Cryptography, Theoretical and Computational aspects of number theory. Sandra was also fortunate to be part of the first African Research Training School (ARTS) programme organised by AIMS-CIMPA-EMS, which focused on training young researchers in Probability and Statistics (PS) and Partial Differential Equation (PDE).
"During my stay at AIMS Senegal, I learned much about networking and exchanging with people from different countries. The different cultures taught me to socialise more. I worked with others in groups, doing assignments, and thinking together to find solutions. There was a special focus on young women in the mathematical sciences, and AIMS Senegal offered the best place for young women to grow by organising activities focused on women, including the "Women in science in Day, Women's Day, and Women in STEM Day celebrations."
Sandra joins the Leibniz Centre for Tropical Marine Research's Systems Ecology Group on 1st November to start her PhD journey. She met her PhD supervisor, Professor Agostino Merico as an organiser for one of the Spring Schools she participated in. Prof. Merico was looking for a PhD student to work on the N2-FIXATION. Being passionate about marine and environmental sciences, she applied and got the job after a series of interviews and tests. She will be working on Modelling N2-fixation to understand the role of tropical regions in the global nitrogen cycle.
For prospective and current students at AIMS, Sandra shares this as her advice,
"When you arrive at AIMS, one of your main focuses should be what you want to do after AIMS. It's essential to know what heads ahead of you; PhD, Work, or Entrepreneurship. Whatever it is, apply to them as much as possible and talk to professors about available opportunities in their lab and elsewhere. Don't hesitate to ask them to write a letter of recommendation for you. Also, note that the tutors and administrative staff are all available to support you through your plans. AIMS is like the bridge of your dream, it provides help and guides you through all the opportunities, but you must be willing to do most of the work. You have the keys to your success and never give up."