Different African countries still face various challenges that hinder quality education, including civil wars, poor healthcare systems, and extreme poverty. On the other hand, as home to the youngest population globally, Africa has so much potential to become the leading continent in science. According to Cities Alliances, almost 60% of Africa's population is under 25, making Africa the world's youngest continent.
Is this fact a challenge or opportunity for Africa?
Despite the progress made in providing access to education in Africa, illiteracy, especially in young Africans, remains a significant challenge. According to the UN, in 2016, the global youth literacy rate was 91%, whereas in Sub-Saharan Africa, it was 75%.
Echoing Mandela, we acknowledge that education remains the most powerful weapon to change the world. The power of education extends beyond the development of skills we need for economic success.
At AIMS, we profoundly believe that providing young Africans with high-quality education through STEM education is a massive factor in determining the future of Africa and the whole world.
There is a vast pool of talent in Africa, and its development is vital both for Africa and the scientific community worldwide. To fix the gap between unskilled human resources and the pool of young scientists on the continent, our Founder, Prof. Neil Turok started the African Institute for Mathematical Sciences (AIMS) in 2003.
Today, AIMS has trained over 2500 young Africans from 43 African countries through its five Centres of Excellence in South Africa, Senegal, Ghana, Cameroon, and Rwanda. AIMS exists to lead Africa's socio-economic transformation while putting Africa on the global scientific stage through the Next Einstein Forum.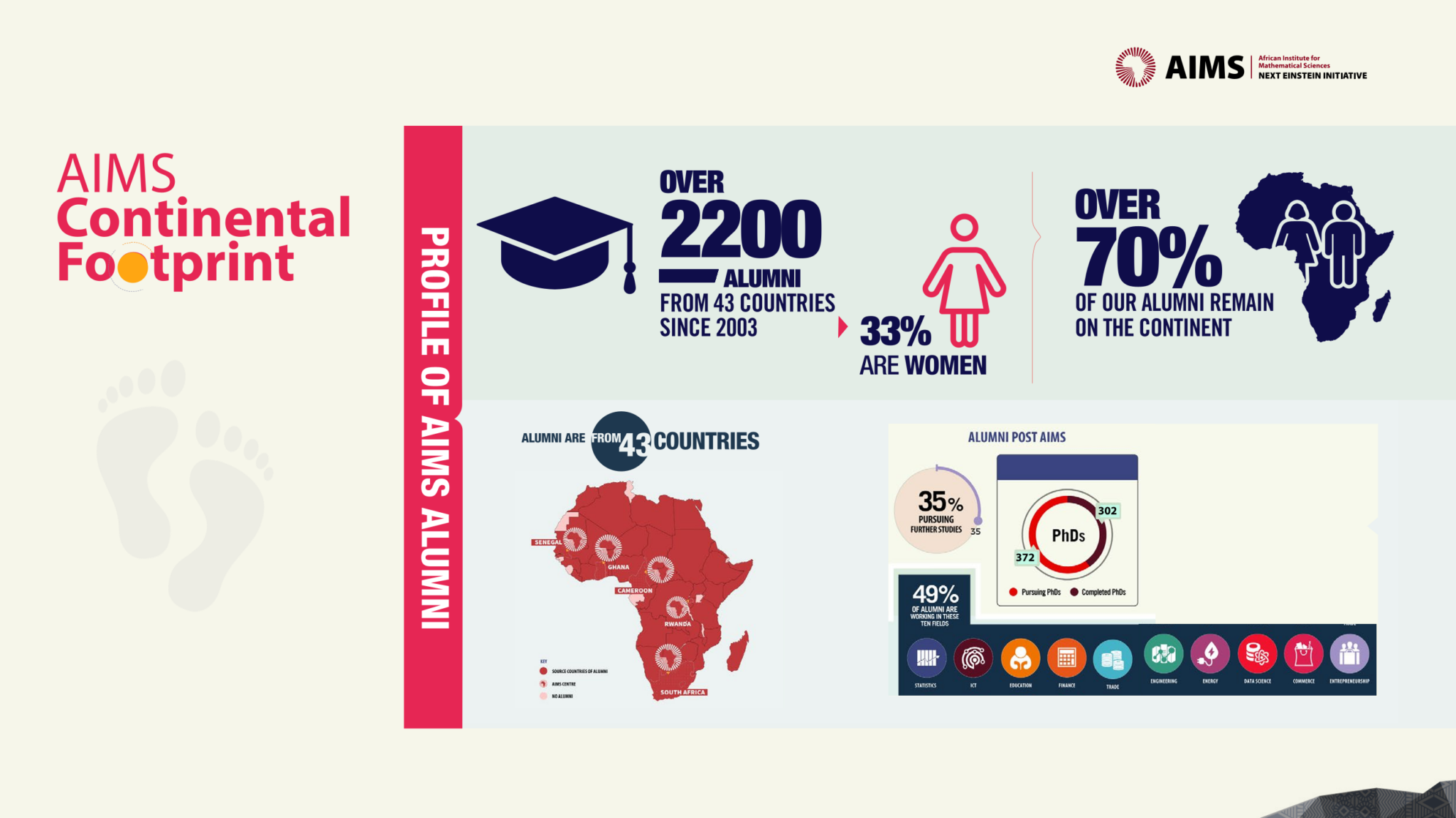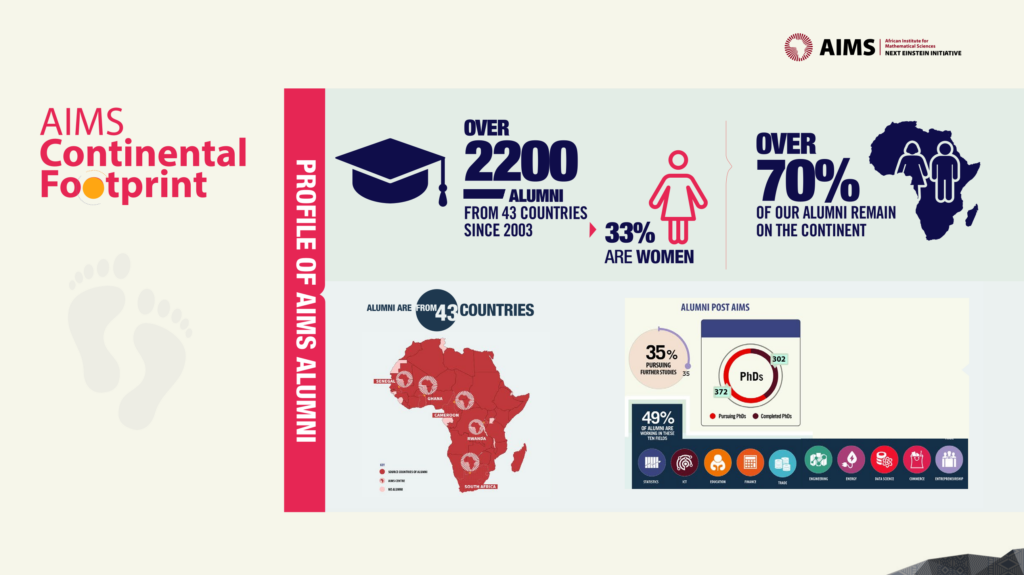 Without the cooperation and partnerships within Africa and beyond, we wouldn't build the world we envision. A world in which Africans flourish as independent thinkers, problem solvers, and innovators capable of propelling Africa's future scientific, educational, and economic self-sufficiency.
One aspect of making this a reality is ensuring that we prepare our students for the job market. Through our partnership with Ishango, we created a fully-funded three-month fellowship program to boost African Data Scientists' expertise, setting them up for success in their careers.
We firmly believe that only by empowering young Africans through education can Africa truly solve its pressing problems.